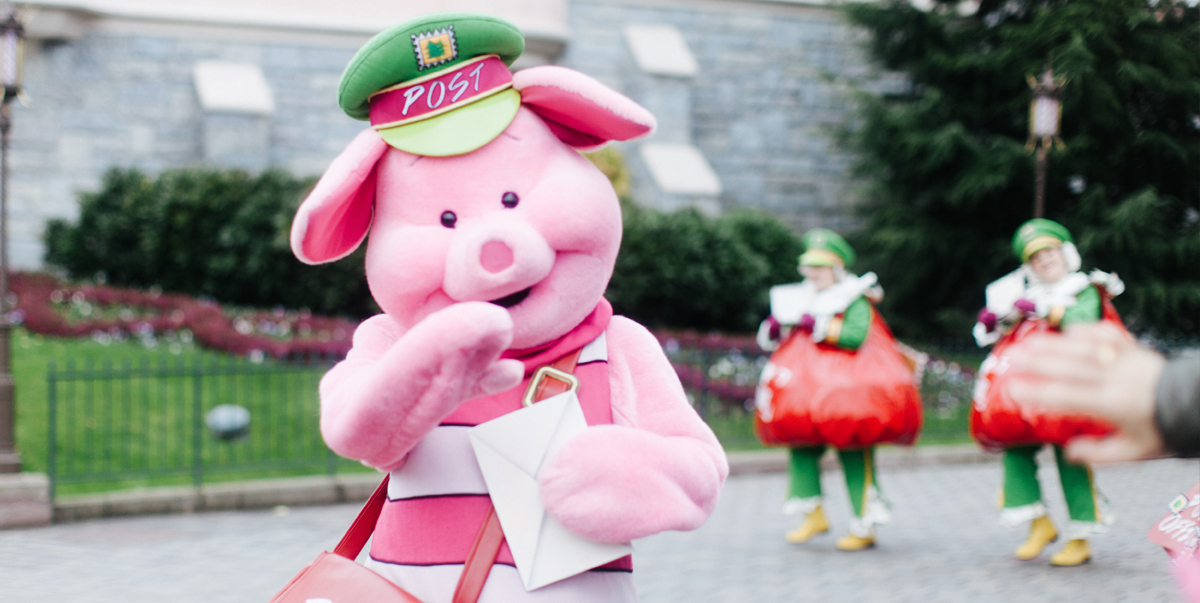 Disneyland paris – Christmas 2015
I like this time of the year's atmosphere so much . As I said about Halloween I wish we have it more. So as we have Christmas every year I'm 100%.
And I always start with my little trip to Disneyland (I have an annual pass), its ginger bread snowy houses, its giant Christmas tree, fake snow falling on Main Street, sweet characters at the parade. It's always a good start to get in the mood.
If you plan to go there during christmas holidays here are a few tips if you want to meet Disney characters , and keep them for yourself (shhhh it's my secret).
I always go to Cinderella's restaurant whose garden is one of my favorite places. At the very end, after the small iron carriage shaped door there's a blue door through which you will see several times a day the prince, Cinderella and her mice friends. During the holidays there is also the "the "Royal greetings"" with all the princesses and princes, you'll see them all go under your nose just before the beginning of the show from the same place (in general all the characters who have a show at the castle's theater) come by.
Now time for Christmas :D