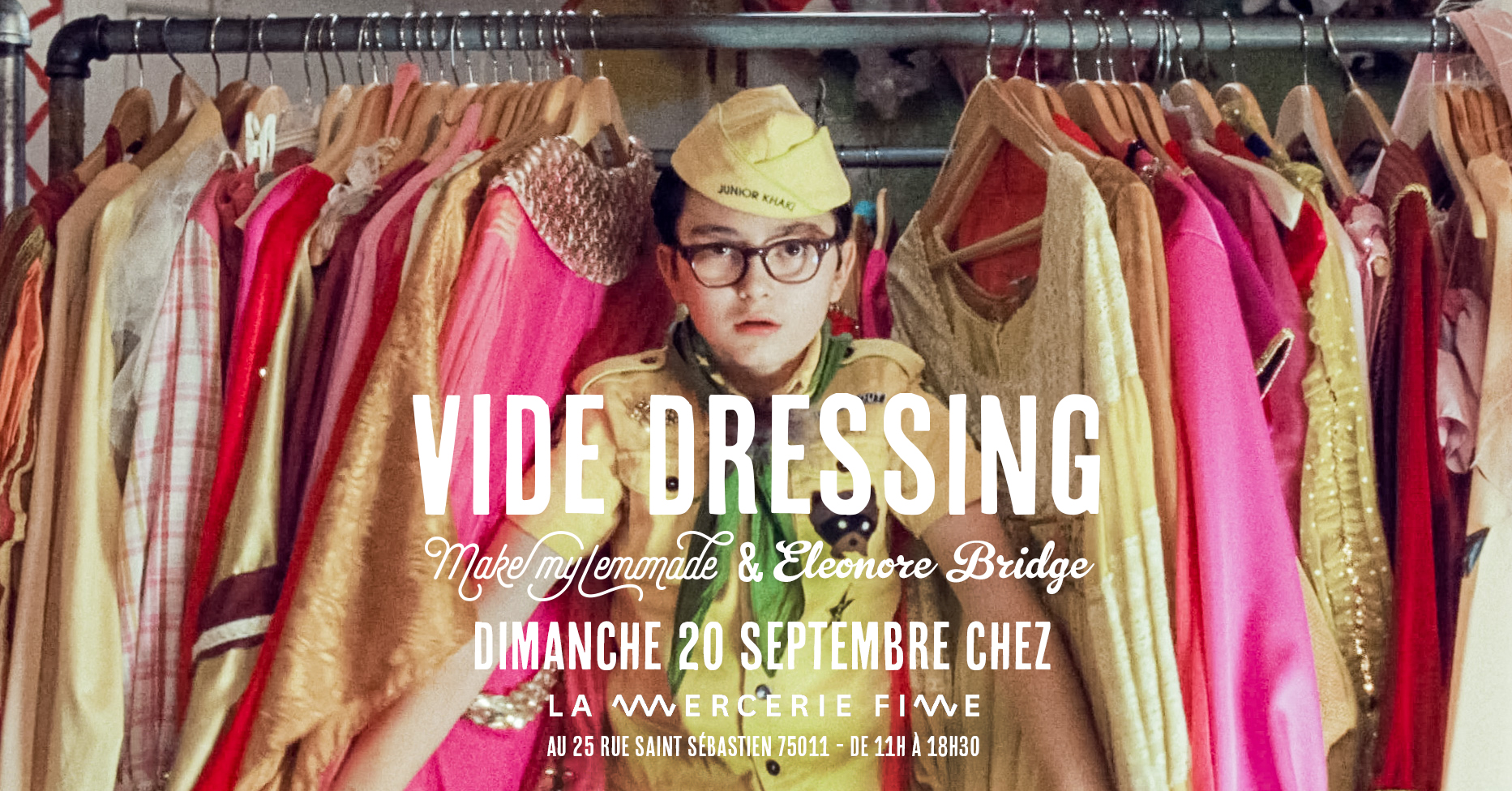 What Kind of Bird Are You ?
Write down in your diaries, dimanche 20 September (not this one the d & rsquo; whereupon),on vide nos dressings avec Lisa.
J & rsquo; have undertaken a large additional sorting through my stuff. J & rsquo; it started a year ago but I think I don & rsquo; have not been able to be quite radical, I kept full of clothes that I love but I never wear.
One spring evening, my sister took me by the hand and was all out, j & rsquo; have tried many dresses, coats, pretty little tops, and m & rsquo; honestly asked how long I had not worn them. And I & rsquo; have had to go to the & rsquo; highlight and put everything in big boxes. J & rsquo; have so much trouble separating my own business…
But it will give me the greatest good, and at least, these beautiful things will have a second life and it c & rsquo; is nice !
So we organized this vacuum dressing in a small shop that opens all pretty Saturday : fine haberdashery, the 25 rue Saint Sebastien in the 11th. We'll be there from 11 am to 18.30 low. There will be clothing 34 the 40 and the shoe 36 the 39 ;)
For information, j & rsquo;'m planning to donate half of the & rsquo; d & rsquo money;'d harvested at d & rsquo association Aid to Refugees (the French Red Cross en l'occurence). If you also want to know how to contribute Release made a very well done guide associations in France. Oh and nothing to do but still a bit, if you are in Paris, there are collection tomorrow and Saturday at home refugees from the chapel ;)