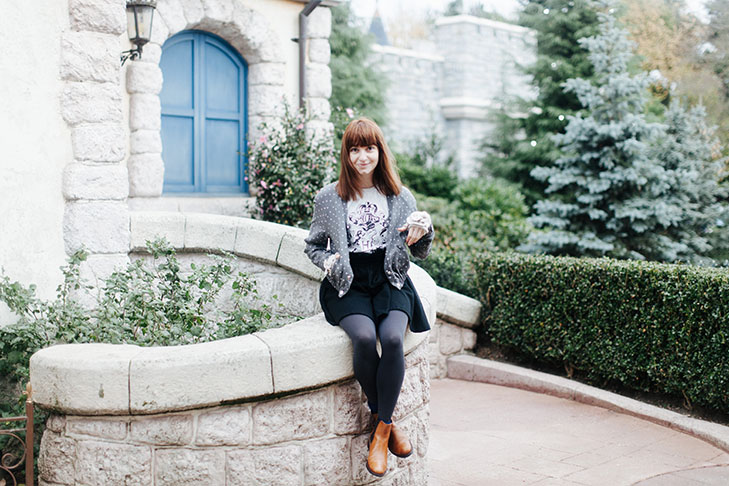 I recently went on my traditional little tour of Disneyland for Christmas, surely you've seen a bit of it on my instagram account.
I realized only during the day that I was wearing my Harry Potter T-shirt. Ahem, my little child's soul needed to speak out that day I guess.
It took me time to realize that I was a big girl, first because I'm a small person (I'm 1m55, I lied on my ID where I said 1m58 huhu) and I have a bang : this combo make people take me less seriously than a girl with 1m70, a tailor and a bun. Moreover, I continue to love what is usually for children : fantasy.
I thought I was still a kid for a long time. But it's not true. This does not prevent me from taking my responsibilities in all circumstances, to take care of my accounts, manage my company, take on me when It's required, be there for those who need it around me, building projects, and be serious when needed.
I am a grown up. And my passion for childish things won't change it, it just gives me a little break sometimes. If you feel the same, don't let anyone put you down because you love futile and childish things. Assume it fully, it is also part of being a grown up ;)