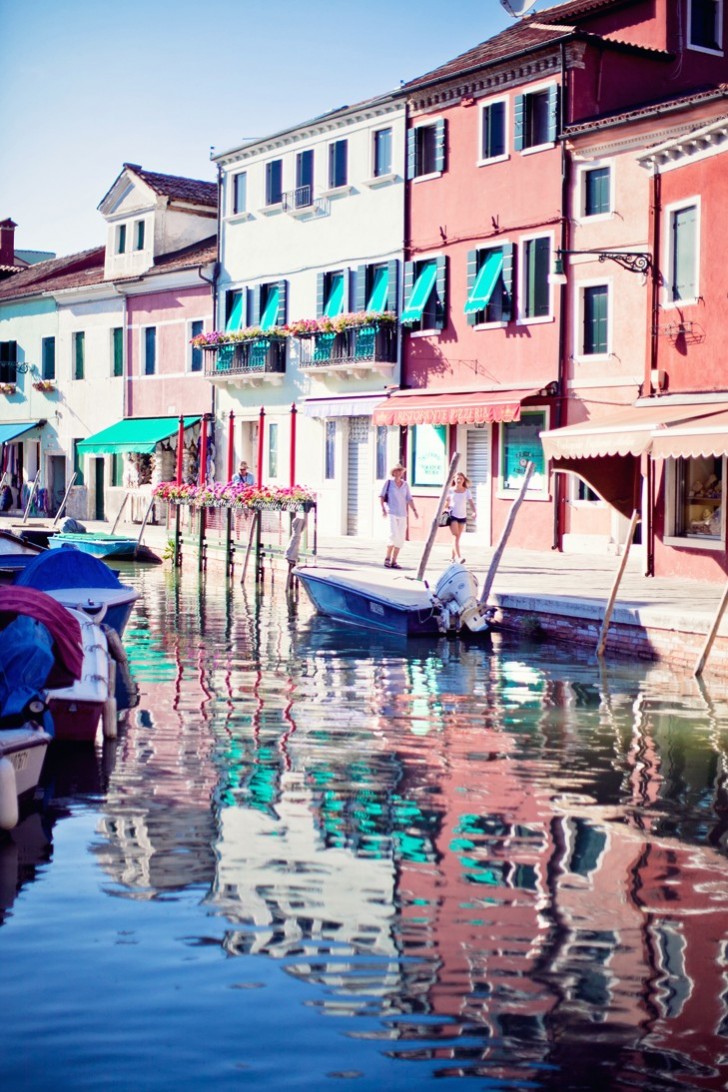 A small snapshot…
The last hours in Venice were short and intense for me who did not know where to turn.
Burano, at Mignonnerie c & rsquo; was almost porn. I fed her d & rsquo; postcard images by click click too choupis in flowery balconies boats.
I don & rsquo; had almost no battery, no place on my memory card, I trembled to each photo, thinking it would be the last. The sense of drama.
Burano was a small fishing village, the legend says that the houses are all painted d & rsquo; a different color to that too drunken men can regain their focus on returning the bar – Classroom sum.
L & rsquo; behind the scenes of pretty things.