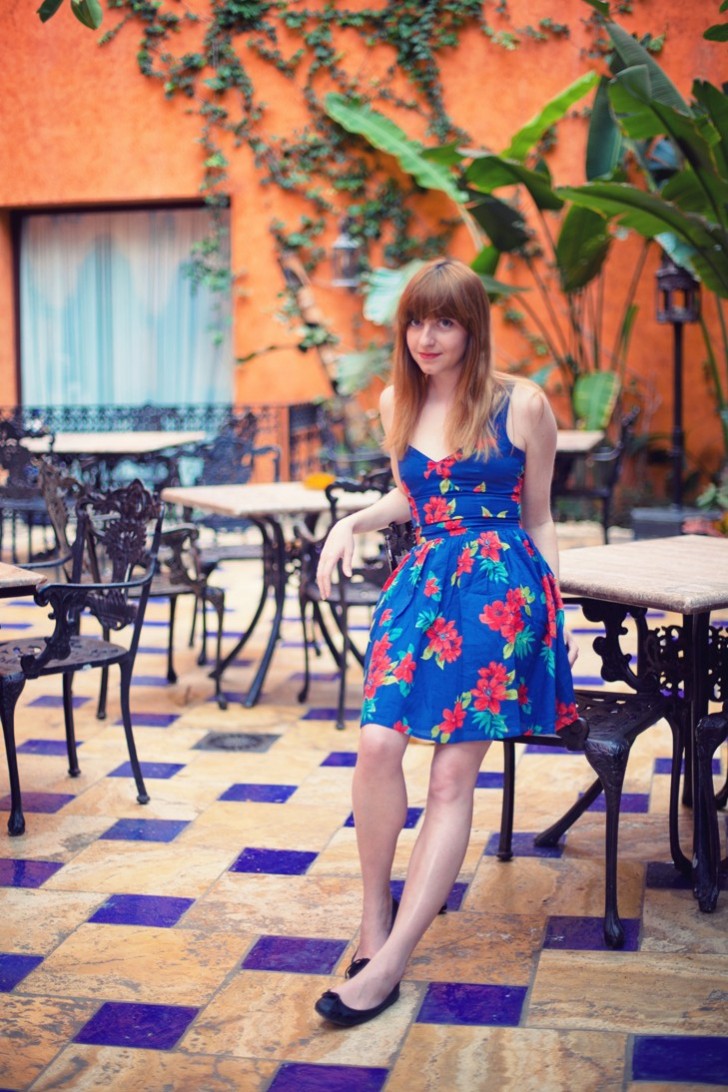 Dress Asos, ballerines Topshop, red lips Biotherm
Small in this interlude of lovely patio & rsquo; hotel where we were staying in the south of Tenerife before the end of my travel story.
I am like a dead white and blue of my dress n & rsquo; not help in this matter. But it & rsquo; was too tempting, I knew that & rsquo; in France it was 2 °, j & rsquo; d & rsquo wanted; enjoy a maximum before returning.