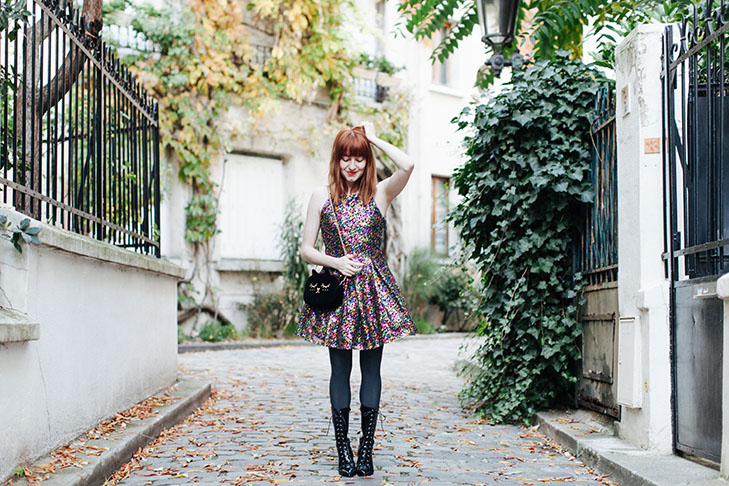 It seems that the trees began to bloom again because of unusal heat of this fall. Some worry, other are happy. I, like a little grandmother who loves weather stories (I'm passionate about it, I even made my last year of study at College all about seasons), I love to talk about it.
My father said to me yesterday that this kind of weather in November was well known in the area he grew up in : Touraine. The story tells Saint Martin of Tours's death, While his remains was transported on the Loire towards the Tourangelle capital, the trees began to bloom while the boat was passing.
We call this the Saint Martin's summer (Indian summer is more of an english expression), It is therefore not a new phenomenon, what changes is the duration, It's been warm for a while now.
So I took the opportunity again to take pictures in a pretty Parisian street, le Square des Peupliers in the 13th arrondissement, one of the loveliest countryside location in Paris I had the opportunity to visit : cute narrow streets with trees, pretty little houses, a kind of enchanted interlude of the 13th arrondissement. I Highly recommand you go to check it out ;)