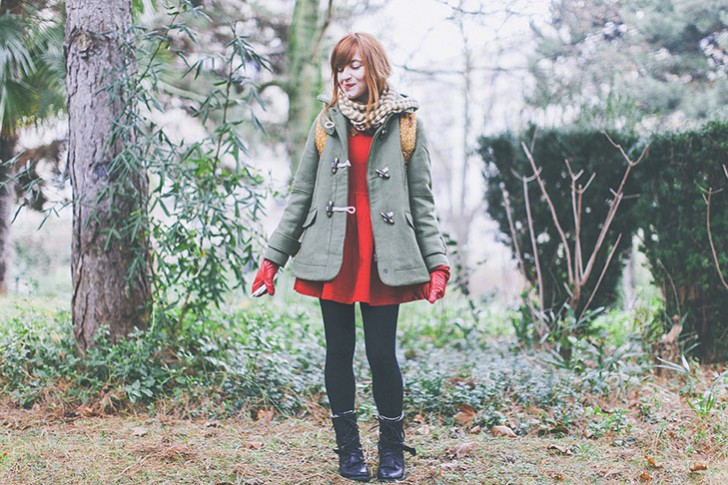 Robe Zara, Asos coat, sac à dos Herschel, Wolford tights *., Loft scarf, mittens Asos, bottines Ugg via Sarenza*
J & rsquo; did these pictures the day of the first attacks in Paris, I think I did not was well aware of what was happening.
But it & rsquo; was strange. Wednesday, this small park was usually full of strollers and d & rsquo; kids jostling with their scooters. That day he n & rsquo; there was not a cat, just a light mist and sirens, Sirens, sirens that & rsquo; you could hear in the distance.
I live in the 11th, between Voltaire and Nation and I believe that c & rsquo; is the first time in my life that I & rsquo; was afraid to go out in the street. Not immediately, but the two days following, so that & rsquo; we were all suspended from d & rsquo chains info.
Today & rsquo; m hui I can & rsquo; m help & rsquo; worry when I & rsquo; mean a firefighter siren. C & rsquo; is stupid huh, because I believe that in recent days he n & rsquo; there were no more that & rsquo; before, just, I think to be a little more careful.
PICTURES ELEONORE BRIDGE & OLITAX