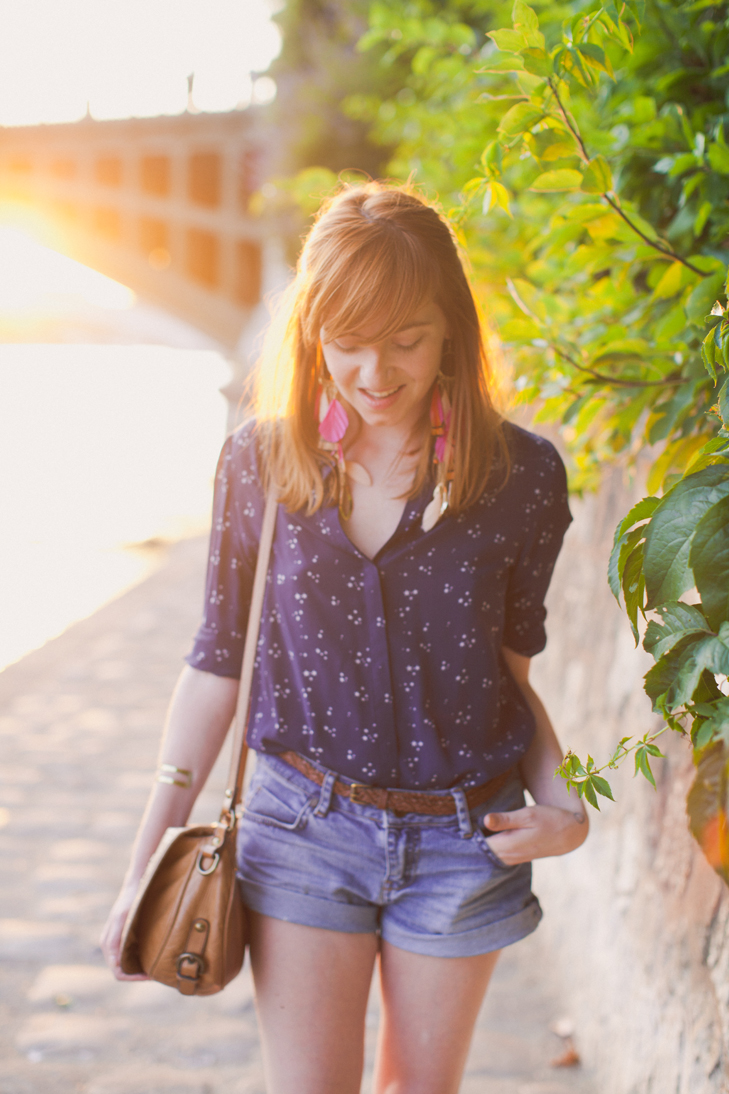 Initially j & rsquo; had planned to show you a lovely flowered robe purchased at the beginning of & rsquo; summer. I found it nice, it m & rsquo; was fine, worn with heels she m & rsquo; stretched silhouette : plutôt cool.
And then walking dressed like that I finally realized that I don & rsquo; was not at ease, I do not really stand the strain of wearing heels to linger during the day. My style has changed a lot 2 last years (exit le total look disneyland or super marshmallow… Ahem) and I believe that I & rsquo;'m finally reached the point where I & rsquo; feel like simplicity.
My thing for me c & rsquo; is shorts and dresses, some accessories, point barre, j & rsquo; s & have rsquo; & rsquo impression that, at the bottom, the rest didn & rsquo; really interested. J & rsquo; & rsquo've yet; old reflexes : buy a beautiful long dress which suits me such. But in the end it's still in the closet, Now that I & rsquo;'ve found a style that I like and that makes my life.
Well I am aware that what I say is confusing, but & rsquo; & rsquo key c; is that & rsquo; after all these years & rsquo; experiments (ha ha ha) j & rsquo; feel like more narrow things down.
I think the sort of hell that I have inflicted on me there 2 is for many weeks : so many clothes that I & rsquo; but like I never in my door cupboards… I l & rsquo; did because that & rsquo; s it & rsquo; has decided to un vide dressing Lisa (just hunt around our clothes, chat and drink) c & rsquo; s Sunday from 11h to 18h at the bar the wardrobe Etienne Marcel. And I think all this will make me a greater good.