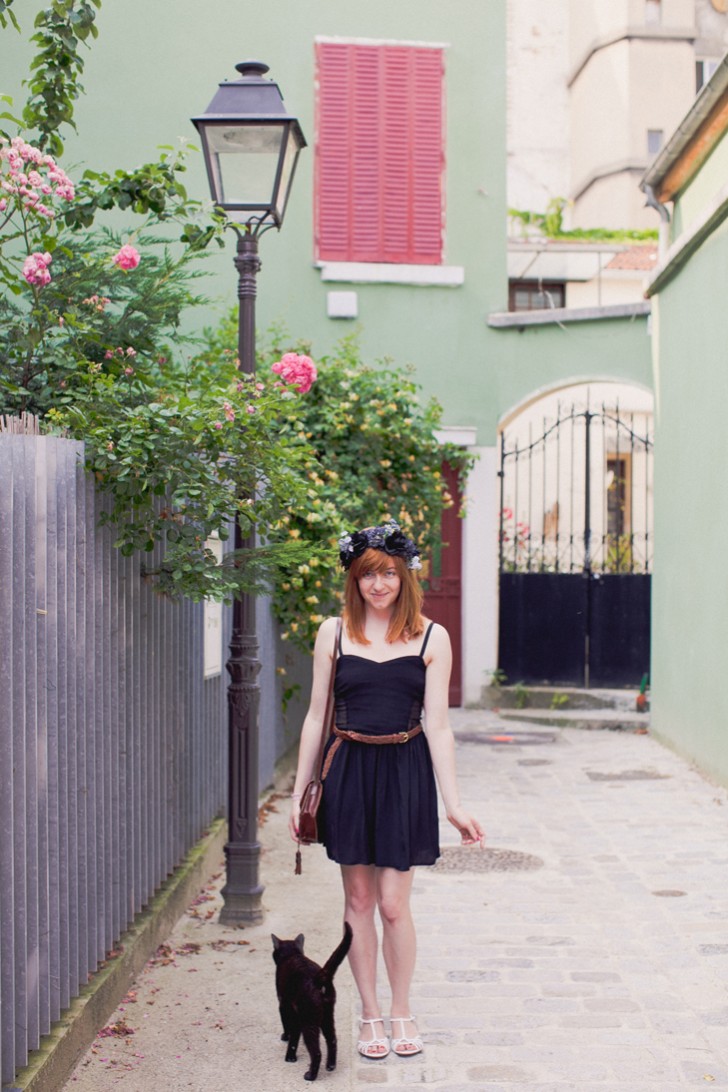 Tadaaaam aujourd & rsquo; hui j & rsquo; I want to give you a riddle : to review where these pictures were taken ? Nothing to gain, just a game ;)
L & rsquo Found; perfect place with Fabien, and c & rsquo; was not counting on little cat s & rsquo; is embedded in the photo shoot : even better ! It was all to do choupinet go back and forth between my ass down and Fabien who was still squirming when he makes photos. It grapillait of gratouilles anything goes with her little purring seductively.
C & rsquo; is he the star aujourd & rsquo; hui ;)
J & rsquo; & rsquo took advantage of that, we were a little hidden to try & rsquo; tame my wreath. J & rsquo; have always abhorred (yes I know, big words !) My flat skull, and I try by all means to hide, since I got into bun c & rsquo; has become quite simple !
The flower wreath is also a nice trick to have the highest head, c & rsquo; just not super easy to take to drag a Greek priestess pulls with ease in the streets of Paris. I l & rsquo; have therefore played super low profile on the rest of the outfit and I think it & rsquo; is manageable. Finally you be the judge !