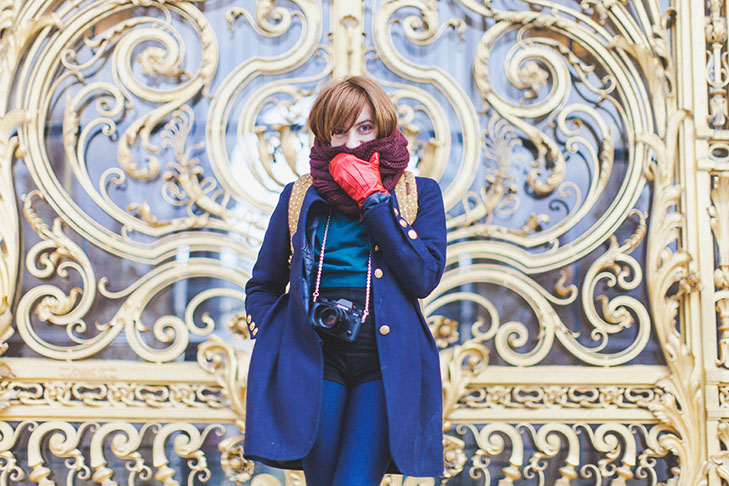 To survive the & rsquo; winter, Also essential Damarts, I m & rsquo; always buy stuff a little cuddly and comforting. Especially to spend the last months like February, when was the & rsquo; feel the cold at night and n & rsquo; not finish.
J There & rsquo; have purchased a large neck circumference in Oysho completely ouf, in hot wool to & rsquo; outside, Small and lined in fleece, like a mini teddy.
All this plus my mini jacket Uniqlo allow me to stay short but warmly dressed !
Well if, good plan to make pretty pictures at the door of the Petit Palais : go Monday as it is closed :D
PICTURES ELEONORE BRIDGE & OLITAX