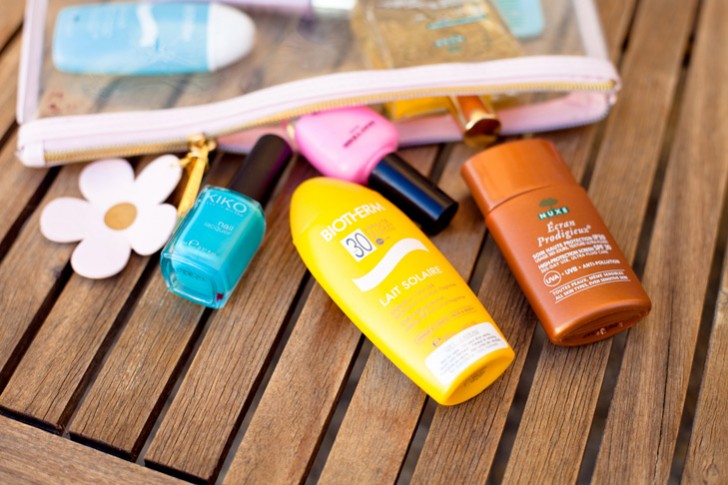 By my suitcase, j & rsquo; was so proud of my toilet bag that I & rsquo;'ve been wanting to do a lil article with tips.
After several trips I begin to see what is really useful on vacation or not, and great products that make 3 in 1.
My little ritual before the holidays c & rsquo; is the passage in the Owl drugstore my street. J & rsquo;'m having tons of products at home that & rsquo; m is & rsquo; sends, j & rsquo; love a thousand times those I selected comparing and asking lots of questions to the pharmacist.
My best pick this year : l & rsquo; Nuxe prodigious display.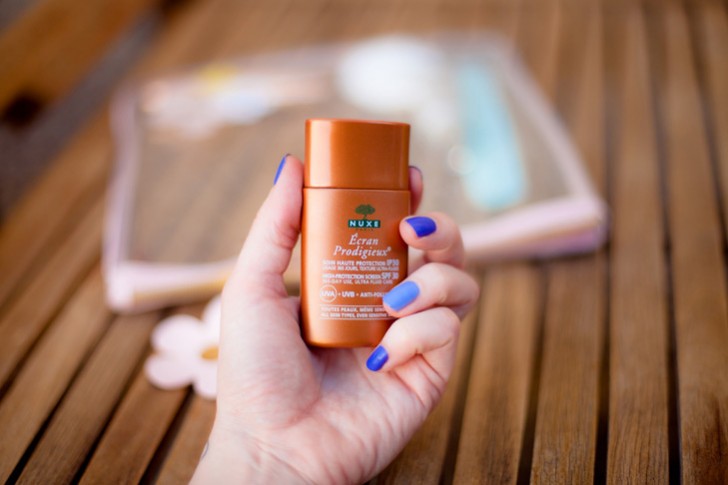 Facial creams still have a texture that does not suit me and there c & rsquo; is a pure happiness, it leaves my skin so soft, j & rsquo; s plans & rsquo; & rsquo used throughout; year on my day cream.
In my family one flees the sun on your face like the plague, and c & rsquo; & rsquo is whole; that year & rsquo; he takes over, it was time that I was looking for a good daily skin care with SPF, this one will be perfect. And for the holidays c & rsquo; is awesome, it takes no room in my bag, j'adore.
I don & rsquo; & rsquo uses more; sunblock because I feel protected too and I with n & rsquo; not rely, suddenly c & rsquo; is less effective for me that & rsquo; an SPF30 in which I pick all day flipant of sunburn (but it c & rsquo; s because I'm a little concon).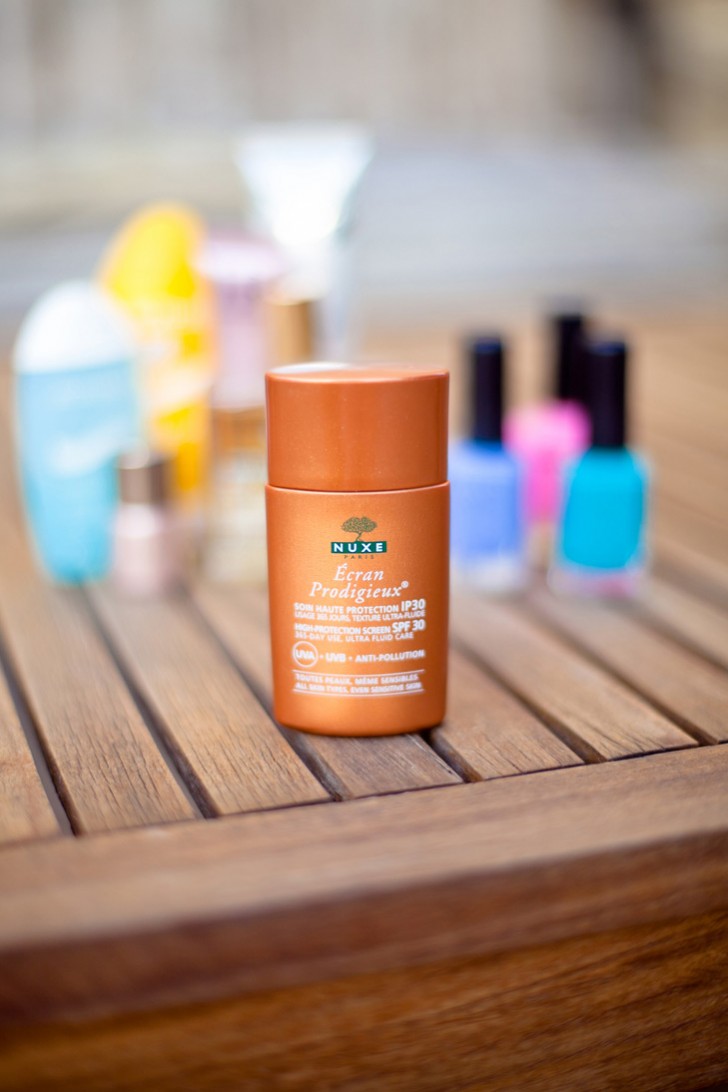 Sinon, Question Kit, My only advice : Choose a large flat transparent package. Ideal to find its products 2 seconds and it takes up no space at all in the bag (and then also it forces to keep always clean).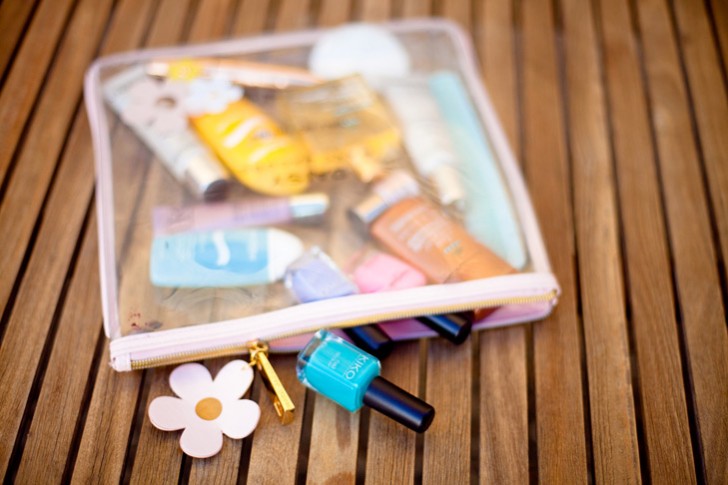 J & rsquo;'ve had this one in a press kit Daisy Marc Jacobs therefore difficult to advise you that the same must be found. But an equivalent c & rsquo; is perfect.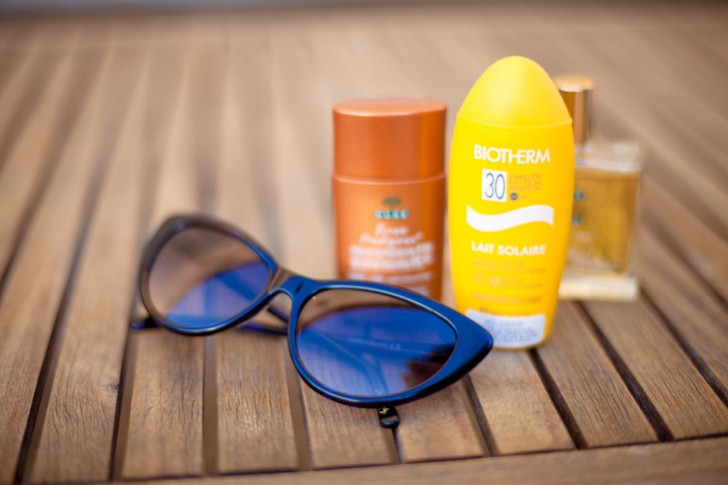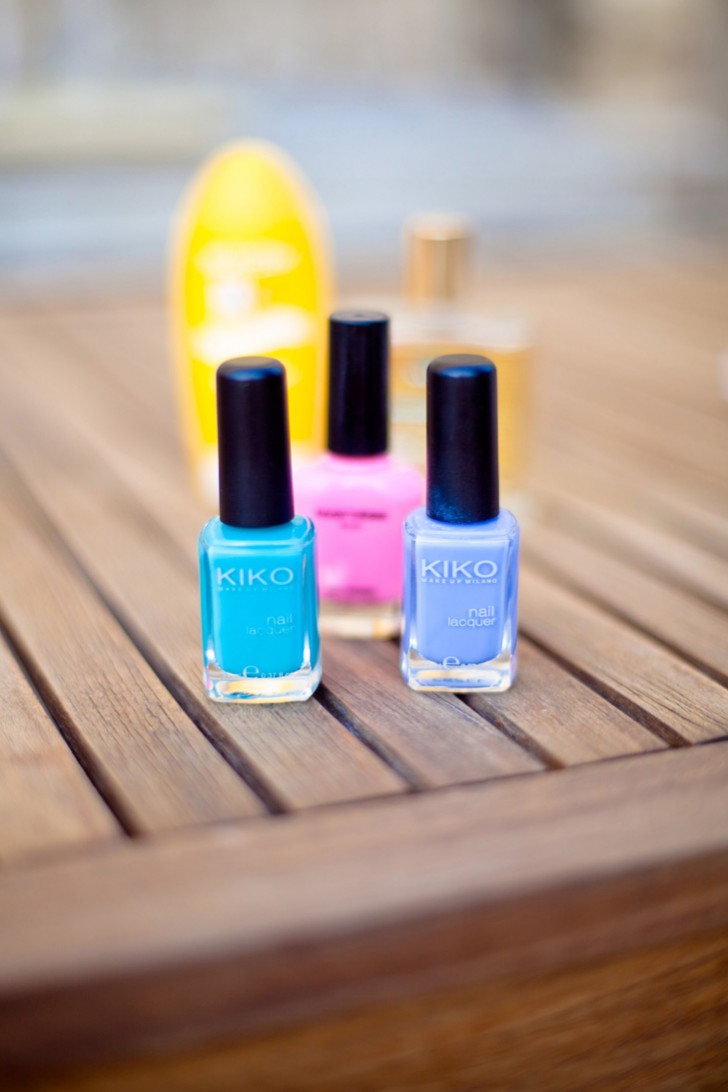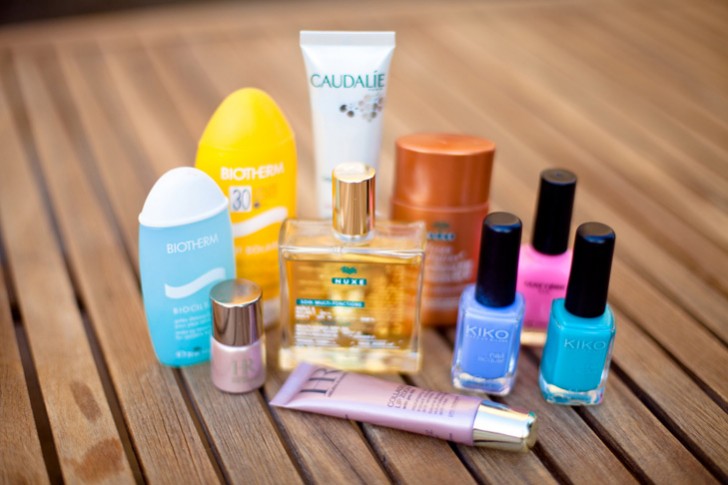 My pencil case (I'll spare you the deo, razor and cottons we d & rsquo; agreement) :
-Sun protection travel size Biotherm (nabbed in a glossy box)
– Le SPF 30 Facial home Nuxe
– Full of color varnish m & rsquo; fun (the kikos are perfect for that, 2,50 € the bottle can go)
– A cleansing travel size Biotherm (it is fresh it feels good evening)
– L & rsquo; Nuxe prodigious oil that does everything (corps, face, hair mask, effective and it takes up no space, c & rsquo; s is a bit & rsquo; smell of vacation for me)
– A day cream Caudalie (tube c & rsquo; is more hygienic and mobile and I find it great for me – after c & rsquo; is preso)
– A treatment for HR lips and light pigments to eyes (my only holiday makeup).
– And finally, shower gel 2 in 1 shampoo bought in pharmacies (pratique, it takes up no space – but hey we not see here the I & rsquo; have forgotten at home like an idiot )