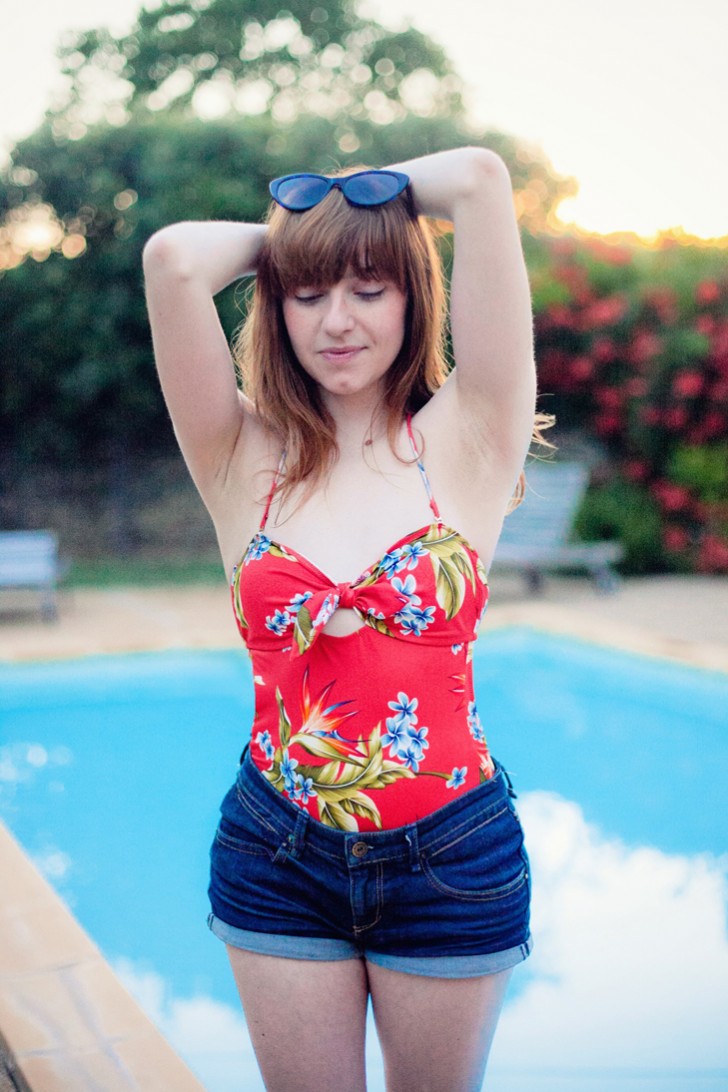 Because that & rsquo; there is. It had been years (even decades old but it spins a fucking shot to say this so we will stay on "years") I don & rsquo; had not set foot in the south for holidays (Uzès).
C & rsquo; s funny because c & rsquo; is during holidays that I realize that I & rsquo;'ve changed a lot in recent years. I, who did not put his nose to the sun (teen I was walking in my briefcase with a hat and a sarong – my sister m & rsquo; called "Dark Vador à la plage") j & rsquo; have pleasure in feeling some heat on my skin (not s & rsquo; m & rsquo; spreadable 3 d & rsquo layers; sunblock course). I, who did not put a toe in & rsquo; water (j & rsquo; was decidedly not very funky willy) I make bombs in the pool.
I'm so cool that more & rsquo; to 20 years it gives me bananas.