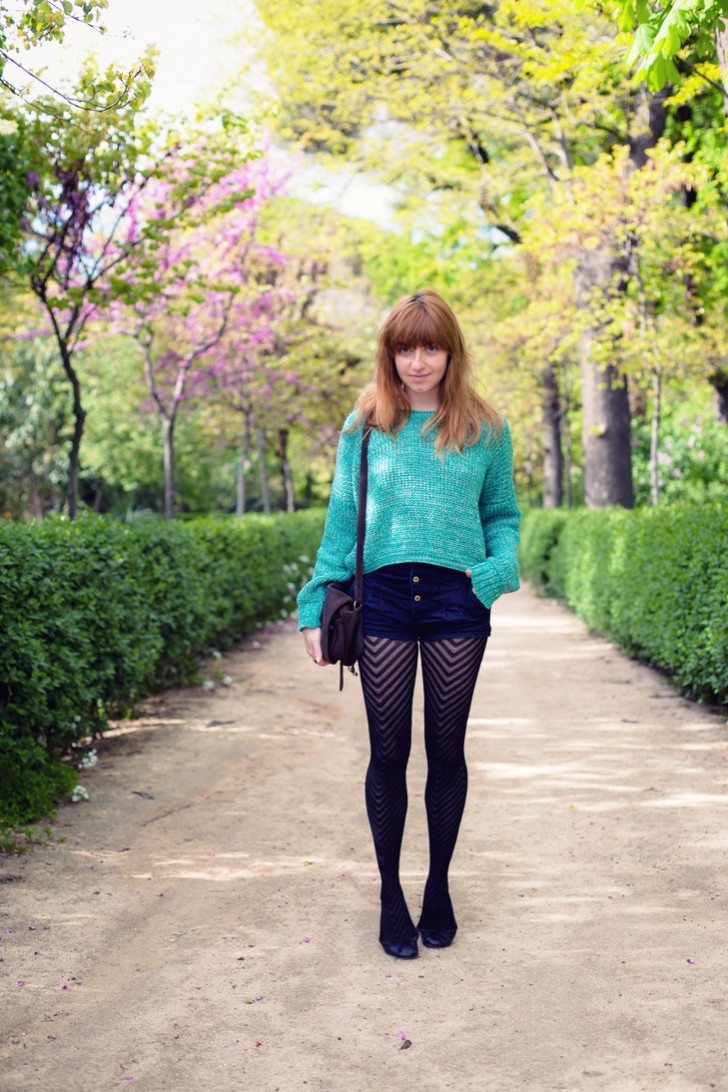 Pull Urban Outfitters, short Topshop, collants Dim, ballerines Topshop, sac vintage, negligence roots
The title is pretty self explanatory : I was in Madrid for a few days. I take d & rsquo; a trip to Tenerife for a stopover in a friend who lives in the Spanish capital for some time.
I never travel too in Spain (except when Taking me by the hand) because I do not speak a word of & rsquo; Spanish, which makes communication a bit complicated (without being nasty, Spaniards are also gifted us French English, ie not at all). Mais is, as I do guide me no worries. I miss faraway in the pretty little streets, the parks, good shops and tapas bars. Nothing beats the premises for you to discover a city and its anecdotes.
Here are some pictures of the lovely Retiro Park, its squirrels, his magnificent palace of crystal and some sunshine.