paris fashion trends maje private sale style fashion figure fashions to look fashionable women's fashion paris paris fashion style
Continue reading

.
I do not know if you are already past street Beautreillis, but me whenever I fall off before this portal, that does not seem out of place, as laid there, only survivor d & rsquo; a bygone era… C & rsquo; is that I & rsquo; chose to do my photo Saturday, because I find this very picturesque place.
With this beautiful sun j & rsquo; had emerged darling floral gown (Lolita Lempicka for Etam) and my favorite sandals. As a kid, j & rsquo; was all simply out my small cartons d & rsquo; summer. Enjoy !
And for the curious, a sign near the gate invites us to discover & rsquo; history of this place on website l'hotel Raoul..
Eh not !! Still no tree, "l & rsquo; arlésienne" as s & rsquo; is said in comments. Like any girl perpetually unsatisfied, I find that & rsquo; there are things to improve in this small tree, including finding some decorations with character, a bit Cheros, but just touches surely fulfill me ! So bin, you wait next week I've stayed in cheap this weekend, on ! Small relaxation / ticket so look…
Like all turkeys of the earth, once a week I plant myself in front of my dressing room and said to myself : "hmmmmmmffff blah…" followed by fatal "j & rsquo; have nothing to wear" who has a knack for spinning buttons darling who I still just poking a shelf in her closet. After m & rsquo; to be lamented in a vacuum and & rsquo; general misconception, I began to experiment, I come out of the old forgotten and I & rsquo stuff; invents ptits looks not always successful but have the merit of m & rsquo; care a bit and give me & rsquo; opportunity to take me for a stylist.
Le week end dernier, j & rsquo;'ve laid this one, Japanese inspiration, transparency, du romantiiiiiiiisme… Not easy, I'm still looking what's wrong in it, may be missing something… And you, what do you think ?.

Hello I'm Eleonore Bridge, l'auteur de ce blog. You can find me also here and there :
E-Mail : eleonore.bridge@gmail.com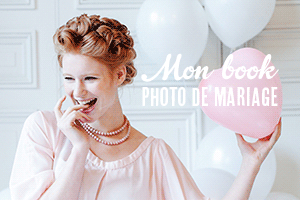 Categories