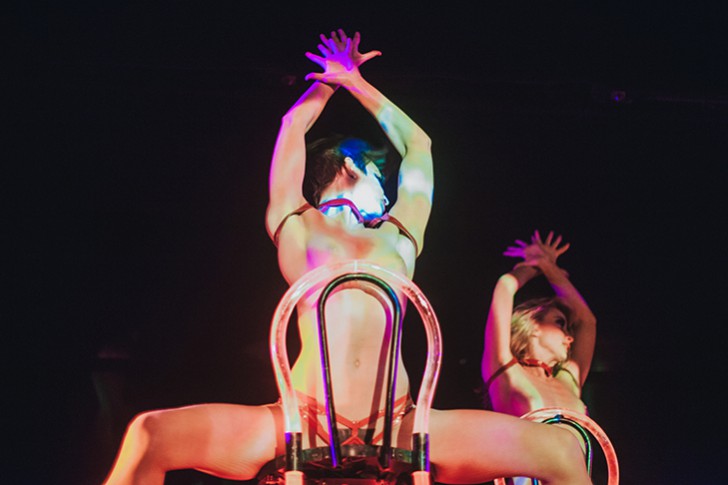 Last week, I went for the first time in my life where Crazy Horse Clarins was the press presentation of his new campaign Joli Rouge.
I thought it was pretty crazy of them to join this legendary Parisian cabaret, I was curious so I went to see.
I was not sure to love the atmosphere, d & rsquo; & rsquo to be; comfortable, d & rsquo; really enjoy the show. J & rsquo; was pleasantly surprised, d & rsquo; first discovering places, a tiny room, very intimate, red lined from floor to ceiling, with a stage so close to the first rows that & rsquo; one can caress through the curtains.
Clarins had worked a special review with the Crazy Horse and I & rsquo; have been blown away by the show : as I m & rsquo; there expecting the girls were sublime, as I m & rsquo; y least expecting their nakedness m & rsquo; not embarrassed at all (Yet j & rsquo; was ranked first, veeeeeery kind sooooo close). They carry a background color that gives the & rsquo; feel their body is covered d & rsquo; a powdery veil, c & rsquo; was disturbing.
I who tends since I live in Paris snubbing a little everything tourists dream of seeing in Paris, I gently come back to my position and it does me no harm (le Lido the closing hours had already calmed down a little).
If you have the & rsquo; & rsquo opportunity; go there do not miss it ;)