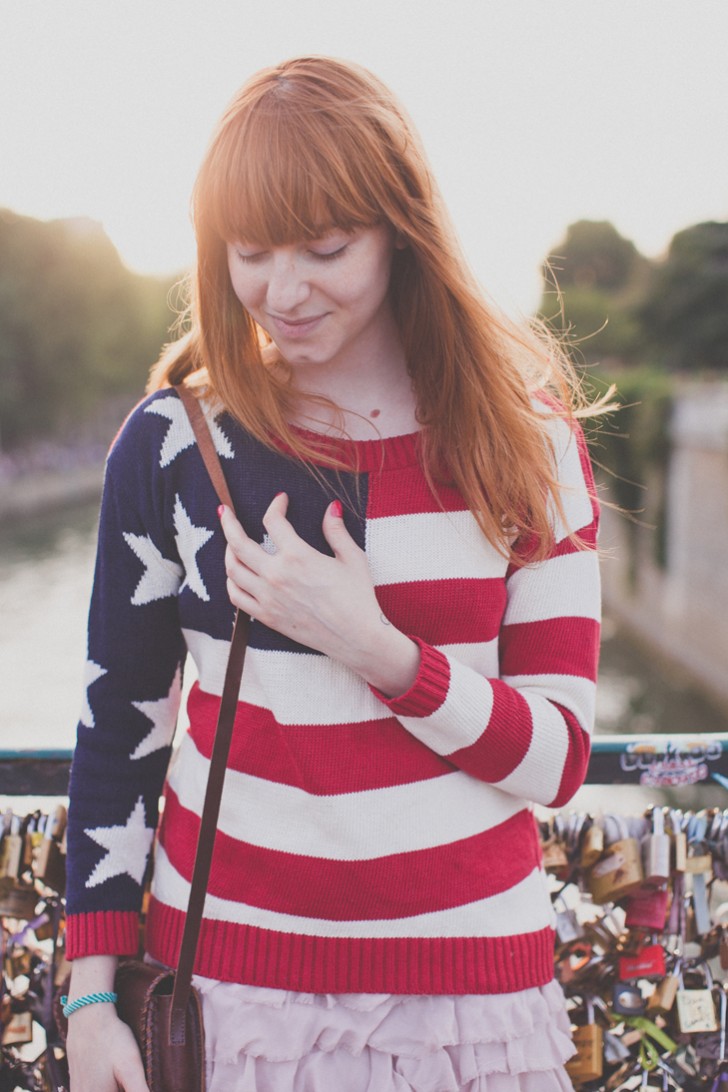 I live in Paris for more than 10 years old, so I should walk in places unknown to the general public as a little snobbish. And yet, after all these years I & rsquo; like to spend my late Sunday near the docks, on & rsquo; island saint louis, eat an ice Berthillon, watching the waves of tourists who take on bridges.
C & rsquo; is handy, I ask in the street without that & rsquo; we take I'm crazy, j & rsquo; s have just & rsquo; & rsquo air; a small tourist. People even offer to take my picture with my photographer mimicking c & rsquo; s funny.
I assure you, I don & rsquo; have not worn this sweater all day with the heat that & rsquo; s it & rsquo; is typed, but I & rsquo; had too want to show you.