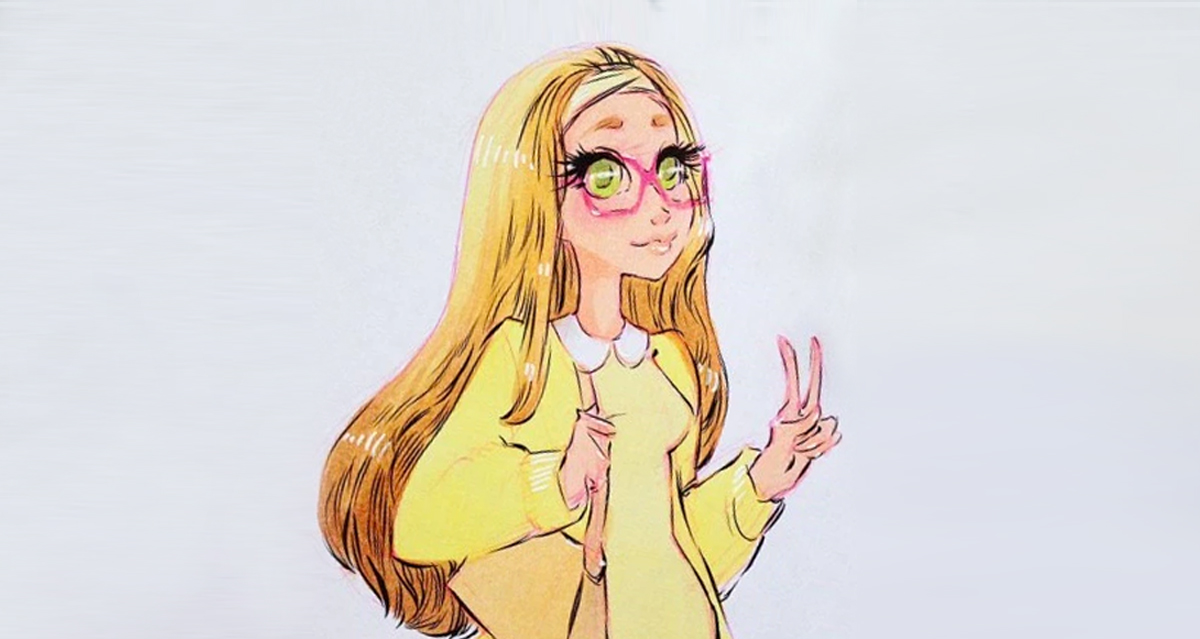 Too nice Honey Lemon's Big Hero 6 (I love this personal) by the very talented Tori Anne
To make continued Monday article and a rather interesting question that was asked by Cam, I wanted to return more detail on this famous awesome Board which I told you in my article, this Council of my super manager at l ' Oréal.
They had lunch together before my departure (I had to resign for new horizons). A bit without appearing to actually give me a super key in life, She told me create a look that we do not forget. It could take as an example with her hair red and short with a large drill bit, colored glasses and a flashy orange lipstick.
You probably know people like that by which one can easily dress up, who have a sort of fairly well-defined uniform : cuts of clothing, colors. These people that you draw in a few well recognizable distinctive signs.
I'm not in the Middle but I think illustration / animation is called character design (character designer in English). If you type These words in pinterest you will see full research to make a unique and easily recognizable character.
The question of Clem focused on what she could do to find distinctive signs, get a look. I do not think that we can adopt it from one day to the next, not only that your cat should acknowledge you :D
Me for example I started with hair, and slowly I composed a new straightforward uniform. There was a time where It was retro clothes, the blouses and nodes nodes (and bim saucepan). But I changed all gently and as I had my hair to serve as a distinctive sign I could quietly direct me towards a more simple look.
I was tempted at a time to add to it glasses, but I have not need therefore truce nonsense. Glasses and shape contribute really really well to emerge a definite style, but we must assume.
Easier : the color palette. Simply to choose a specific palette and simplify its wardrobe to emerge slowly self style. In establishing its rules of exceptions (Yes if we want small splurge you can huh :D). It may sound silly, but see as It is recognized at a glance disney princesses just with a palette of colors and a few accessories.
After the idea is not to be "create" a character, but to find what are the elements that look like us or we like most and to focus on. Get rid of the superfluous and simplify.
It allows in addition to limiting its purchases and focus on the best (Since I decided to buy myself almost as pullovers in basic colors, I buy more quality).
I'm sure I'll end up like a small great mother in full orange style with large glasses :D