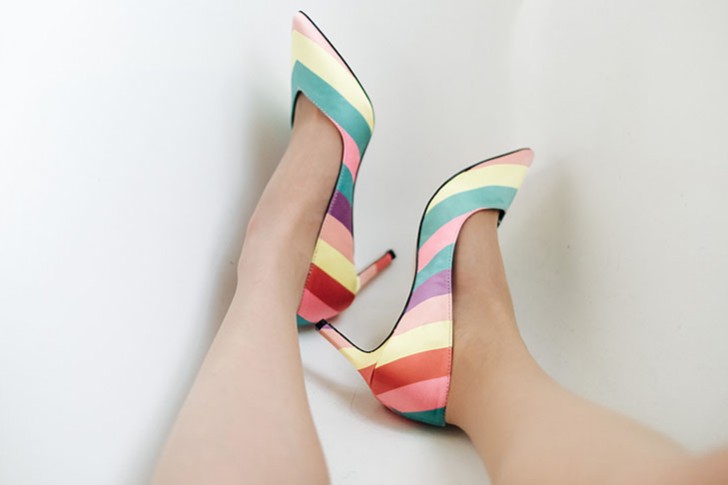 I have a real problem with the shoes : I have a fascination for heels, but I now refuse to suffer and to lock up my nice toes. I is therefore more, or then not more than a dozen times a year. And more we lose the habit plus it is painful.
But this problem is becoming more and more serious because I did not stop to buy so far. And even several pairs per year, kinda like I if collecting teapots but without drinking tea. I wear them once at home with hearts in the eyes, I take them in picture, then I put in the shelf specially manufactured for them by my father. I have a shelf for shoes only, oui.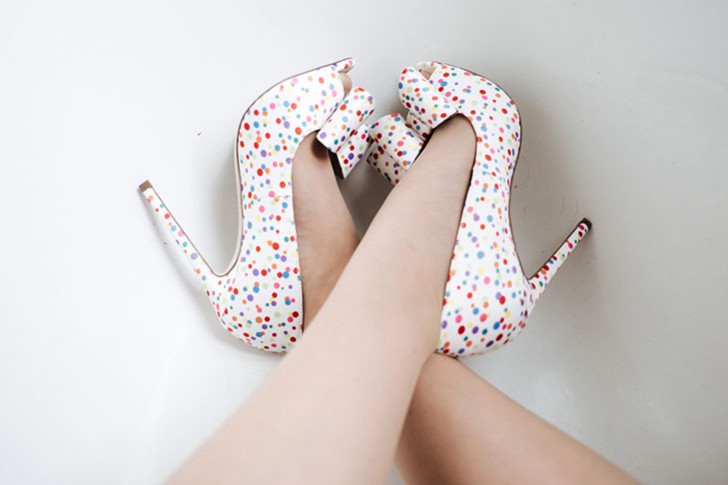 I'm a little Tared, I have filled whole nodes shoe drawers, sequined, with PomPoms, Velvet, plexi, leather, lace… I want to put them under Bell in my small madness Museum. Fortunately I am not more a girl handbags !
I remember that crazy moment where I tried a pair of peep toe with Rhinestones in Louboutin flesh-coloured for my wedding. Seeing me with I had been as frozen on the spot, These shoes were incredible and I had to resist very strong to not crack (with the argument "It's my wedding crap" can be changed any madness). They were not far from €1000 anyway…
Today I'm starting to find a little path of reason. I have for the time being stopped more than 8cm heels and recently cracked for small heels where you can trot (in rainbow and black and white beetlejuice). And since they are slightly too big I've put small cosy pads. I thus multiplied my chances to wear by 10, but 10 x 1% It makes that 10% :D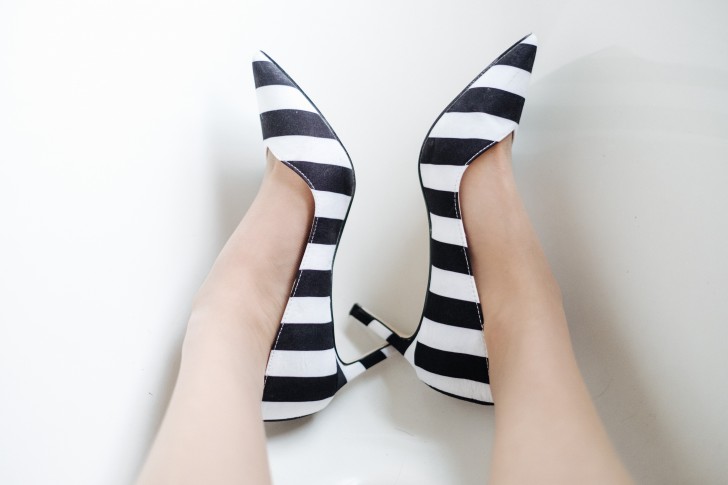 I'm wearing so relentlessly the same chelsea boots throughout the spring and well flat Sandals summer. Will these cuties make me change opinion ?