I do not know if it is a term that we was invented by Asos * English-translation of an expression but the first time I've seen it I found it very funny : the cup "skater" gave me desire to buy almost everything which bore this name. Dresses, coats and jupes "skaters" me who had dreamed all my life of just the body to straw on the ice was too tempting.
Orders once received, I realized that this was exactly the cut I liked : a little tight at the top, marked size and a flying skirt (WHO RUNS AKA LIFE). This coat I wear in the photo, I bought it there 2-3 years and I wear every year with the same pleasure.
And I can take for a skater on the ice :)
*They also sometimes have weird expressions with us style : shoes to wear (the literal translation "slippers" in opposition to the shoes to be attach). At the beginning I found it ridiculous, but in fact I realized that was not the difference with us, and me it became one of my criteria for shoes : have to insert them, by laces or anything to attach.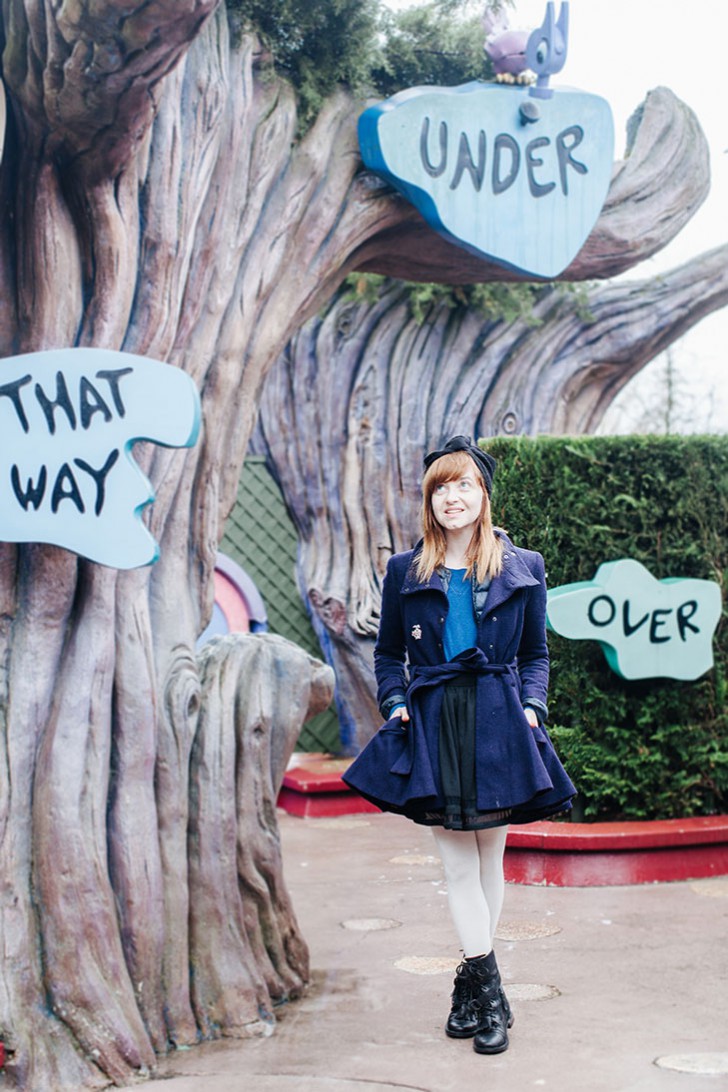 P.S : you will recognize the maze of Alice on photos, I spent my weekend at Disneyland, I prepared a small article, If you have any questions feel free to ask I answer in the article ;)