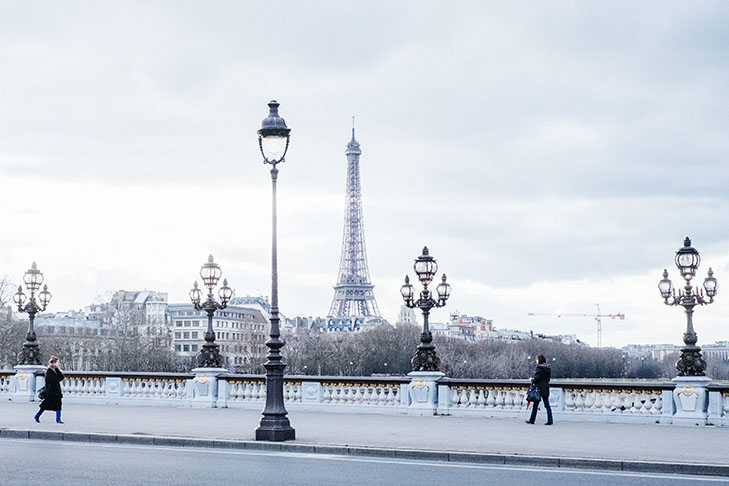 Paris – Pont Alexandre III
The day of the attacks I posted an article about My Parisian city guide illustrated by a picture of Paris with hearts. I felt strange when I realized that.
We constantly see images of Parisian places where the tragedy happened those days, a sad Paris, bereaved, gray. So I really enjoyed the Sunday images 14 "Le petit Journal" showed : with sun, People having a drink outside, the pretty streets of the capital.
My turn now to pay tribute to this beautiful city, my personal favorite pictures, (most of them were taken with my phone, it's what I use the most in Paris ;)