A few months ago, I was reading this article on Slate about Ikea, and to the wire from my reading I am surprised to exclaim me alone in my living room (I speak much alone Yes) than "Oh but I'm not at all agree" !
Alors oui, they add a little IKEA with their disgusting meatballs that would be "more dumplings". But at the bottom I believe enough fort than our interior, How is it landscape, objects and furniture that you choose have an impact strong enough on the way we live.
I took you as an example my living room / bureau (my home is very small, the parts communicate, I can also use in the fridge when I work on my desktop :D).
I had a very nice small office, very handy with a small trap past cables, and perfect dimensions : stack hair the width of my couch against which it was back-to-back, and 50cm depth exactly what was needed for that I not end up sitting in the kitchen.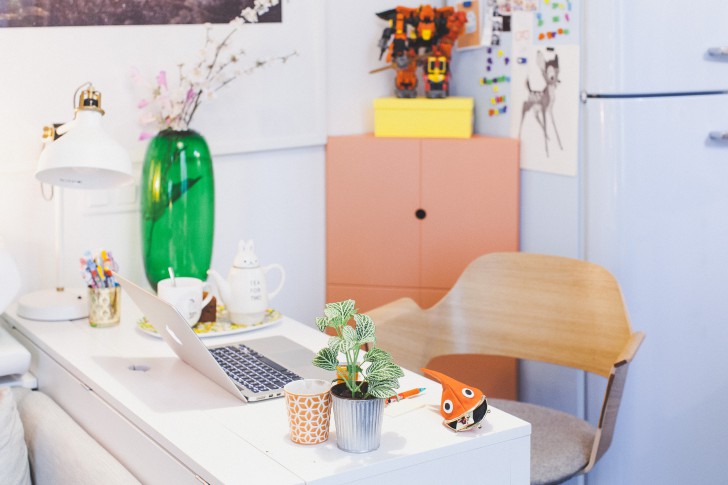 Small office stuck between the couch and the fridge
And then I decided to get back a little to the drawing, to start a bit of calligraphy, and I also wanted to start for real sewing. And I could not, but then not at all.
I finally understand that my desk was simply too small, There was just what to ask a computer and basta. Then I thought about another way to organize my living room / bureau. And Paris, in our small areas it is a real part of tetris.
I arrived pretty quickly to the conclusion that it should get rid of my small Expedit shelf that was at the other end of the lounge.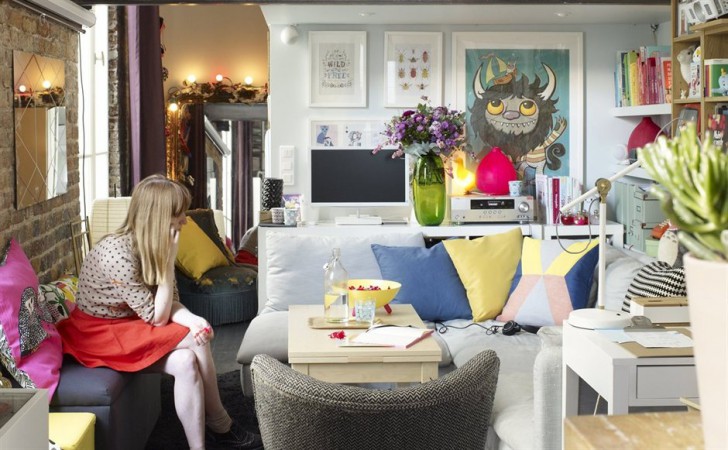 Its small 38cm depth allowed me to have a table of 88cm instead of 50 (a nice increase of 75%). But it was necessary that I find room for everything it had : My amp, a screen, des livres, and a multitude of boxes and shelves in the shelves.
I spent at least 3 week-ends in an incredible mess at any store :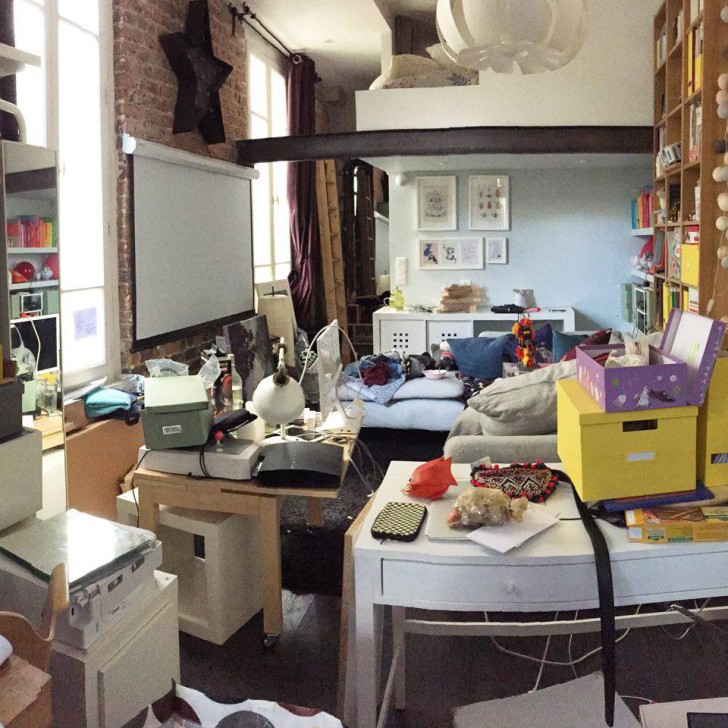 OMAGAD !!!
Once I managed to relocate elsewhere (in passing I therefore sorted all my library to make room) I sold my expedit and my office on the right corner.
What allowed me to retrieve a small budget for my new table which should be tailored (I've scoured all the possible catalogues nothing was the right size).
So, I bought a table on this cutting site top : the wood shop. I chose a very large tray in solid beech 4cm thick stack hair in the dimensions I wanted. I paid extra to machine the 4 songs to avoid from me raper arms on the edges of the table and the round was played ! I received my tray at the end of 2 semaines. Good it was hyper heavy, but I don't regret it a hangover a beautiful well tray thick like that.
After I bought feet of drawer desk (I have taken 2 + a simple corner) at ikea, and for the moment I just asked the top shelf, and saw the weight, it not move.
I recovered 210 € with my old office and my expedit, and spent €400 for the new table. Not so ruinous that therefore operation.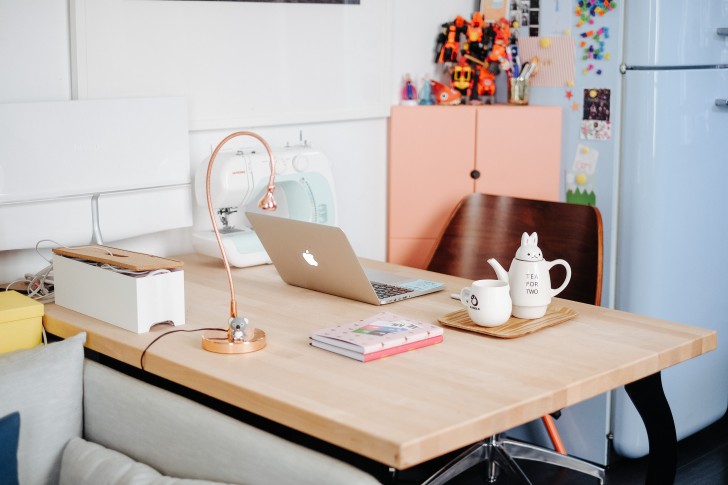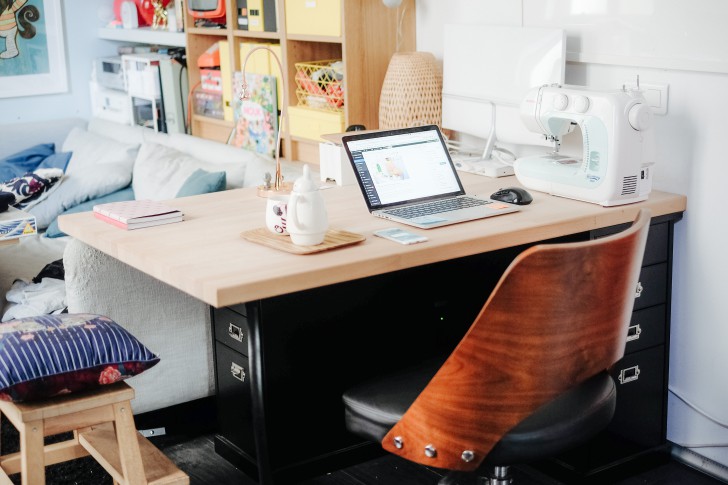 Tadaaaaa
Good there like this deco level difference is baaack flaaaaagrante. But I have a big table with lots of shelves custom where I can finally do many things. I even handed over to make large puzzles (Yes I know my life is super rock'n roll !!)
It has completely changed my opportunities for jobs and hobbies on this table, without changing the layout of the room, My homies have sometimes had difficulty seeing where I had found the place to put this big table, as if my living room was Mary Poppins bag :D
And then we can work at two and it is cool ^^