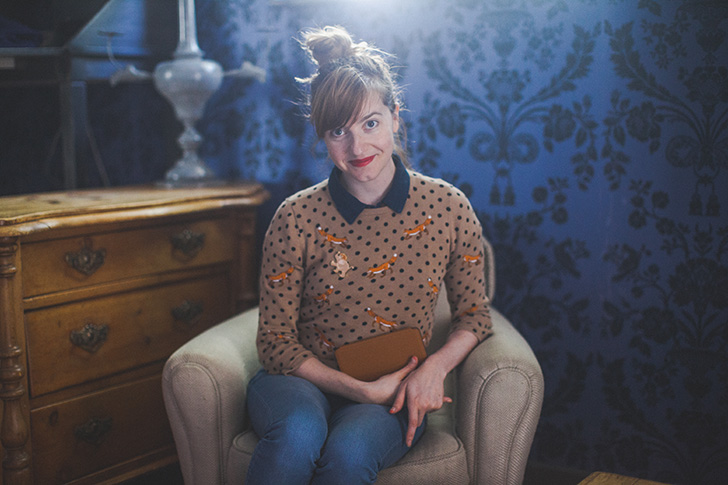 Two years ago I made a somewhat worrying observation : This was 3 years since I had almost not open a book. For me who was raised in a house full of full to bursting libraries was a little shame.
I had a somewhat chaotic reader course. Small I read enormously, I devoured pink library, Green yellow, all the books of the comtesse de Ségur (I identified many to this small plague of Sophie). And then in adolescence, the rebellion passing by there, I decided to read it was for the old. I understood that it greatly upset my parents while I was taking great pleasure. Yes I was a true plague unto you.
And then growing up I always calmed down, I no longer had need of it to oppose family, and I resumed reading taste. It was even a good way to stay cushy in my corner saying "but not everything's alright I read thats all leave me alone".
And then this is, I do not know how it happened but in 2011 I stopped to read. I did not open a book between 2011 and 2014. And I finally understand that there were in many of my daily uses of the internet and my habit to find content that interested me when I wanted to.
I started my interest in e-books that seemed to meet my new requirements. I spent a month or two to think : Kindle (Amazon), Kobo (Fnac) or another reader ? I read cross advice, interviewed users among my friends. And despite all the misgivings I had to pass through the Amazon system is finally what I chose and I bought myself a Kindle with 3G to be always decked out in travel and a nice leather case to have the impression of having a real book in hand.
For me Amazon is a bit like Apple : everything is locked to death and I hate it. This is the giant who crushes everything around him. But it's what works best so I'm tilted me in the meantime that a competitor finally arrives them at the ankle in terms of ergonomics and equipment.
At the moment I have the feeling of having made the right choice. I resumed reading, I devoured everything Game of thrones (have all the volumes in a single small travel book is perfection – If like me you're fans of the series yet it is thousand times better), I even handed policy more oriented books reading & company (that I had stopped since my studies I believe) (lately the very informative Everything can change by Naomi Klein), and I still have my precious Week 4 hours handy".
I still have my kindle in my bag (He holds even in the pocket of my pea coat), finished books that weigh 15 tonnes and that farts you wrists when you read at night in your bed (or that you take yourself on the face because you fall asleep :D).
The battery is super long and the reading is really similar to what we have on paper (the famous digital ink). And then it is the peace of the household, It is slightly retro illuminated, so I can read without light while my guy roupille next.
And then it's all stupid but you know when one reads a keypad and that it is a little annoying to change position when moving from the left to the right page page ? Here it is finished, We read all the time in the same position, You can even ask the book. It is a small thing but it is super comfortable !
In travel it's great, I can download any book in any country (the 3G coverage is goofy). And in a general way as soon as I hear of an interesting book I put it in my favorites to read later.
Enfin, Mark pages and have the opportunity to do the research is awesome (especially when I was reading Game of Thrones and I remembered more of who was who, hop hop research and I reread old passages).
Good and I know it is not legal, but if you want to hack it is possible (the authors completely screw with the system of digital books on which they earn that slab, I discovered it with joy by making my 2nd book, the wicked retailers themselves are taken the lion's share of the cake). Otherwise has all the books in the public domain that are free (but I believe that we must have an amazon premium for this account, I've never tested).
On the side of negatives : before we could not "lend a book", Today it is possible but only kindle with kindle, relou. And politics is Amazon if from one day to the next they want to censor a book you have purchased, it disappears from your library (reimbursable basis but still). It happened in July 2009 where two books by Georges Orwell have been erased, Amazon has apologized flatly subsequently, but it smells not the pink this story.
And if not a trick well relou is once in two, When someone sees my kindle I have right to the "NAN BUT FOR ME NOTHING WILL REPLACE PAPER", even though I tried not to brag about the merits. While good, as much as I love always fine books, so I see all the interest of a Pocket (unless it is the apocalypse and there was more electricity or access to an online library, there I would not have the air con) (good in all ways I vainly fire for my survival so not sure that I want to read a book). But hey it's as those who did not want to release their CD at the dawn of the years 2000, that does not use mp3 or platforms today ? Or as photos, who even has photo albums filled properly on its shelves ?