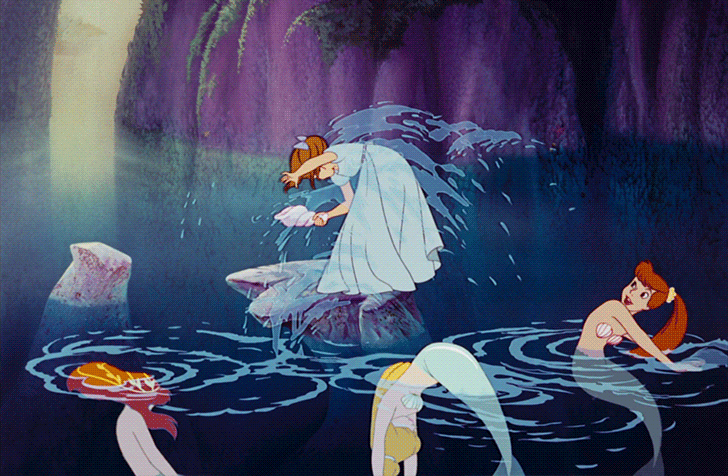 "We were just trying to drown her"
Today, for the first national day against harassment I wanted to tell a little story that I've never really told : petite, I was the whipping boy in my class even during my school 3 years old, and I always thought I had a bit sought.
When I was 8 years I was a little girl like the others : can be a little rowdy and insolent than average but I had friends and I thought it was cool recess. And then my parents separated (War atmosphere ole roses), and I was inevitably disrupted, I folded a little about myself. And as I was also the smallest in my class (therefore already almost apart), I officially became the sick animal from the herd and made me pay, especially girls (Aude and Julie will forever plagues of names in my mind).
It was damn long time ago, so I have few memories in snatches today, but I quite clearly remember the day that the children played to send them a rather special ball, since the ball was me. They were all encircle me and pushed one against the other, shouting "I send the baaaalle". I had also inherited the sweet name "riquiqui rotten" and I was alone most of the time, I had no friends.
As bizarre as it sounds I never really saw myself as a victim, I went every shot even what is still hate me.
I had a year of respite last year of primary school following a forced move before returning to college, decked out in a cast and crutches as if my small not enough to give children a reason to bully me (I forget my wonderful family name "Gerberon" what gift of life).
We were very fortunate to welcome "footeux" Clairefontaine, American football atmosphere US series, and I was immediately their favorite target. I do not count the number of times they threw me in the trash.
The same, I do not remember what suffering it could cause home, I still ripostais and ended up taking the crazy party to ward off unwelcome (very very strong shout like crazy was a wonderful foil for my 4 college years).
I had the character to stand it, it gave me the will to win, I was a little lucky finally.
But I think of all the "squint", small wholesale jogging, timid, and originals that suffered the same treatment (without strange is thought to support each other…) and did not have had a rather nice journey anyway.
I also think of all "dominant" who worshiped put me on the ground and those who, not daring to say anything, laughed when they saw me on the ground instead of reaching my hand. Their parents were light years to imagine their behavior.
Aussi, if you are reading this article and relatives and all who are devoted to this awareness day, even if you refuse to imagine that your little blonde head can be in the camp of the executioners, ask the right questions to find out what role they hold in the school yard and learn empathy their foremost, the little girl who was waiting for the end of the recess forward that I will thank you.