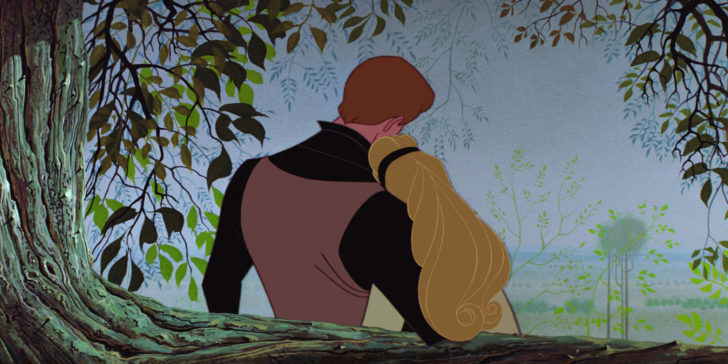 I spoke little of my sentimental life since my separation and there is 5 years old. As a matter of fact, I had never experienced it (I couple since 10 years old) and I had so much talked about my couple that I knew not what to tell you.
I do not waver to my current rule and I will keep for me that I live for 5 years with those who now share my life. But so far now me desires to tell you about life in two.
I did the math and since my 18 years I stayed single only 6 mois. So 14 years old 1/2 that I only know couples. It's starting to make a small piece if I align 10 years then 5 to live in two, and I was recently told that I was definitely a dinosaur of the couple.
I'm not sure if it was a compliment or not, may not be elsewhere. But I care enough I like be a dinosaur of the couple. Oh it's not always easy to understand and to live together, but I grew up with the idea that the couple was the conflict (the family stuff) and not always a part of fun then I am awfully and pleasantly surprised to see that there is nothing.
I'm not going to lie to you, It asked me a lot of efforts and work on me to always have l ' empathy necessary to put me instead of the other, support, do not let my small disappointments and frustration take over on the rest when everything is not perfect.
I have the impression to have changed a lot and learned these 5 last years and this is the large and small things I learned and made my life better during my 15 couple years (good attention, I ask myself in donor's lessons, It's more my felt staff).
Talk calmly and kindly in any circumstance. We can be angry after something, be upset, it's human. But speak poorly only leads to more annoyances. Even if I end internally, I try to keep my cool in the worst of times and always speak nicely to my lover. No insults, never . I find it crazy how people talk in general, I often hallucinates in stores (IKEA is the store number 1 where you hear couples send spikes).
To start, to start, to start. And then laugh not bad.
Knowing how to communicate his passions and not impose its joint (otherwise you end up in an episode of so true :D). More seriously I do not share the passions of my guy, but the fact that it is passionate about lot of things(even different) both enough for me. And from time to time we learn stuff, When you are well prepared for this.
Play in the same team, support each other, never turn your back on the other when it is in a bad passes, even if it's hard. It is in difficult moments it creates the strongest links.
Say a franc Hello with a smile every day, even in the morning when you're grumpy.
Accept lie angry. Before I thought always need to be reconciled before going to sleep. But I was wrong, with my temperament I need to calm me to see things differently. Now when a shouting match farts evening, I leave the outcome to the next morning. Once calmed it sounds well stupid and skips to another thing quickly. Nothing good comes out under the coup anger, It is climbing. Unless one of them is able to descend quickly and soothe both.
Make hugs everyday.
Listen to and understand, put in place the other when one is angry, show d ' empathy in all circumstances. It's sometimes difficult when one is confused by the anger, But reaching to put the finger on which prevents to understand is often beneficial.
Never listen to the views of others, except the closest friends who wish you well when it is hard to see clearly. No one knows what is really happening within a couple and everyone lives different experiences.
Devote time, privileged moments. By dint of being every day, is sometimes passed to the second plan some rendezvous that should always reserve. Have a weekly activity in common is pretty cool, with my boyfriend we always draw a night together.
Dance together, any time, No matter how, even if it's in the kitchen on the generic person doesn't move on arte :D