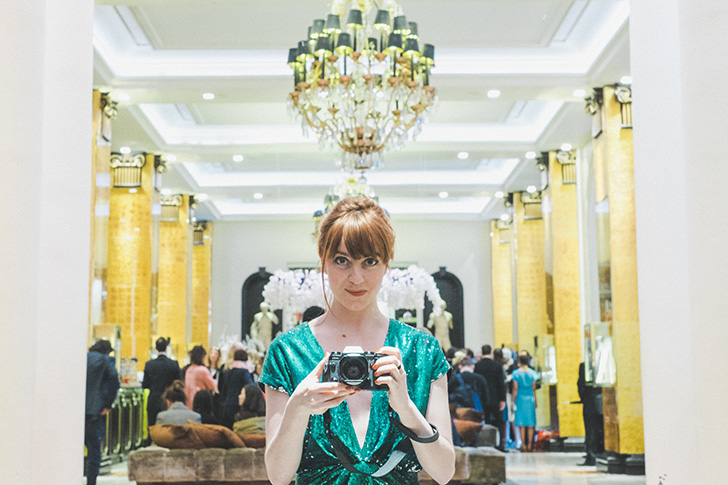 I don't wear this dress on special occasions. In Cannes it has become my little gimmick, I wear it every time without any shame. I also reach a wedding barefoot on the beach.
I have understood this year that in fact, It was magic. This little dress has an own existence, She is bewitching. People return on its passage where cannot s ' prevent mark downtime when it passes in front of them. And it's rather nice to be that the door.
I swear to you, I never notice when you look at me, but with this dress it all the time.
Now that I look back, It is she who chose me. I tried it at Antik Batik, who agreed to lend me a dress the first time that I went to Cannes. When I threaded it in the cabin, I didn't even watch other, I was as enthralled, It was the dress.
I hear people compliment in whispering, This year I even heard a "whoaou ca is the dress". It creates a fragrance of admiration on his visit this small seductress.
I just added. It is very disturbing when I the door, I'm not used to attract as much attention usually, It therefore makes me all funny that it looks at me so. But I know that it is this cute dress people look, dazzled that they are by the thousands of sequins that the blind and sends hearts in the eyes with its superpower.
It is the shoes of Dorothy in version neckline dress, It transports me to another world where I am no longer the same.