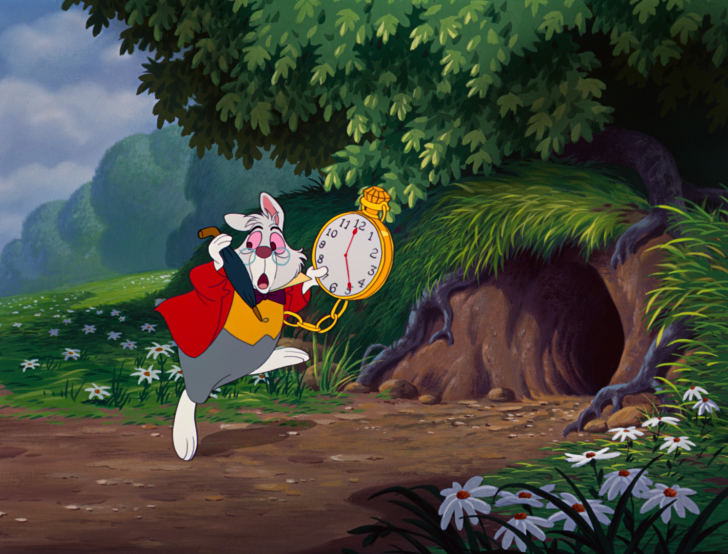 Since I have this blog I've never stopped to post, It had to happen to me once in 10 years to go a whole week without publishing. When I think it is a sacred commitment ! I set myself three articles per week since 8-9 years old (at the beginning I blogging every day but it looked more like the posts facebook to articles).
And then recently I let me catch up with the work and I feel almost ashamed at move you like that. I so love it publish it here on the topics I love, take pictures, rework, Choose the best one for this blog. I love this time or I have an idea article that I really like, often it is necessary that I puts me everything away without waiting ! So it's very frustrating to no longer have the time I want to.
As much as I have this super questionnaire that you filled me with many application for the birthday of my blog. I've even walked that half of your answers (I received a little more than 1000), noted lots of ideas, prepared full of answers.
But as the rabbit of Alice, I have the impression of running around with my watch since the beginning of January, I skip meals, my nights are short so I barely sleep to make the list of everything I have to do and I want to run very far away when I open my mail box the evening and I have hundreds of unread messages.
Oh I'm not more to complain about, I am concerned by lots of positive things : I manage the output of a new site for Un Beau Jour, several shootings, new super office for my team, the first preparations for our festival Andy, and quite a lot of paperwork.
It is just that everything happened at the same time, It was a bit inevitable, and the time that everything is completed it is a bit difficult but within a few weeks (I feel to say that my friends everyday for months) all will be finished and I could look at this work with, I hope great pride.
All this to tell you why I was so little presents lately. I planned to return, more often, with lots of new things that I hope you will like. I would like to tell you a little more the life of entrepreneur coming months because you have often asked the question. And it is a bit part.
I do not forget you ;)