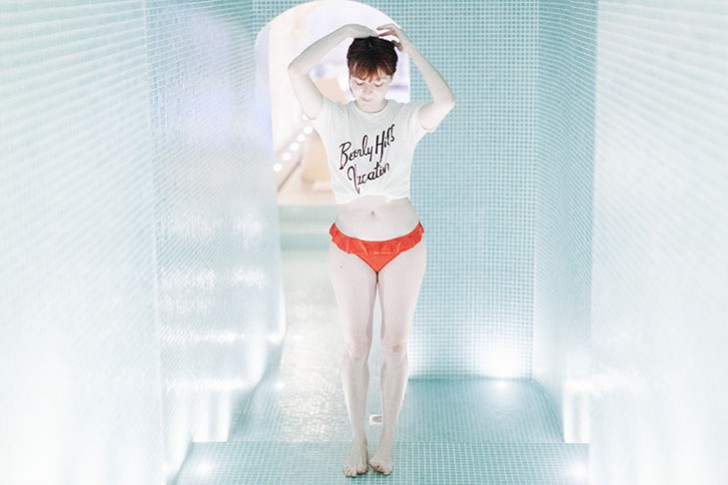 My dream always, type the first thing that I put on my list of "If I was rich" It is an indoor heated pool. I have this fantasy since adolescence and mandatory pool courses where I caillais me the loaves crying (I am cautious over 9000), I dreamed of a pool as to me and well hot "When I would be great".
I'm still not rich, I still hate both the municipal swimming pool (mon kiff c'est nager sous l'eau avec un masque et RIEN D'AUTRE, then the corridors of swimming is not my thing (and bath cap, rather die)), and I do not have my pool. Too hard my life.
But suddenly, as soon as I have an invitation that includes a moment of softness with heated swimming pool I throw myself on (like here, to take a spa day if there is a pool for me it's worth everything). J'ai visité et testé quelques hôtels pour My Parisian address book, and the pools are rare.
So I was super enthusiastic to the idea of testing the Lantern hotel, first because it is in a nice area of Paris where I will that too little often and then because it has a swimming pool. Super jolie, Super Hot, with Princess Hamman. I rolled in the mosaic in this T-shirt on which I just cracked recently but I had not yet been able to bring report to the fact that it is winter. Too hard a life.
It is strictly reserved for guests of the hotel, But if you plan to get a week-end in lovers in Paris, the swimming pool is for me the argument of shock.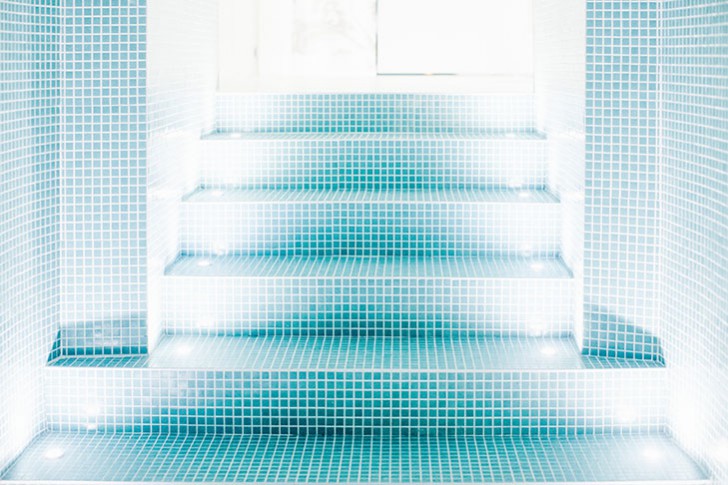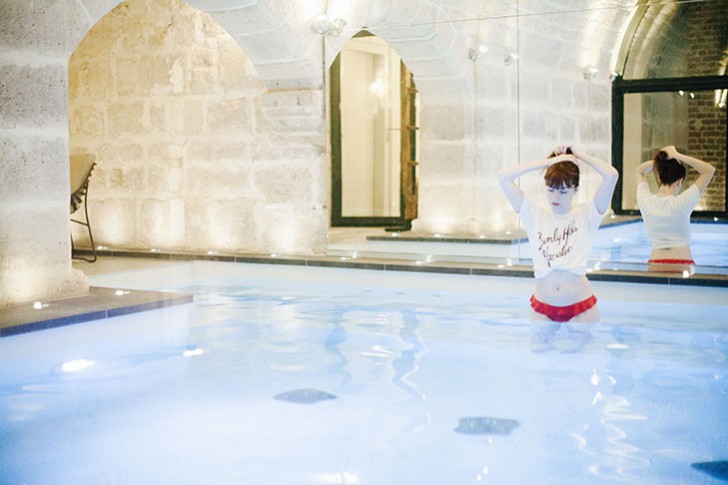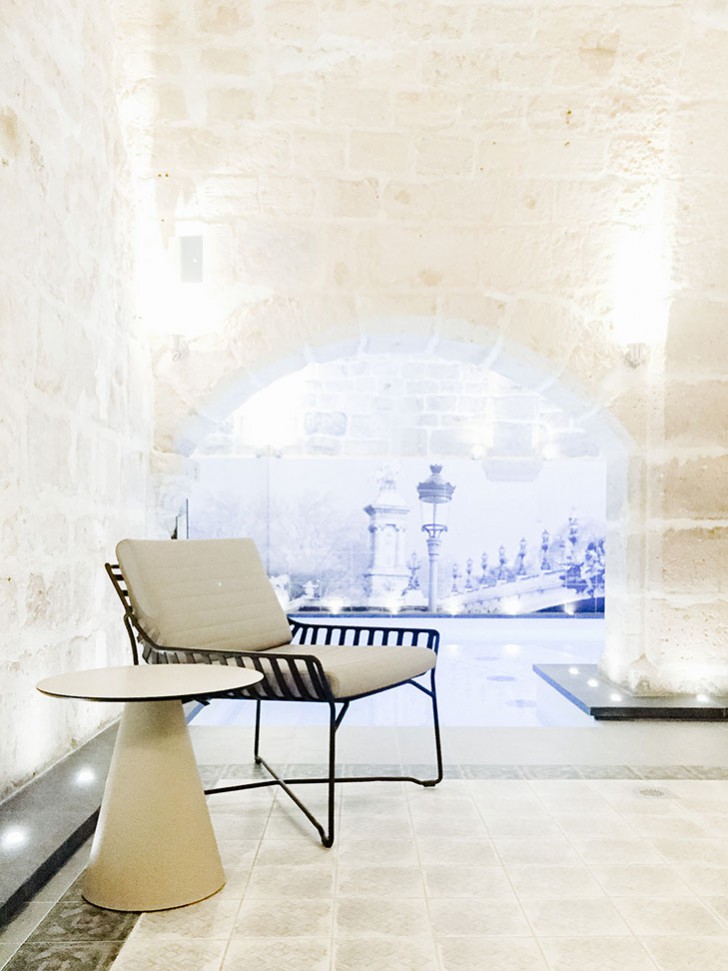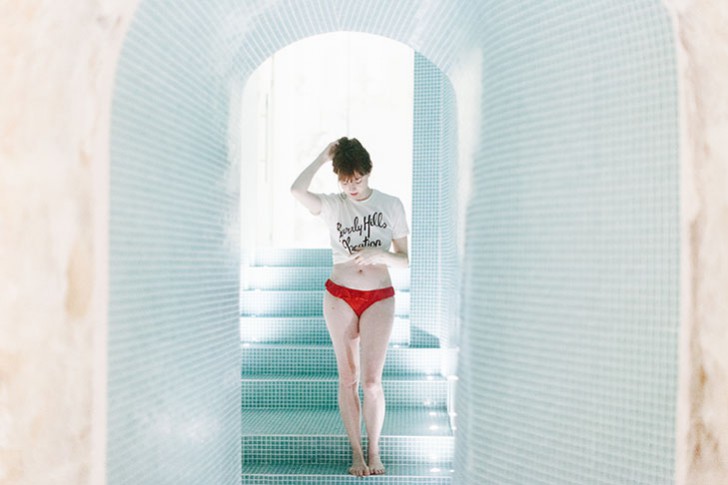 Installation preferred : schoolgirls me