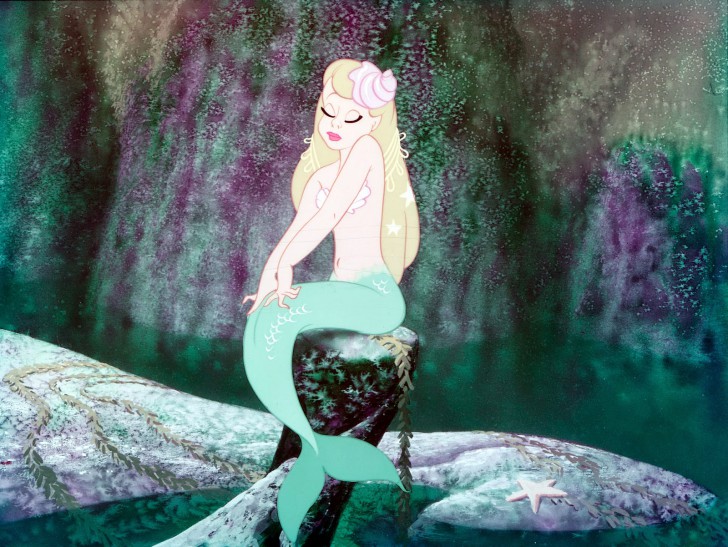 My mom gave me the Disney virus, I had lots of Disney tapes whan I was a child, I watched it all the time. Especially The Sleeping Beauty, who is still my favorite (althought I must admit I find Princess Aurora pretty dumb now....
I have also been fascinated by Alice in Wonderland for a long time : especially the part where she's lost , and sees a cage-shaped bird swallows a smaller one. This image gave me the early idea that, you can imagine anything.
I realize that I grew up trying to capture some of that magic I found in my favorite Disney cartoons (not all of them...) .. I have my Mrs Potts Teaset , my pins (I told you about it here), pretty books…
And on the internet I collect a lot of images, like (here concept arts, screencaps) I have a whole Pinterest board of it.
My latest find : the "original production cels" (it's amazing "it's painted celluloïds from movies"). It has a much better quality for printing. It's been a while since I've tried to buy some, but I couldn't find it, It will do the job perfectly.
You can click on pictures to get the HD files ^^