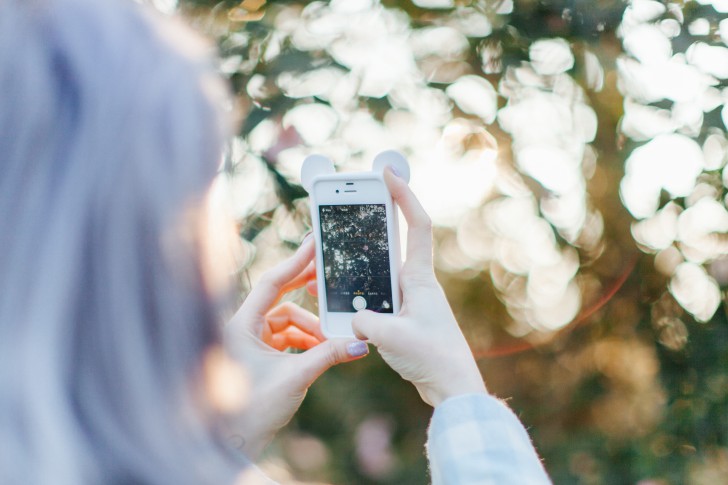 Hull & rsquo; iphone bought in Japan
The arrival on the apple market watch me not reflect poorly : I found it very intrusive to have this little camera always screwed wrist. And as to the arrival of each new gadget Apple I said : "moi, never ", before realizing that, big enough pocket fault in my little summer outfits, I often wandered with my phone in hand. Ouch !
J & rsquo; had been quite touched by the little short "I forgot my phone" which was shared by almost all my friends on Facebook two years ago, and see that I & rsquo; was still addicted to the beast m & rsquo; has a small blow behind the head.
I believe that the only consequence of this video on my phone was compared to its eradication in the bedroom : I put the night to load into my living room and I didn & rsquo; use it more before m & rsquo; to sleep or in the morning when I woke up. When I tell that I am always asked with wide eyes "but how do you do to get you out of bed ?" and I answer that I am maliciously just bought me an alarm clock.
During my vacation, I forced myself not to check my mail and go a minimum on social networks (outside of & rsquo; since instagram post pretty pictures is one of my holiday pleasures). And it doesn & rsquo; has not been without difficulties (yes I know, we don & rsquo; no easy lives :D).
For mails I m & rsquo; am very out, after working for years alone, j & rsquo; now have a strong team who works with me on Un Beau Jour and I can let the s & rsquo; deal without me eyes closed. And it doesn & rsquo; no price. Being on his own makes disconnection to emails very difficult because we are afraid to miss a contract, I am delighted to no longer feel distressed by it.
In social networks it was a different story, I found that I consulted frantically sometimes without realizing it : where I was supposed to just post pictures on my instagram I rechargeais constantly flows, ditto for twitter and facebook. That & rsquo; is that & rsquo; there could be so important that I could not miss ABSOLUTELY ? Rien…
I've realized that I had just lost the habit to pause. As soon as I n & rsquo; have nothing special to do, My instinct is to turn to in my phone & rsquo; d & rsquo hope, find a short entertainment. J & rsquo; have lost the & rsquo; m used to & rsquo; bored, leaving my thoughts or intensely think about what I might do to take care : read, draw, go for a walk, or do n & rsquo; any totally disconnected manual activity.
I am this little caricature of the modern world that panic when the battery drops below 30% without possibility of immediate loading, who released his phone to check Twitter when I am surrounded by friends, who can not eat a nice meal in a restaurant without the & rsquo; be photographed from every angle (read this article on instagram he is amazing). I find myself RI-DI-CULE.
And then I followed with 5 days of total disconnection in a small magical world. I felt so good that I & rsquo; have decided to fix myself some new rules : Phone evening tidy, if I m & rsquo; n & rsquo bored I; have that & rsquo; drawing, since the time I say I'm going m & rsquo; put it does not hurt me. Phone in the bag when I'm with friends (unless everyone dives in). J & rsquo; took off notifications on twitter, facebook and instagram and I begin to decrease the frequency of consultation.
I want to re-learn how to do anything but unsheathe my phone when I m & rsquo; bored would do 5 secondes.
J & rsquo; & rsquo have the, impression of having quit smoking, someone & rsquo; have a patch ?