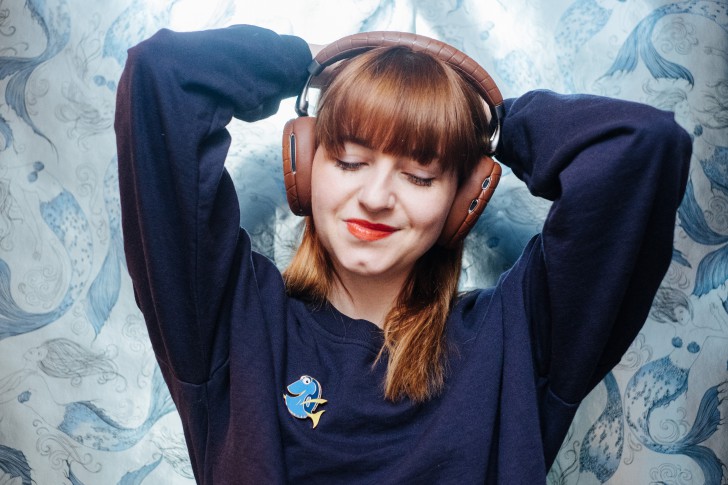 I do not often speak of technology here while I love it (Finally if I had a little done here). May be because it assumes often stupid that technology does not concern women. Ahem. Bref.
I have a friend who bump in parrot, and it had me test their headphones zik, When it first came out (there are 4 ans je crois). I remember, I was in the street and I had found it crazy : suddenly all the noises around me had almost disappeared, and could mount and lower the sound, change song from the end of fingers tapping the helmet as if by magic.
It made me a little the same effect as the first time I've had an iphone in the hands : I didn't even touch because I had decided that it was crap, and when I zoomed in on an image from the tip of the fingers I was conquered. These little moments where I suddenly had the feeling to be propelled in the future unless the environment around me has changed.
But I digress. The 3rd version of the zik helmet is exit end 2015 and it has become my new best friend.
Do you see, I'm sometimes a bit anti-social : Sometimes I hate to hear people around me and I feel a huge need to isolate myself. Voilà 2 years that I walk with a box of earplugs in my bag to be quiet in all circumstances. Yes I am there :D
What headphones and the possibility that it offers almost remove all the noises around you when you turn it on its ear is therefore a blessing. When I work at home and that my rotten guardian (which is not an unbearable goalkeeper in his building) chatter under my windows, finish of pester like a little old me, I put my headphones on my ears. All in transport, in the street, or to ignore the incessant work in my building.
In the street I have the impression of being Tom Cruise in Minority Report when I put my music in pause or just turn it up by tapping the right headset ear. I almost have the impression that it is magical.
Elsewhere in whenever I put it on someone's head for him to test (I swear I me sis transformed into genuine VRP of this helmet), I see my victim open big eyes amazed.
Only small black dots : the white noise that sends the headphones sometimes makes feel me a little strange, and takes much too quickly taste the pleasure of being in cotton.