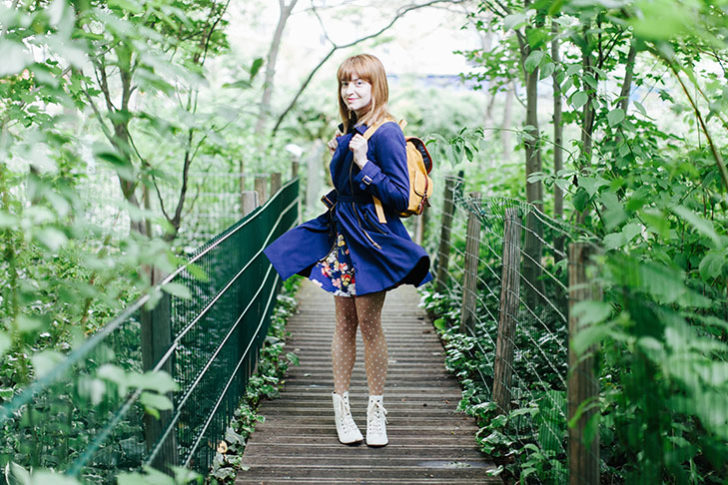 When I arrived in Paris the first year (in 2001, pfiouuu) I had a lightning strike in the subway, a young woman on the wharf, which was wearing gorgeous boots. I remember not having left them eyes until I lose the sight in the train of.
I was far too shy to ask her where she had purchased, with their small look retro I thought that she had bought in a thrift store and that I will never see them anywhere.
Until I fall nose-to-nose with them in the window of Garrice rue Saint Antoine near the small street where is nested my maid's room. I stuck my face to the window and I saw the price. It was far from what a student could afford.
So I put a bit of slot side, missed my birthday and Christmas, praying that they are always there and ended after all it. And I had my dream boots. I showed in one of the first posts from this blog…
It was boots Chie Mihara, they have not budged since and I have kept an unconditional love for the brand. Released this year a collection of shoes for brides absolutely divine, I totally cracked on those white boots that are very marry Poppins, majorette, Figure skater.
I the j'adooooore !