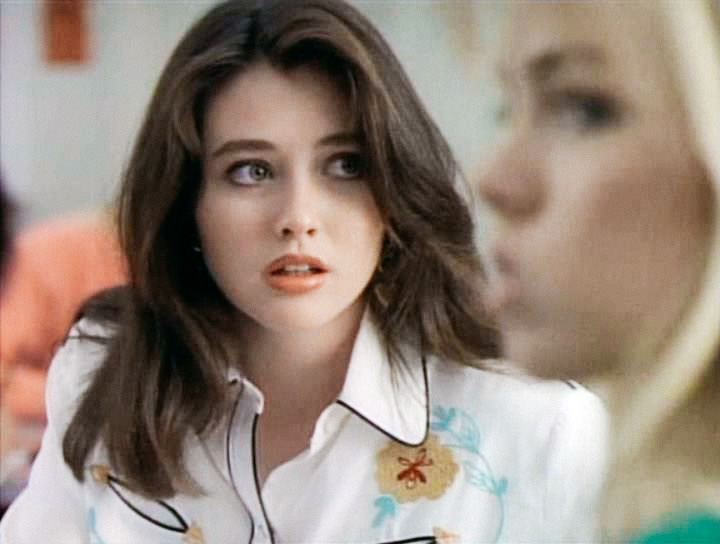 If you were a teenager in 93 when Beverly Hills was announced on TF1, you remember this little phrase necessarily, pronounced in chorus by Brandon and Brenda in the trailer we've seen a thousand times (at the time personal, I had 11 years old).
The series returns to loop for a while AB1, they pass the 10 seasons when they finished, hop they start at zero.
And the driver "Class of Beverly Hills" is a gem (même si on n'y voit ni Dylan ni le Peach Pit). First, because the photo is special, the images are really beautiful, far more than in any other episode of the series. And this is where all the characters (outside Dylan McKay) are presented, with their 90's more looks you die.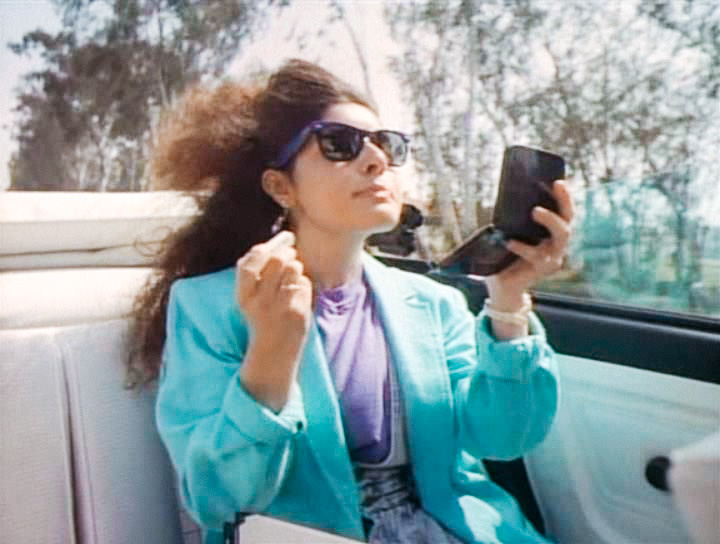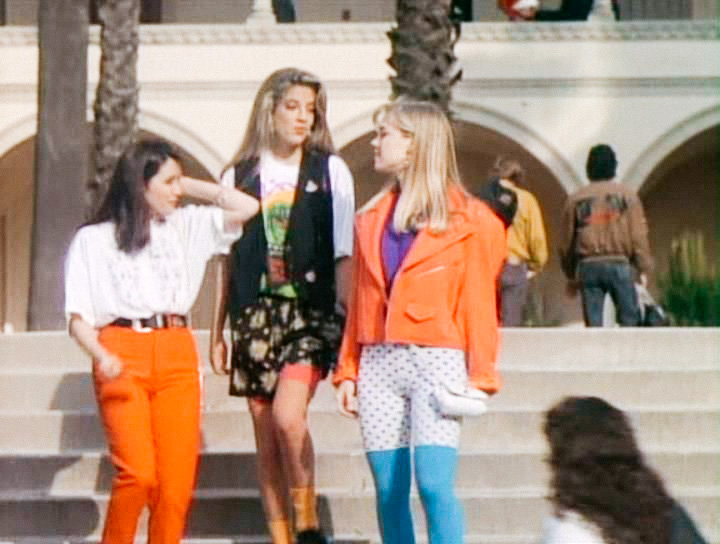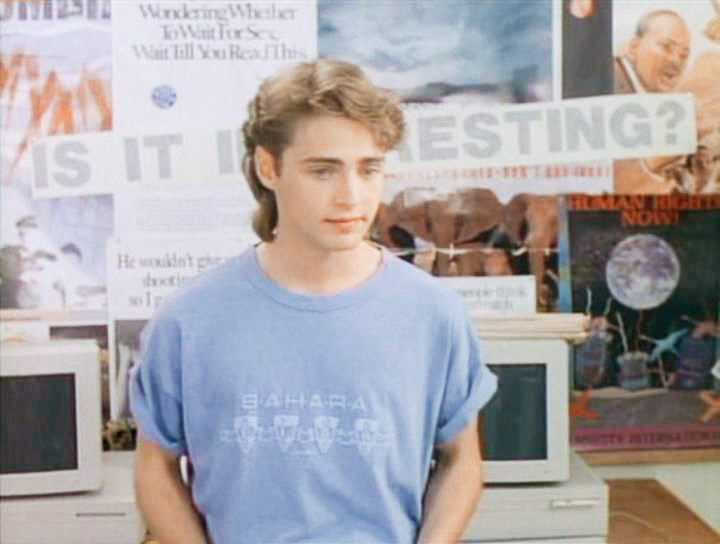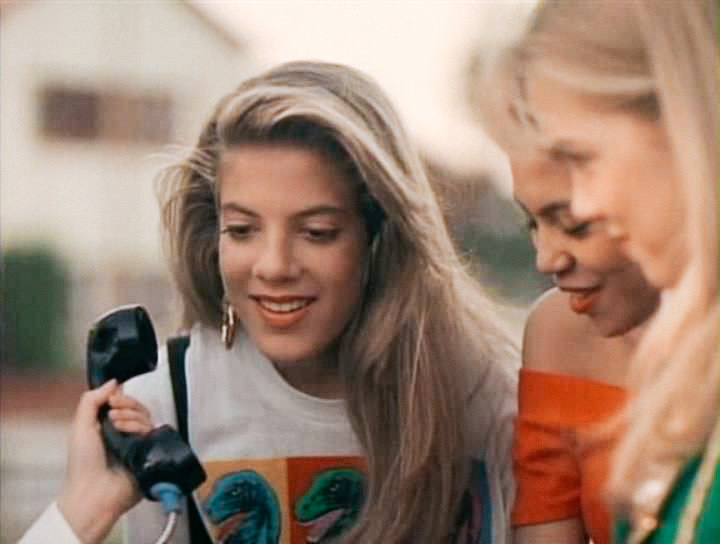 Everyone has a little youthful air that is not found afterwards : Donna is cute & Brandon has the mullet.
It makes me something to see these episodes on Sunday when I decided to do nothing in my sofa. They really marked my adolescence : the outfits we were trying to reproduce (long flowered skirt with boots, Unlikely cyclists, T-shirt dresses) while fashion was different for us and the songs we are hearing that there was nowhere.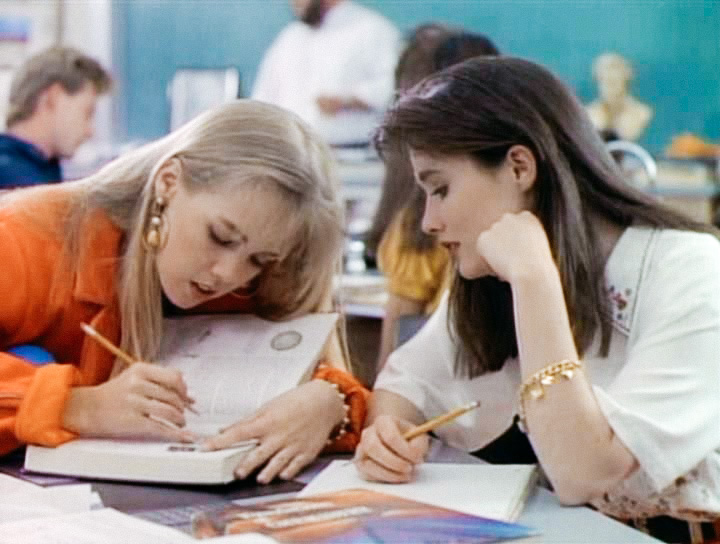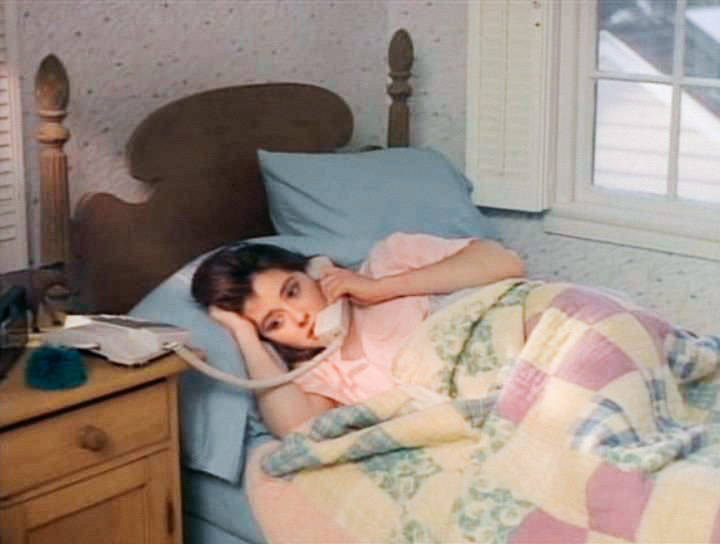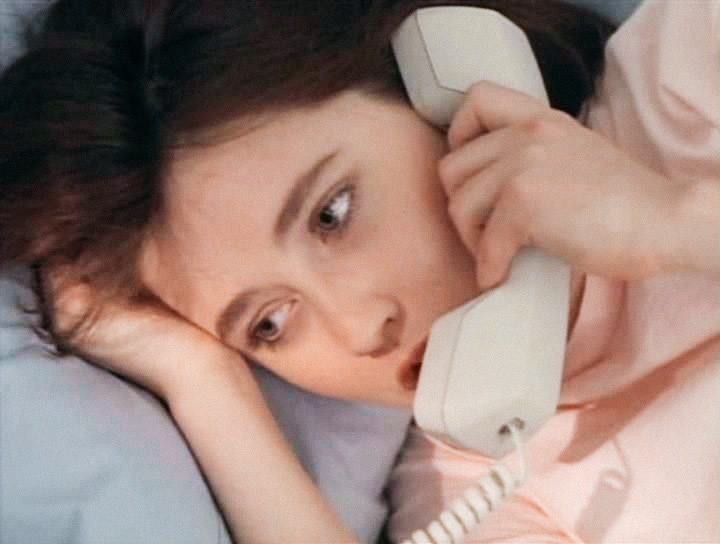 Episodes also, I started my diary after the episode where Brenda finds that of a young Hippie.
But I think what surprises me most today is the relationship between the characters. So, Today looking back I realize that this is terribly badly written. But all the same, I remember that for me, IT was adult relationships.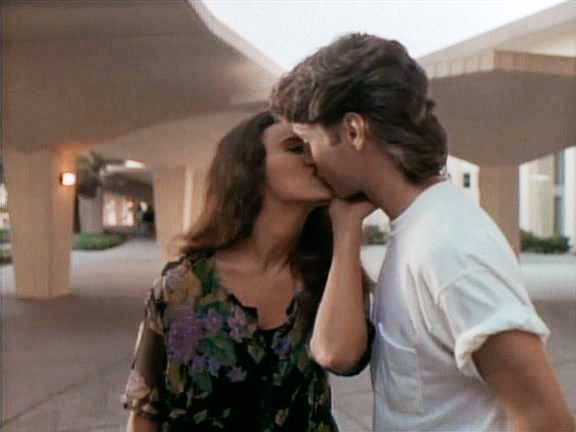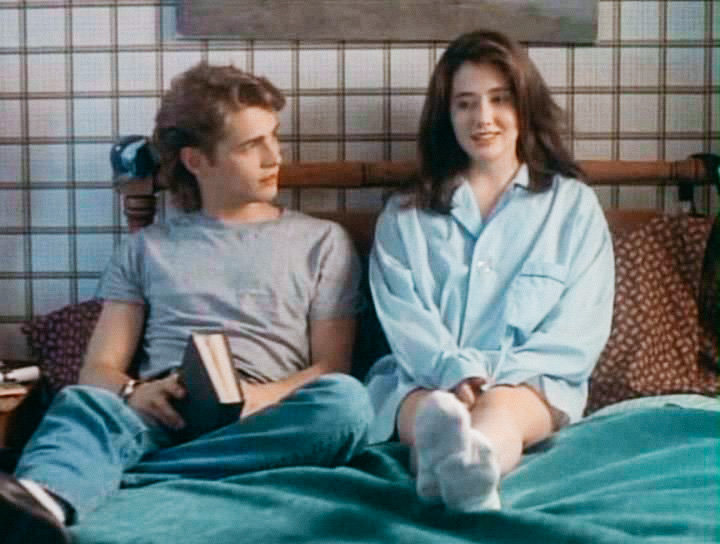 They all speak hyper evil, behave like assholes, Kelly is super capricious, Brandon father morality (with his parents is the combo), Donna stupid as possible. I do not remember be realized when I was a teenager, these people were my models !
Today I realize that I have been able to surround myself with people who never had these models in life, and that healthy human relationships, but sometimes brings me incredible stories you would think straight out of Beverly Hills. I hope that our taps you no scandals to Kelly Taylor around you.