I don't organize contests offently (let's be honest it is not easy to manage, Most of you are super adorable and fair play, some other aren't). But when I have an idea that pleases me I cannot resist, today the planets are aligned, I have you prepared a Christmas contest : Christmas In Wonderland.
I have many collections, I buy everything I really find attractive from stories I like : Alice in Wonderland, Harry Potter and all Disney movies from my childhood. And I have a few adorable things twice.
For exemple, I recently bought that Alice in Wonderland book illustrated by Anna Bond before it is out of stock (if you do not really want to miss there's a few left at Amazon), and I bought two of them, so I can offer it to win.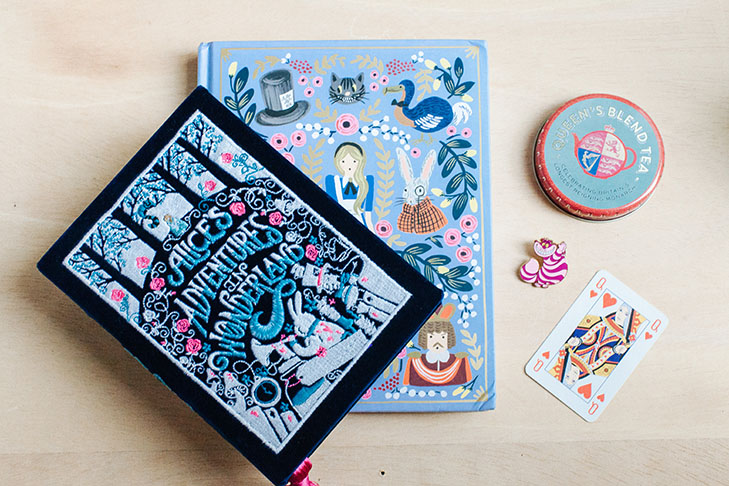 And I decided to also save you many small things I find beautiful from the world of Alice : objects I have several copies and a gift that was offered by a brand.
It's on my instagram account, today I offer you a pin sfrom the Cast Members Lanyard Refresh serie 2013, then there will be other pretty things : an embroidered pouch hand offered by Central Library, a tea box "Queen's blend" from Fortnum & Mason, and finally the Alice's in Wonderland book.
Good luck !