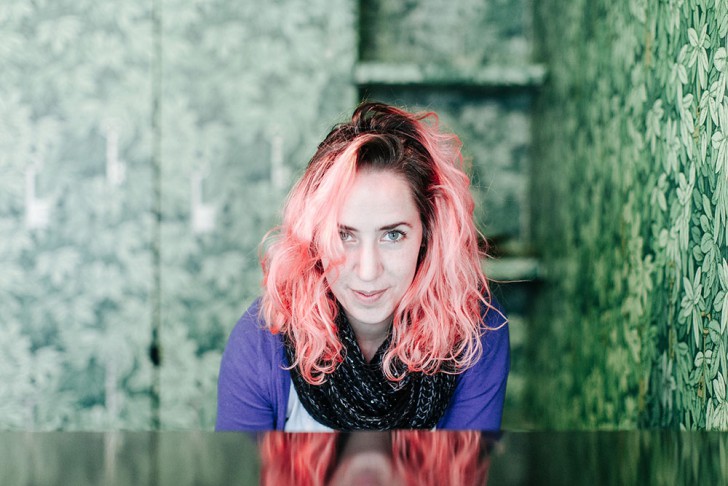 Here is a small moment that I want to tell you a bit more of people who surround me. We are all more or less influenced or inspired by our entourage, our homies, our friends, their ideas, their projects, their desires.
Personally, I think that gives me the courage to always move forward in my projects these 5 recent years is very linked to this. I think having unconsciously excluded a little all those who had a negative influence on my life to concentrate on full project friends, incentive, good advice and support in any kind. And Chloe is part.
The first time I've crossed him it was there 9 ans je crois (impossible to be safe). It was the beginning of my blog, I hung around a lot in the evenings Lambert where I had met lots of cool people. One of them had been robbing at Christmas and a collection was organized for a little cheer him. This is Chloe who lead it to the bar, It is the first time that it is views.
I believe that what strikes the first time that you see, well before to say that wow she is great suuuuper, It is her huge smile, a true smile with eyes that pucker and everything. And, She sees always the glass half full then this smile is always present.
I don't know how, thread needle and in the evenings they ended to see quite often. Without having ever been hyper close (I have a crazy to be close to people I have a huge shell full of pics), It is not bad owes these 5 in recent years I have followed with great admiration his career as an entrepreneur and it is this which I wanted to speak to you today.
Chloe was beginning to get bored in his work and decided to jump into the deep end without armbands amount box, The room : a room escape on the theme of Alice in Wonderland country (to test, vraiment, the atmosphere is super nice) which I have already a little talked about here with puzzles that they had imagined together.
I asked lots of questions so that it tells you this course exciting and strewn with pitfalls that she followed as a leader in bypassing obstacles with philosophy. It is super inspiring, If the idea of you run only one day you taps, you will find full of great advice and full of anecdotes of moments of loose because that is all there to get there, person fails from one day to the next day like that !
She told me I quote "a clear and concise manner for not too drunk your readers". And I confirm, I have nothing to cut ;)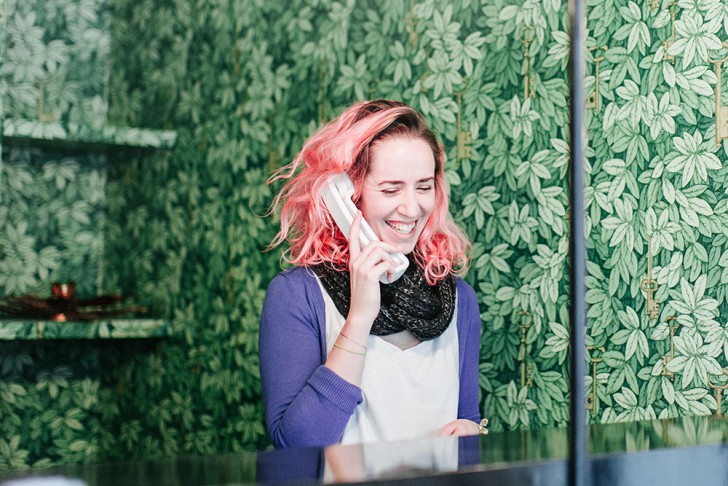 The preliminary draft



– When have you decided that you wanted to work for you ?
Boredom in my previous job. I felt like I had a little all experienced to my mail. I was expecting answers on potential projects that had to assign me in my field and finally it has not been in times. I then told myself that it was time to move on to something else. And saw that I still had a few had wanted to mount a box myself, I thought it was battery the right time.
---


– Have you tried a project that you would for a long time ?
Oui. Too long. I had the chance to have the status of intermittent du spectacle. So I had 8 months of guaranteed wage and therefore 8 month of free time to find my way. I've worked on quite a few topics of boxes which some pretty wacky before decide me for the room escape.


– Has it been a period difficult or interesting or both ?
Both.
On paper, This thrills everyone : 8 months of handsomely paid vacation.
But it was a pretty horrible period when there is no used to impose work days. I had always been self-employed, with accountable to my superiors, work schedules, a desk, colleagues… These are conditions that make it very easy to work, at least for me.
When I found my home, with the possibility to work when I wanted to, I lost all my ways and I started a long period of gland and guilt. The mixture of horror. I was working remotely from home, pajamas. I watched series, I had no goal. In the end, j'ai passé 8 months not to do great thing and grow because I boulottais all day.
It is also a period of solitude. We lose daily contact with colleagues, friends, etc. Social life is also harder since I had nothing to tell about my daily.
But it's a time to know exactly what you want, to explore the various choices that are available to us. It's absolute freedom and it becomes terrorizing.


– How the idea for the piece came ? And how the idea is imposed ?
My boyfriend at the time had made me discover the online room escape. We played much both and on the occasion of a weekend in London, I discovered that this game was life-size and I made him the surprise to book a session. I'm out extremely enthusiastic and I knew immediately that this was what I wanted to start. And especially, I knew it was in my reach.
The creation of the project



– What are the difficulties that you had not anticipated in the creation of the project ?
I had never done that. So each step was potentially a test. The idea is to treat each step quietly. And when one is really locked, do not hesitate to ask. Everywhere. At everyone. I started one box only but I did participate worldwide in this project. And there's nothing really insurmountable. I had trouble finding a local, It took just the patience. Ditto for funds, I had to wipe several refusal before finding an alternative solution.
En fait, for each problem, We must try to understand why it blocks. This is something that I can adjust myself ? If yes then it is necessary to empower themselves. Otherwise, It is necessary to turn to the right person who will do what I'm not able to.


Stories to tell to us on ?
I had contacted several banks to make an appointment and explain my project. A Bank had asked me to send them all of my file before even an appointment. What I had done. The day of the appointment, I arrived at the office of the banker who was a guy of 40 years with a message T-shirt ultra beauf (this is stupid, I can't remember the message). I sit, ready to sell him my project with lots of enthusiasm. He looks at me and told me by pouting that he read the folder but that good, There is nothing included because "This is a trick for the young ca". I got up telling him that it was nothing that I lose my time with him because clearly it would not be the right interlocutor for me :) It has cut the quid. And I am part.
With real estate agents it was a tanned also, the fact that the principle of the room escape, was not yet known in France. So when I explained my project, they were all watching me a little strangely. En plus, to somewhat limit my budget, I was looking for local with a basement : It's cheaper and it lends itself well to this kind of game. So once, while I was explaining to a real estate agent that I wanted to install a closed basement room, He thought I wanted to open some kind of brothel or something in the genre. And he had told me that with a little heard smile. After that, I didn't really want to work with him…
This kind of experience it learns something : We believe in his project to be able to sell it to anyone. J'ai mis 8 months to find a local but these 8 months have allowed me to improve my pitch of pretty crazy way. And when one knows his project on the fingertips, known to meet all objections and that it spoke enthusiastically, It goes alone. That's why should not hesitate to be exercised on any person who train to be confronted with all possible questions and reactions.


– That is what has helped you in the creation of this project : good advice ? Help(s) ? Surprises ?
What helped me ? I took info from anywhere. I spent much time on the site of the pace, I camped at the Chamber of commerce, I took coffee with all the people who had already mounted boxes, etc.
The best advice I received was that of Navo who told me : and the worst it can happen ? Because when you think, nothing really horrible can happen.
Other good advice : advance little by little. Most tasks seem insurmountable, should be suddenly cut into lots of small tasks and make it little by little, quietly.
Assistance ? Bah I drawn it a bit for all the people who surrounded me. You should never be afraid to ask for help, especially in the areas where there are better people than yourself.
The surprises : It is nice to see advance his project so y' has a lot of surprises. As soon as y' has a trick that works, c & rsquo; is a pleasure.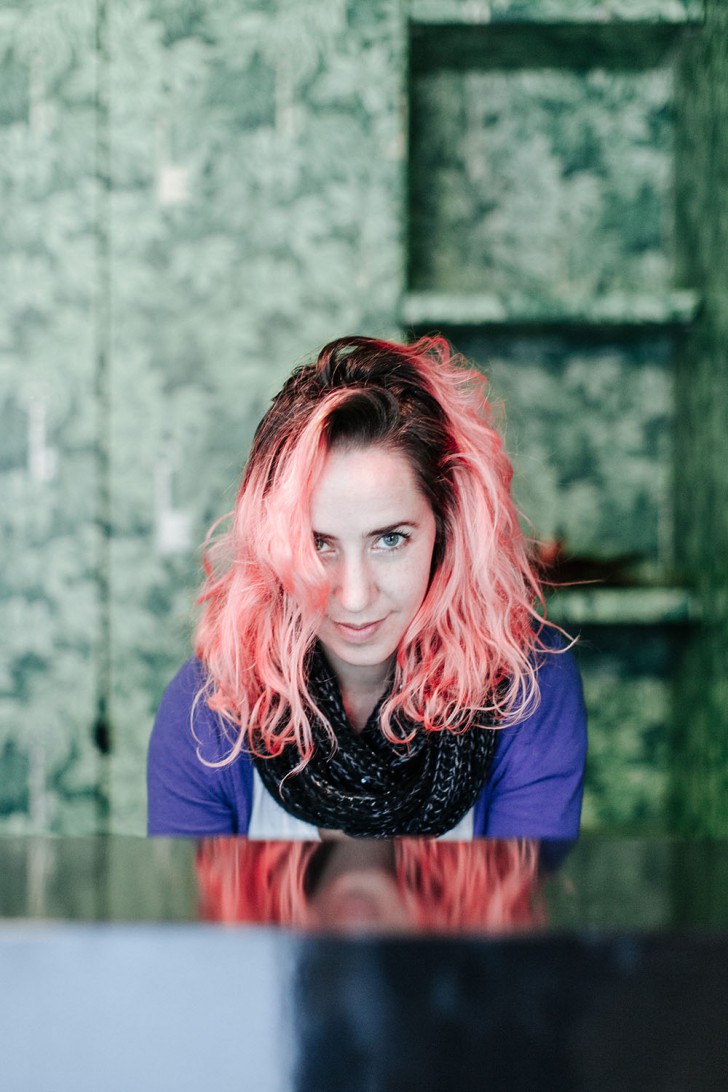 The realization of the project



– The same two questions above but once embodied project ;)
It's funny because it changes a little while once the project is concrete. By this I mean that when I opened to the public, I discovered full of negative sides but I have always considered them things that were part of the contract so they have never really bothered me.
Seen activity, I had to learn management with my 2 employees. And it's super hard ca. When we think about mounting a box, We do not think in this kind of detail (or having to clean the toilets of the local). And suddenly I had to manage all matters of CDD/CDI, girls holiday, their requests on the refund of pass Navigo, etc. I also had to learn to tell them when something went wrong. This is a super interesting part of the job but it is not necessarily innate.


– That is what makes working for oneself ?
C'est génial. And distressing. Because as I earn depend now on my activity and I alone. There is no security. If tomorrow my company no longer works, It is necessary that I handle.
It has changed a lot of things in my life because now I know that I am able to mount a box and rotate. And I have wanted to start me in full other perhaps more ambitious projects.
That it has also changed is that I work 12 hours per day, I have long worked on weekends and that makes 3 years that I did not take vacation. Is one of the sacrifices to make but it is something that I had accepted from the beginning so I won't allow me too to complain. It's part of the job, point.
Compared to my life from before is that I am working thousand times more, I earn much less money, I have a social life a bit chaotic and I think to my box pretty much all the time. But then again, I knew the conditions and so despite everything, I am really very happy with my life today !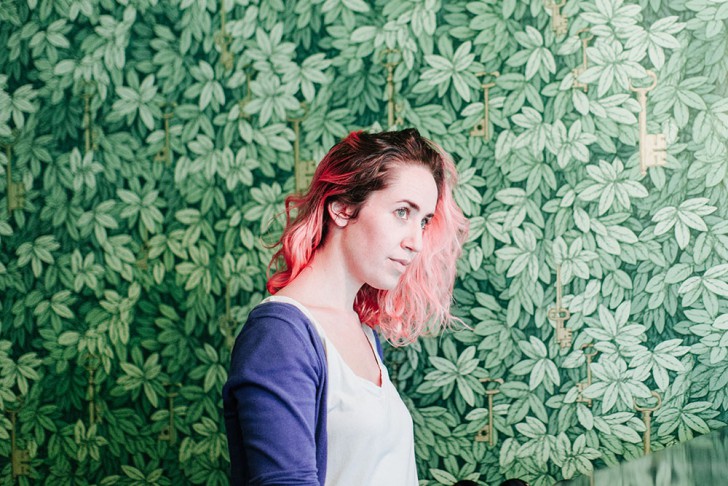 Advice from Chloe



– 3 indispensable advice you would give to someone who wants to start
1) do not be afraid. If this is a trick that you feel, a need to mount its box, then go. But of course in preparing the project. Mount a box that cannot be improvised.
2) never hesitate to ask for help. At your entourage, to professionals. And if people do not want to help you, so ask others. It is not serious to confess do not know do something.
3) be demanding with yourself. And at the time with all the people with whom you will potentially work. This is your project, It is you who know where you want to carry it, Therefore, be sure you and your decisions. And for that, We need to define exactly what you plan for this project.
4) because we need a 4th Council. Do not hesitate to pass to something else if it does not please. But it is a Council that works for all. Entrepreneurship is clearly not suitable for everyone. And it is not serious or shameful to say : j & rsquo; tried, It does not suit me, I move on.


– Online documentations tracks, items that have helped you in the different stages of your project ?
PACE, the site for the creation of venture gold mine.
And go ask questions to the people whom you enjoy projects :)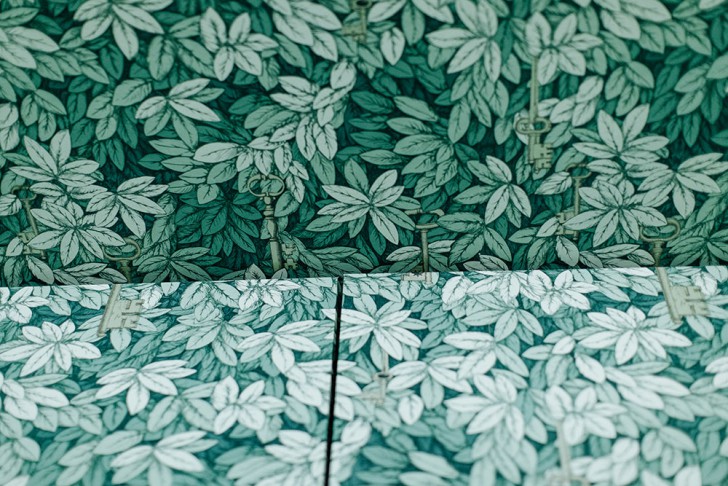 The following…



– What are your next projects ?
Develop the box and work on ancillary projects in connection with the game. I like the idea of earning my living by play people.