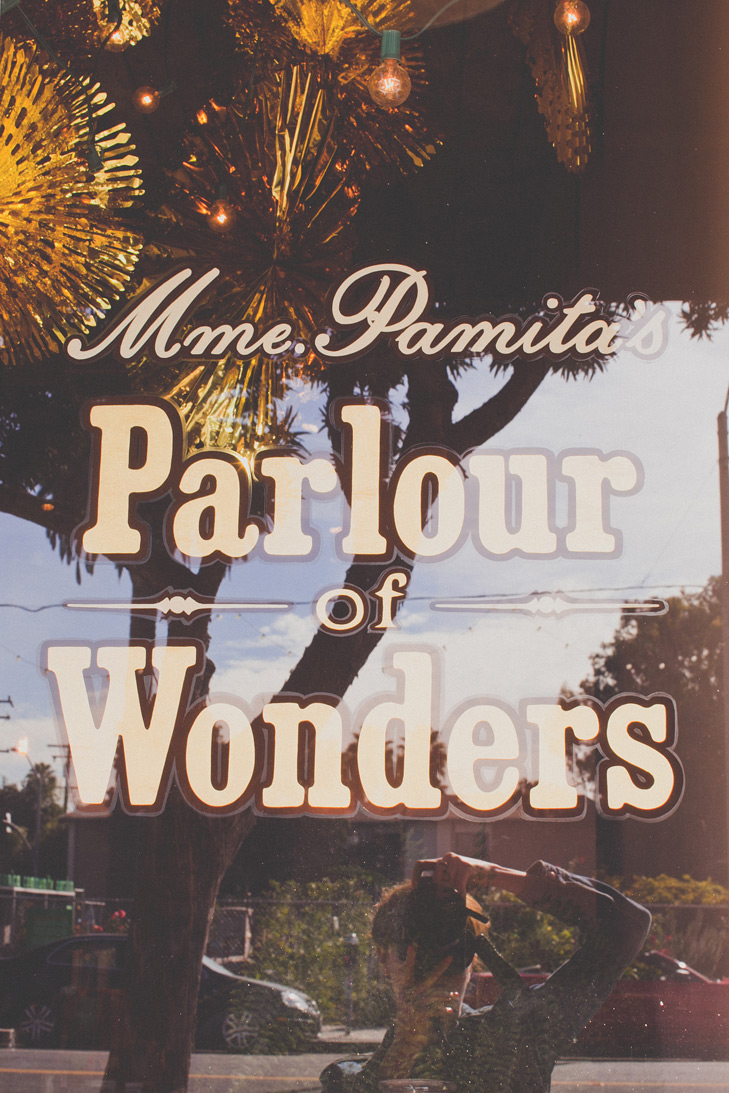 Madame Pamita's Parlour of Wonders 2307 Main StreetSanta Monica, CA 90405
When I went to Santa Monica I came across this lovely shop atypical (the street is not overflowing with good addresses…).
I returned intimidated by the scene but also attracted a lot of small things that made me want : a spell book, greeting tickets, potions and tarot (I could read them when I & rsquo; was a teenager, and yeah).
The shop belongs to Madame Pamita, psychic who is charming and with whom I & rsquo; have a little discussion. She m & rsquo; d & rsquo advised; visit more esoteric store in West Hollywood (Necromance) but time m & rsquo; missed.
Research research I came across This great d & rsquo; Elise Costa which offers a somewhat unusual discovery Los Angeles area. J & rsquo; would have liked to know the & rsquo; existence before the eve of my departure !
But you have been warned !