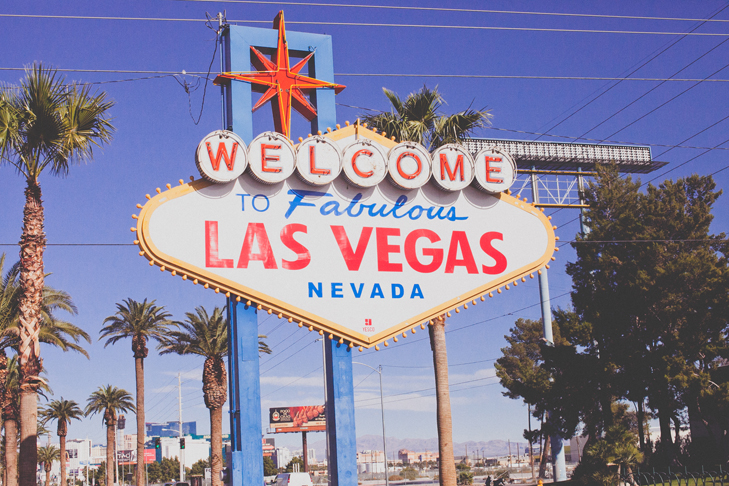 The classic ! To 5100 Las Vegas Boulevard South
This trip to the US was a great moment d & rsquo; immersion in all the American TV culture which has rocked my youth : j in each city & rsquo; d had the feeling & rsquo; being in a movie or series. All French should have this impression d & rsquo; imagine.
J & rsquo; d have seen so & rsquo; cinema Vegas pictures and on TV that I & rsquo; had one idea rather vague : Casino, Friends, Ocean's 11, CSI Las Vegas, Very bad things… It was necessary that I & rsquo; set foot there whether j & rsquo; going to love or hate this city of extremes. J & rsquo; had planned only one day there since I don & rsquo; was not sure d & rsquo; be made for this place : j & rsquo;'m so sorry !
In one day I wanted to do the tour of all the hotels of Las Vegas Boulevard to get an idea of the different moods. C & rsquo; was very short, j & rsquo; have had to zap full : le Flamingo, le Caesar Palace, New York New York et son roller coaster de folie, and many more.
J & rsquo; have had time to : small dej take the best of my life at the Wynn, visit a dozen d & rsquo; hotels, play slot machine, swim spa 1 hour of my hotel, dinner at the 65th floor, play slot machine, m & rsquo; collapse, leaving for Los Angeles. Trèèèèès court.
In fact when we go to a town always say you : will see this restaurant's decor is insane, and this shop is sublime… In Las Vegas's how ALL, there are hundreds of restaurants in the crazy decoration, there waterfalls, giant trees that talk, Champs Elysees at Christmas power 1000 in a hallway, people shouting for joy around tables, waitresses costumes years 30, Diensyland can completely get dressed.
If c & rsquo; re was j & rsquo; pass it 4 Minimum and j & rsquo days, go see the sun circus show. I'd do it again this day of insanity through all hotels, then I would rent a car for a second larger round through the graceland wedding chapel and the Neon Museum (I am very sorry this one). And why not a day road trip to the Grand Canyon.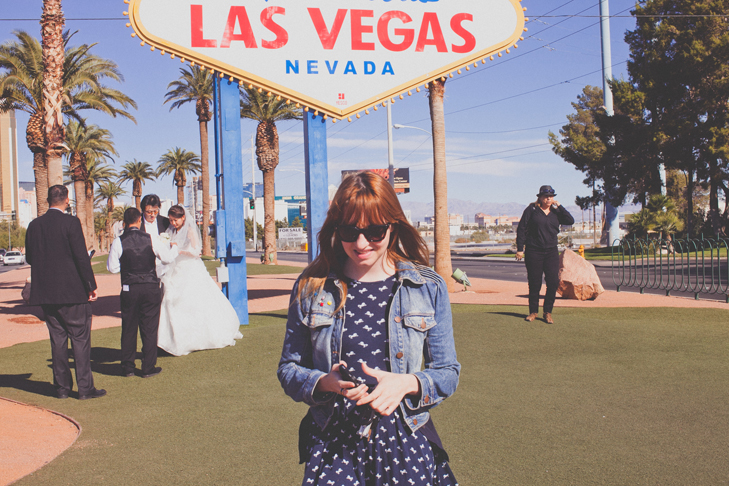 And, one can spend an entire day shopping in Vegas, there are lots of great signs, one can even say that everything a road trip to the US this is the only step shopping trip (topshop, anthropologie, urban outfitters et j'en passe format XXL). But a crazy step, vraiment… J & rsquo; was a little frustrated not really able m & rsquo; stopping to try on dresses with rhinestone :)
Besides the luxury hotels are hyper affordable (their goal is that you spend the & rsquo; money in their casino more than you pay an expensive room). I stayed in "The Hotel" Mandalay Bay which was very chic, but again I & rsquo; go to Wynn that I & rsquo; have found sublime (almost magical yes yes) and offers during breakfast buffet craziest and delicious that I & rsquo;'ve seen in my life (photos of wynn are the first of & rsquo; Article).
For a city I thought hate c & rsquo; was a nice surprise ! I am rather charmed by the cute little places and cozy, but the excesses of Vegas m & rsquo; put on the ass j & rsquo; loved.