Hop hop hop, This is my little report of Amsterdam. We spent a few days there so I think we've only seen a tiny bit of the city. We wanted to take our time, and especially not to run everywhere, We wanted to be able to sleep a little in the morning, chill at the hotel (who invited us by the way) and especially walking in the street without seeking anything in particular. Just a nice week end.
I had prepared my stay exactly as London the last time : addresses found on blogs, instagram, friends advices I pin on mapstr. Optimized routes on Citymapper. And a few trips with uber to go to the train station. The weekend in europe (where I can I use my french datas) superwoman with her phone.
I put lots of tested and untested addresses at the end of the article and now it's time for the tour guide.
The city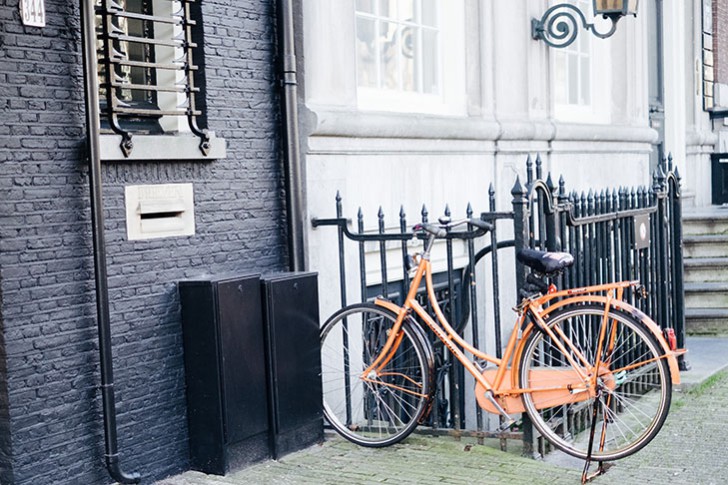 So, quite frankly this is one of the most beautiful cities that I have visited. People had warned me, and even yelled "What ?! YOU, you've never been to Amsterdam ?!? But you're gonna LOVE it !". And I loved it, I 've been ecstatic at every street corner.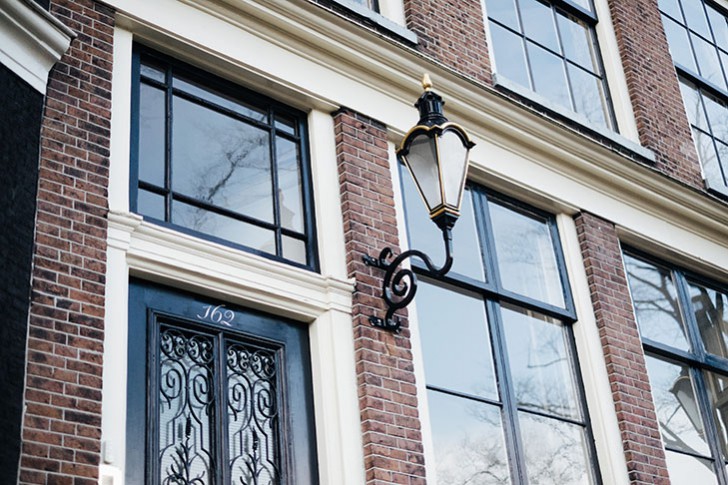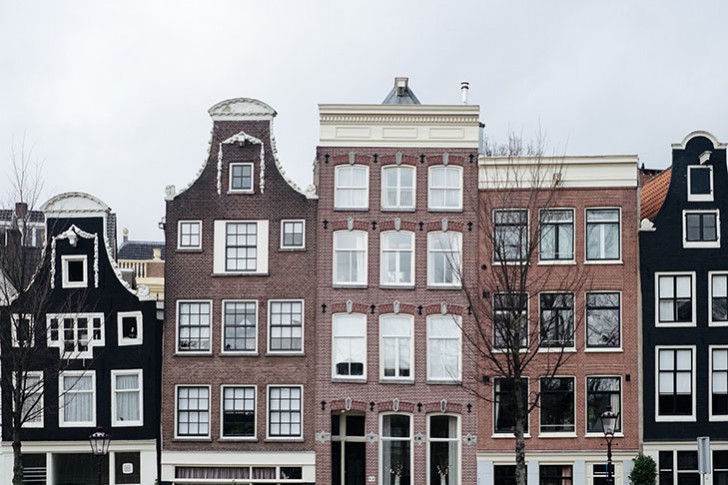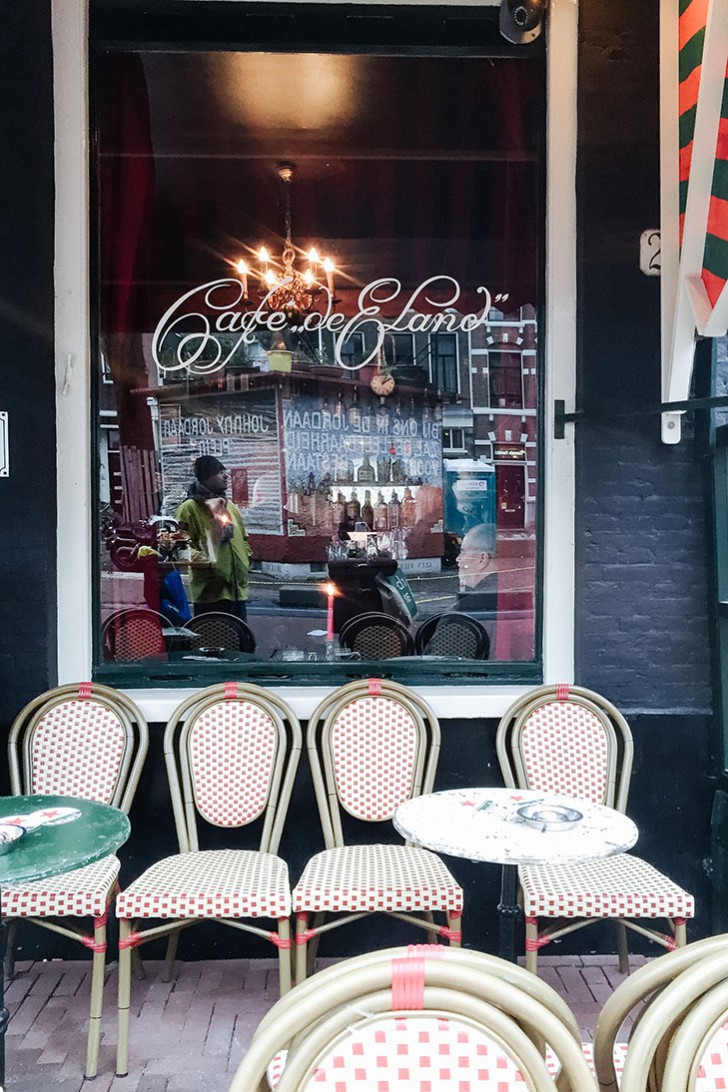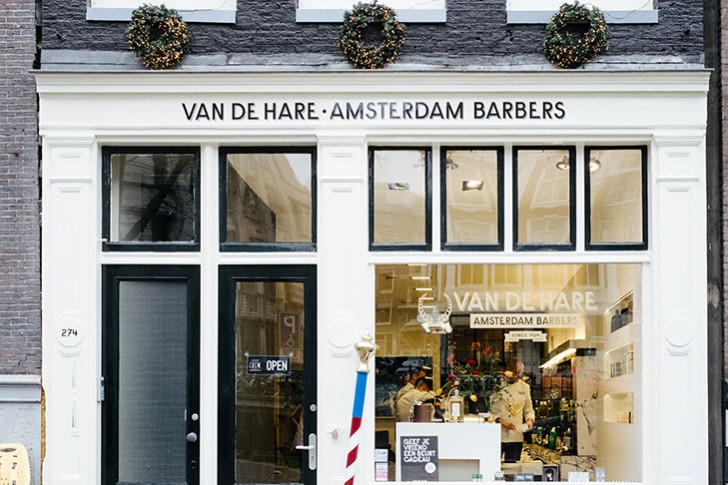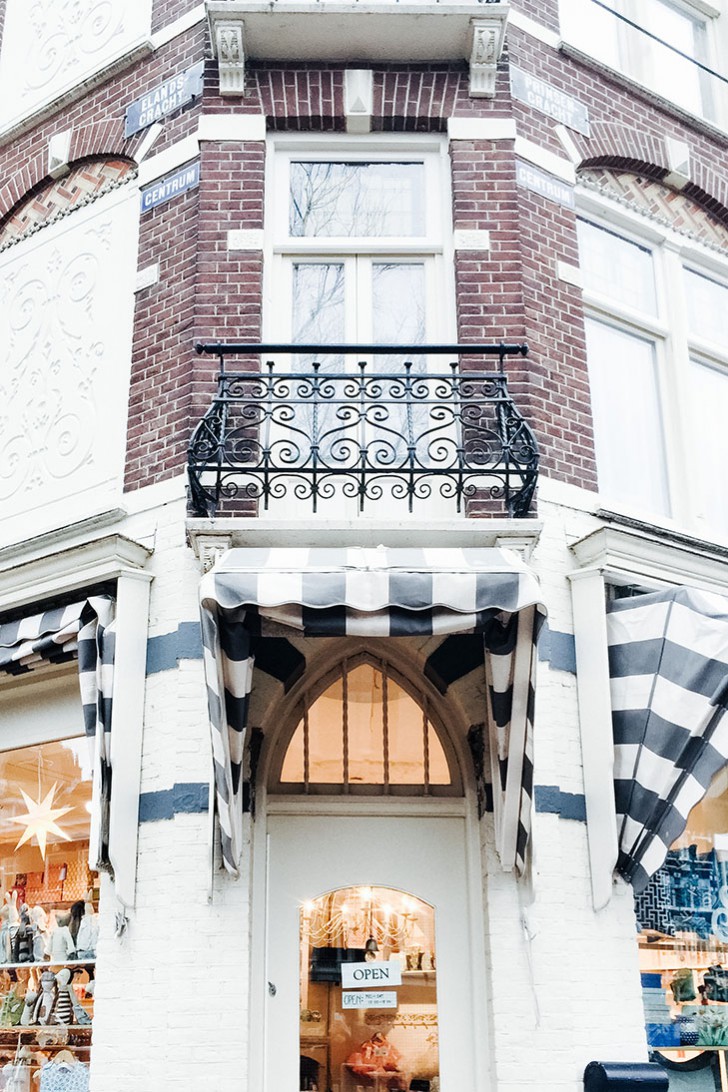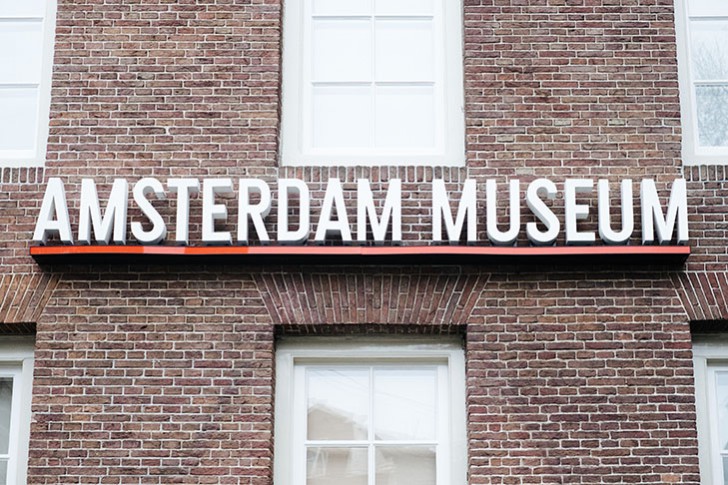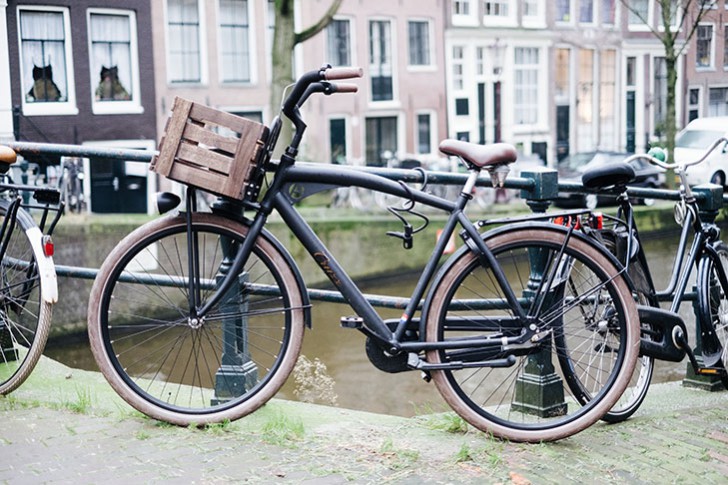 Something that really hit me there, is the perfection of the lighting : all shops, cafés, bars, all have a perfect lighting, guinguettes garlands, candles. MY DREAM ! This is something that really matters to me and makes me love one place rather than another. It was kind of the standard in Amsterdam. There were even chandeliers hung above the canal sometimes (a festival of lights) It was really sublime at nightfall.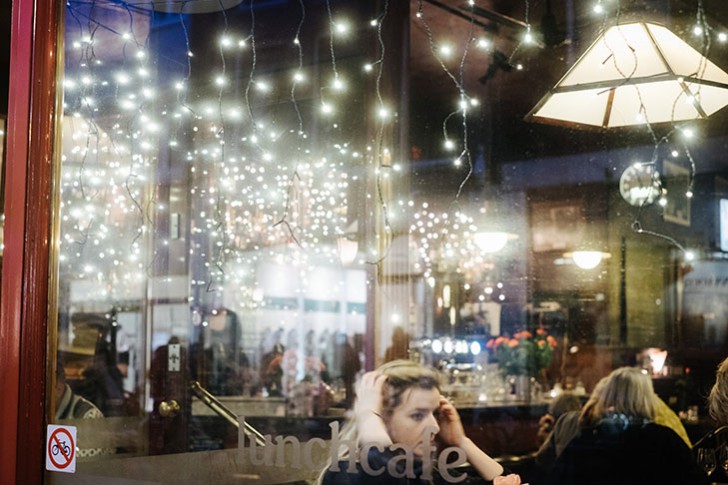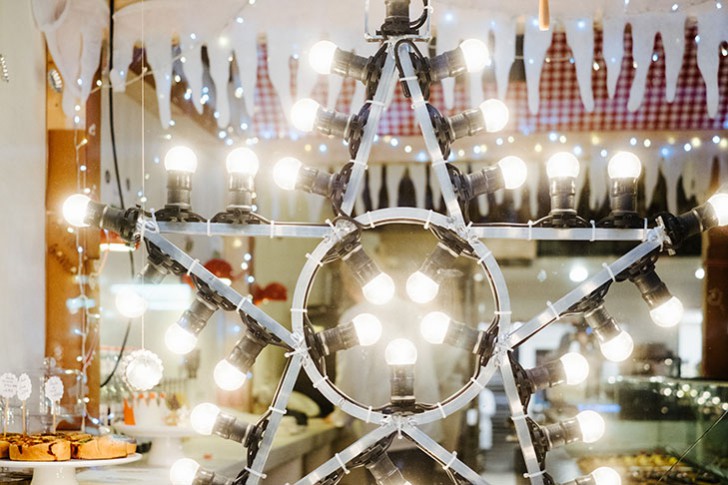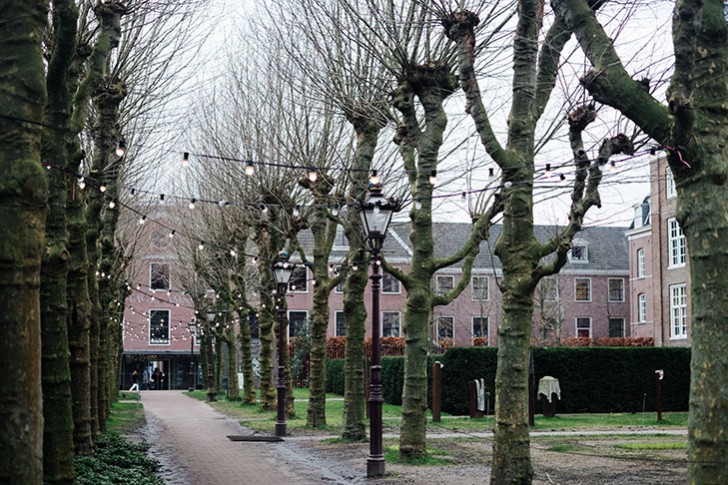 I even ended up out loud say passing the umpteenth adorable storefront with a cute hung blue bike, bricks, a pretty wreath and flowers "Good enough now Amsterdam you make too, We understood that you were the most beautiful !"
.
Grachtengordel

When I told you that it flew over the city, is that in fact was almost ballad from the West channels : Grachtengordel and Jordaan where I had spotted most of the addresses that were of interest to me.
They first scoured the shopping district Nine streets and Haarlemmerdijk, with all its lovely shops, cafés, cute fruit juice bars. Everything is a little industrial chic style, retro Romantico. I spent an hour in a store of old bathtubs to dream.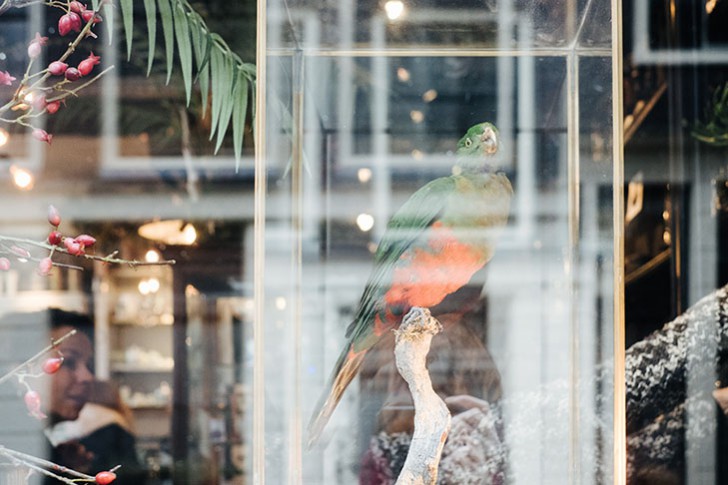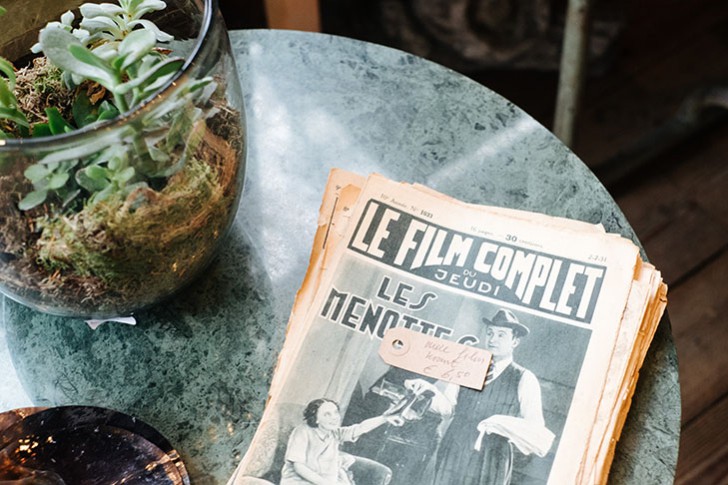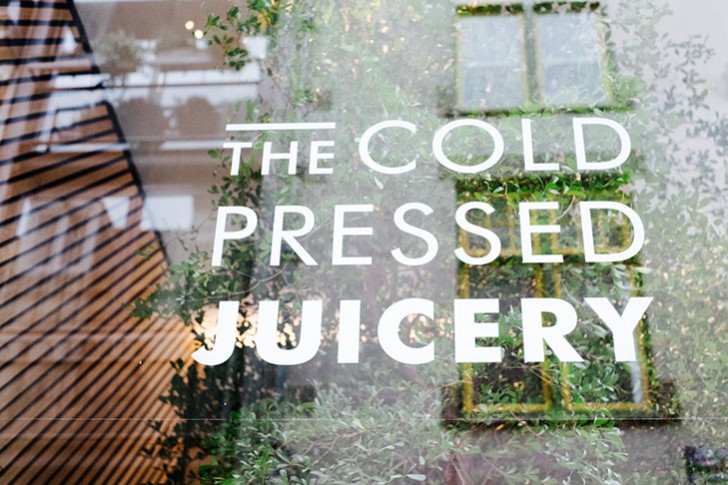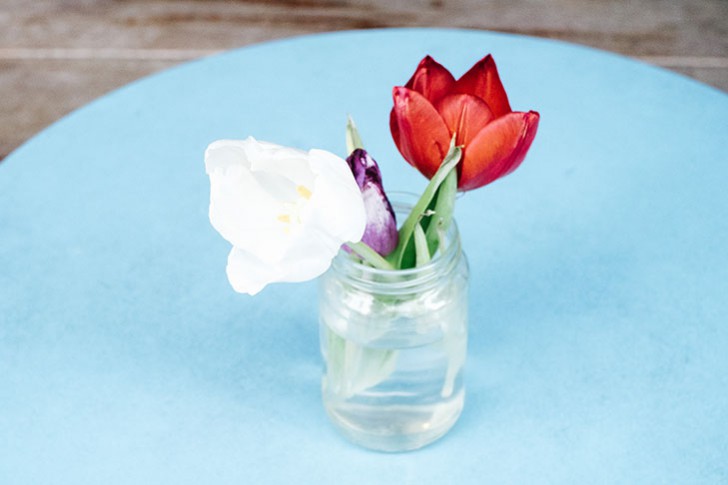 We really took our time. I won't give you all the addresses were visited because it is a small series of street that you can't miss ;)
.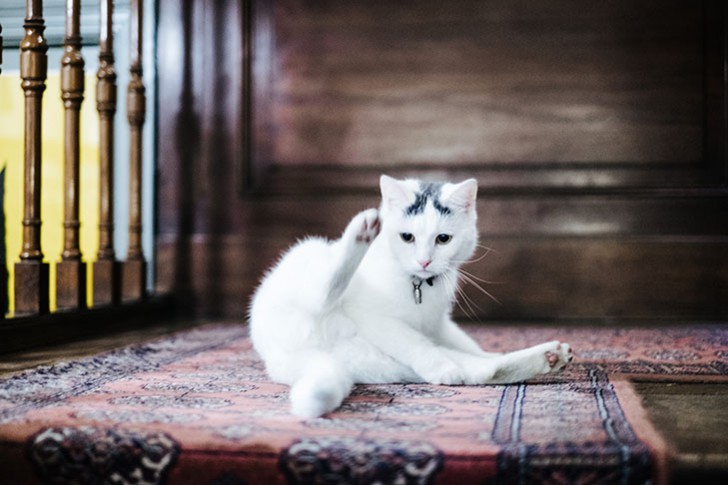 Elvis the re - sta Museum
CA is a touristy thing that I really want to do it because it looked super funny. Katten Kabinet is a museum with a large collection of works of art or from pop culture representing cats. And in the Museum there are cats, which is the fart of course because they are cats. It was quite unusual as experience.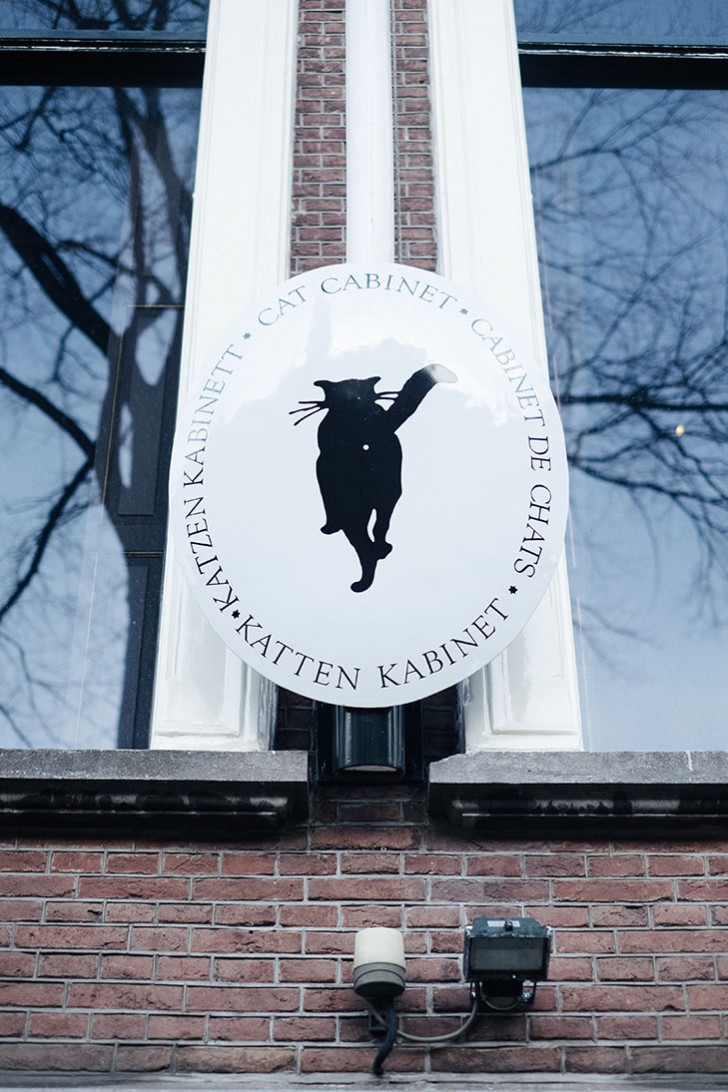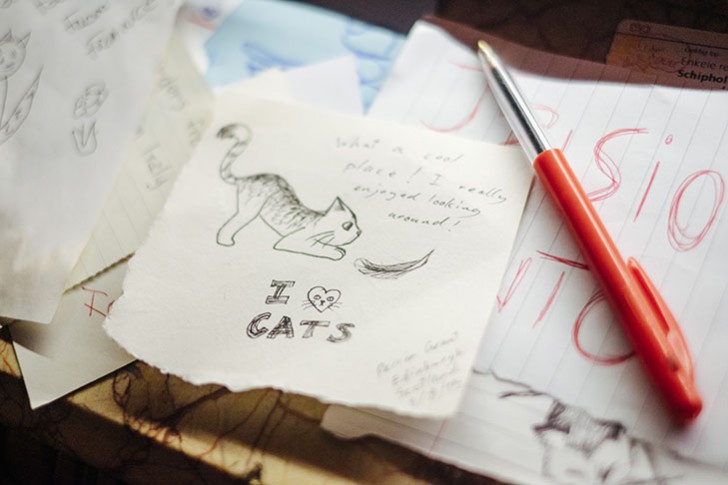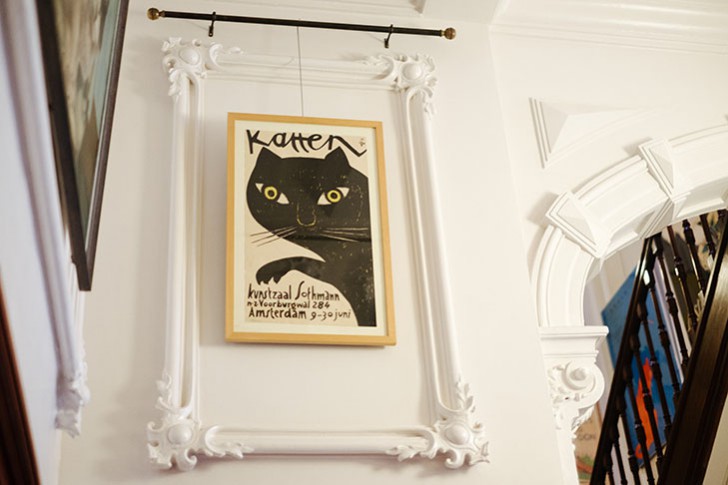 It was really fun. After must not either, It is fast enough the round.
.
De Hortus Botanicus Amsterdam
(see website)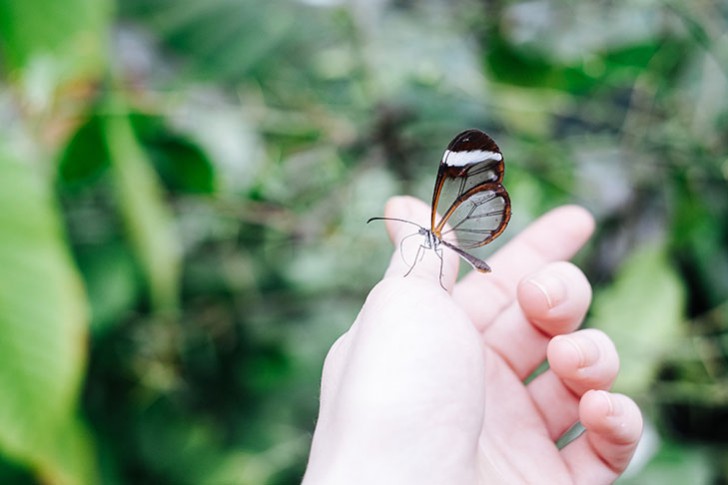 ♥︎ Gretaoto ♥︎
I never miss a botanical garden when I get the chance. Good here I admit I would have loved going to Keukenhof the large garden of tulips from the Netherlands, but on a weekend it was short. And the Botanical Garden of Amsterdam was great OWL. There was a super greenhouse at Butterfly with sublime gretaoto (transparent butterflies). It was a super nice ballad, and then as he peeled his mother ca us was well heated.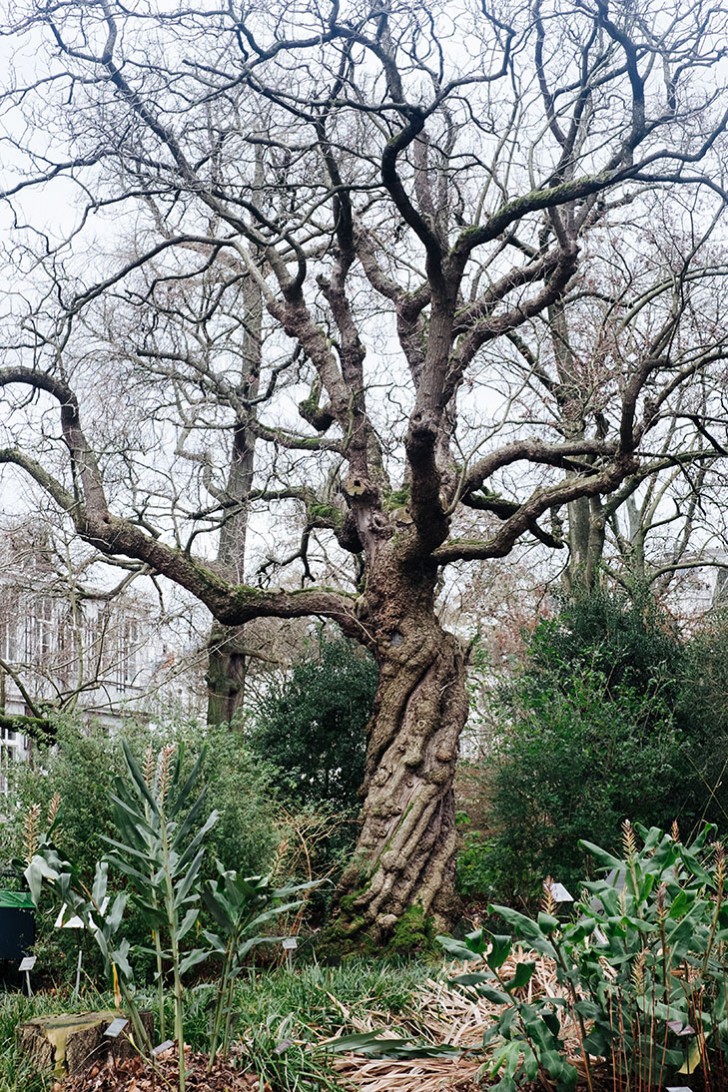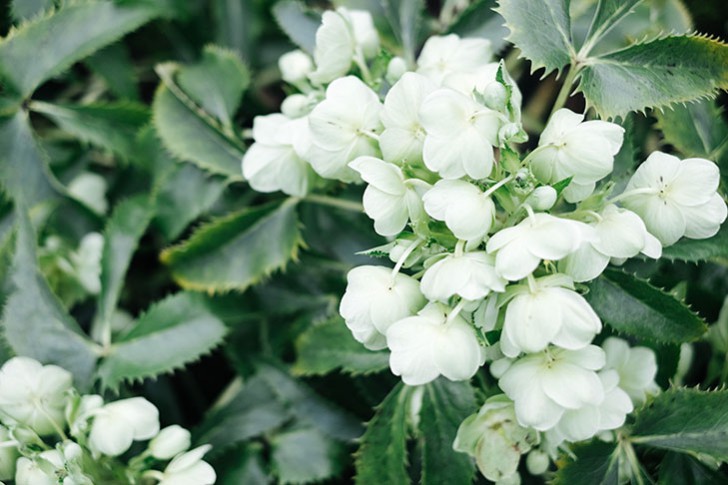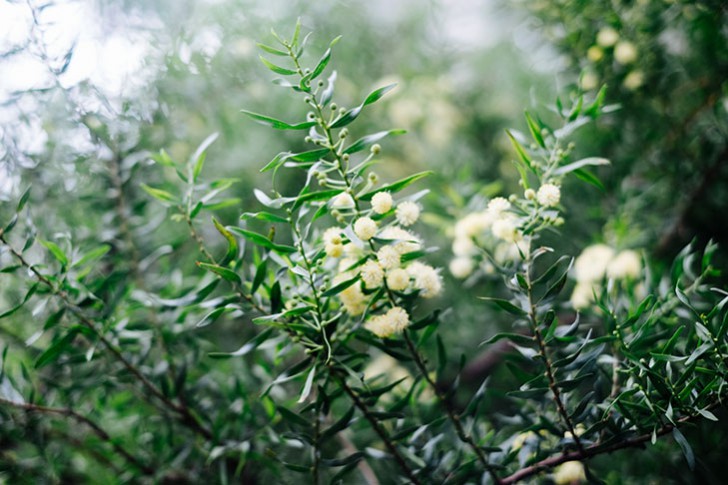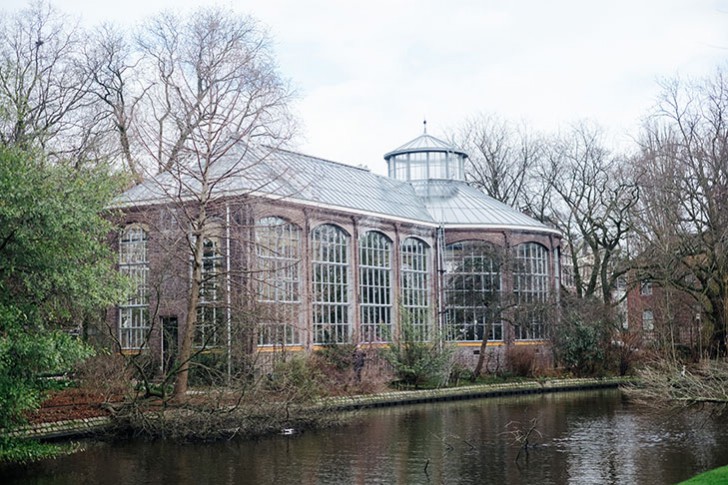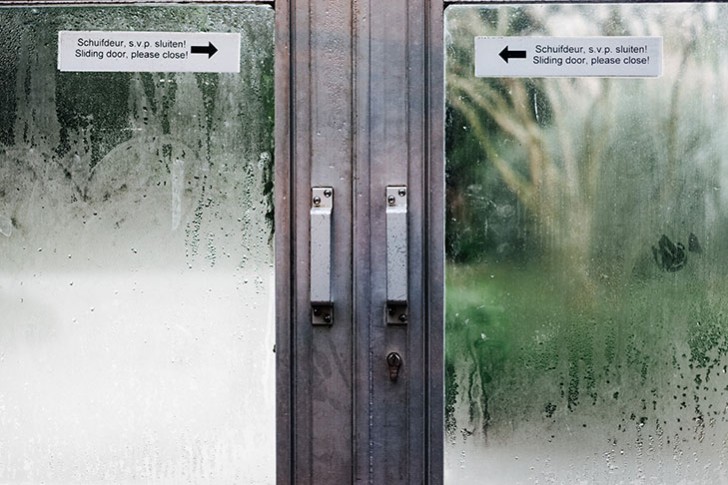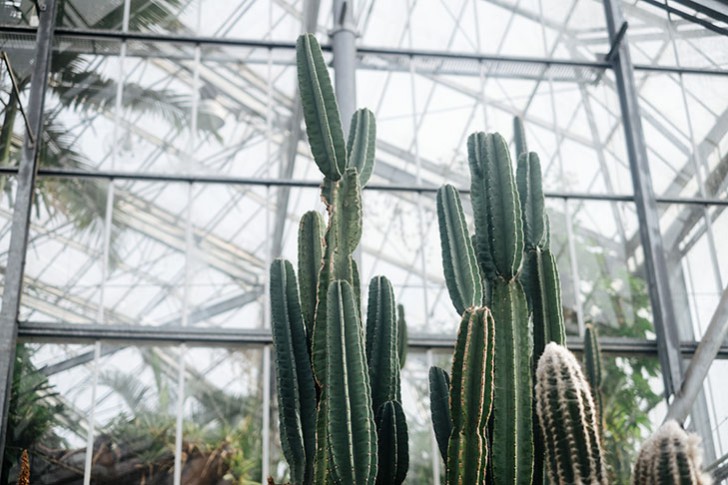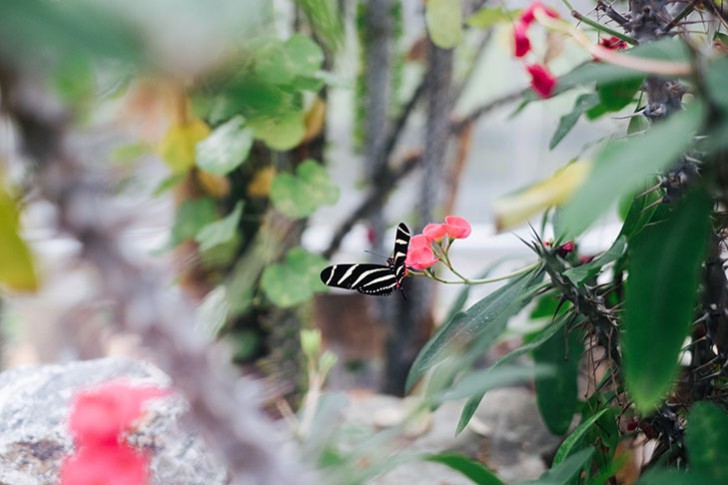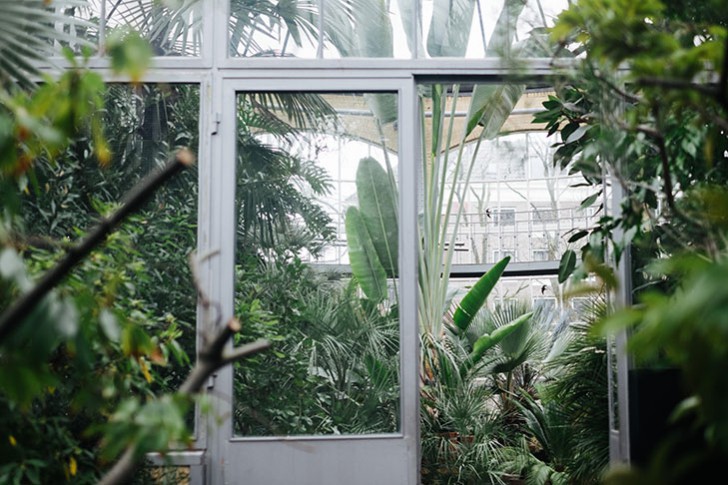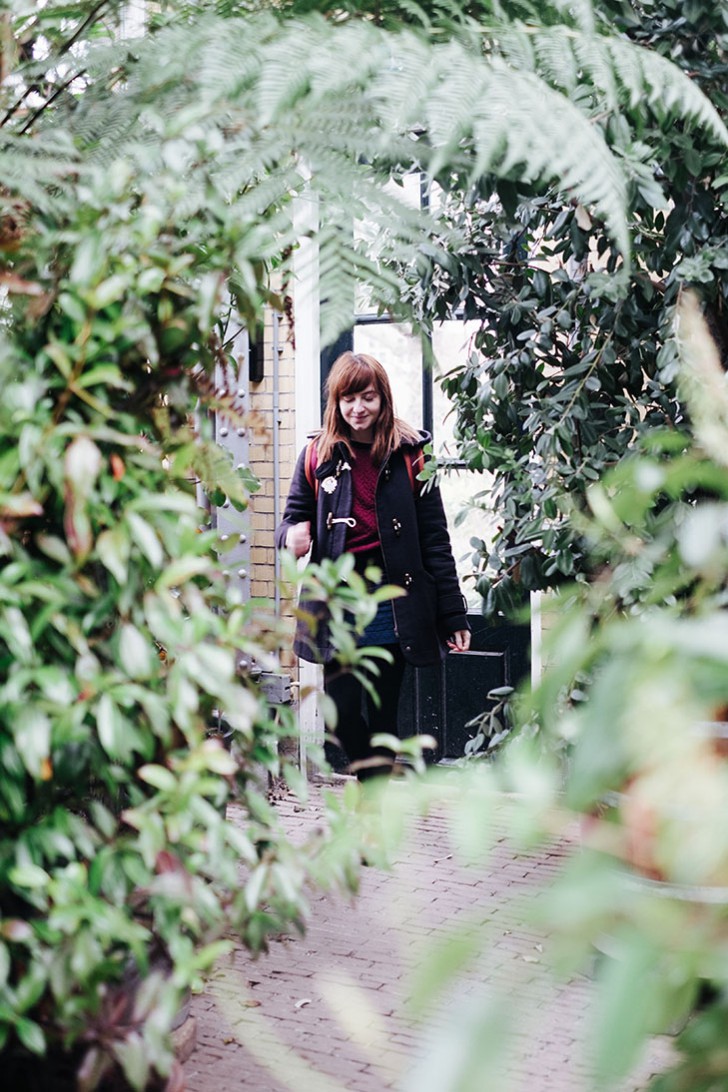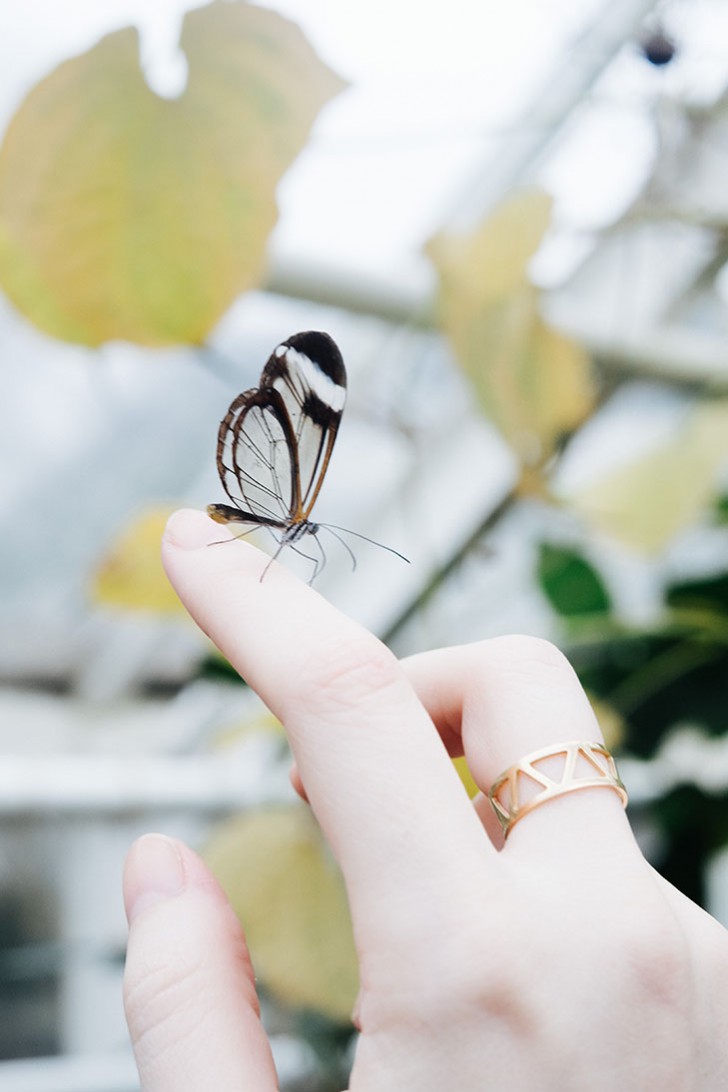 Not fierce ptits butterflies ! I spent at least 3/4 time to take picture in their small greenhouse.
.
L'hôtel Citizen M Amsterdam
(see website)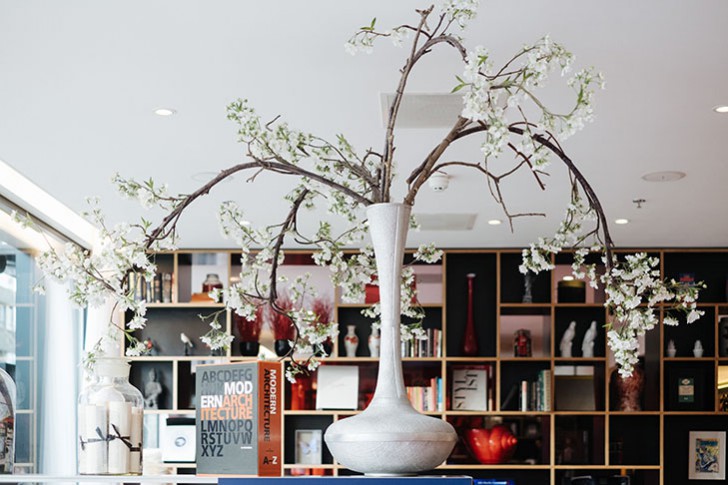 Citizen M Amsterdam, PR. Irenestraat 30, 1077 WX
As I told you in intro it was invited by the hotel. Before I tell you what I thought about it I would like to reassure you : I never do the promo of anything that I do not like. When I am invited by a tourism office or a hotel I'm not paid by them, just defrayeed (What is very nice I agree), There is therefore no contractual relationship that binds me to them, I am free to say whatever I want. One may think that politeness or the wish to be reinvited I could feel obliged to tell you only nice things about it, but those who know me a little know that it would cost me really too much intellectually do so ;)
That being said, I'll tell you almost only nice things about the hotel. I've been in hotels a lot through personal travels or press trips and I can tell you that this is exactly the kind of place I dreamed about : modern and affordable (from € 85 to € 100 for two).

My job at the origin is interior architect, I was so excited after seeing the website of the hotel to discover the tiny rooms where everything is great : large shower, huge bed on large window. The assumption that there no need of more than a clean bathroom and a good bed when you travel, That's the only thing you will find there. And, for the huge fan of home automation I am, I loved all the automated lighting,and the presence of a large TV above the bed connected with an apple TV (like I have home) we were able to have netflix night eating popcorn with my sister.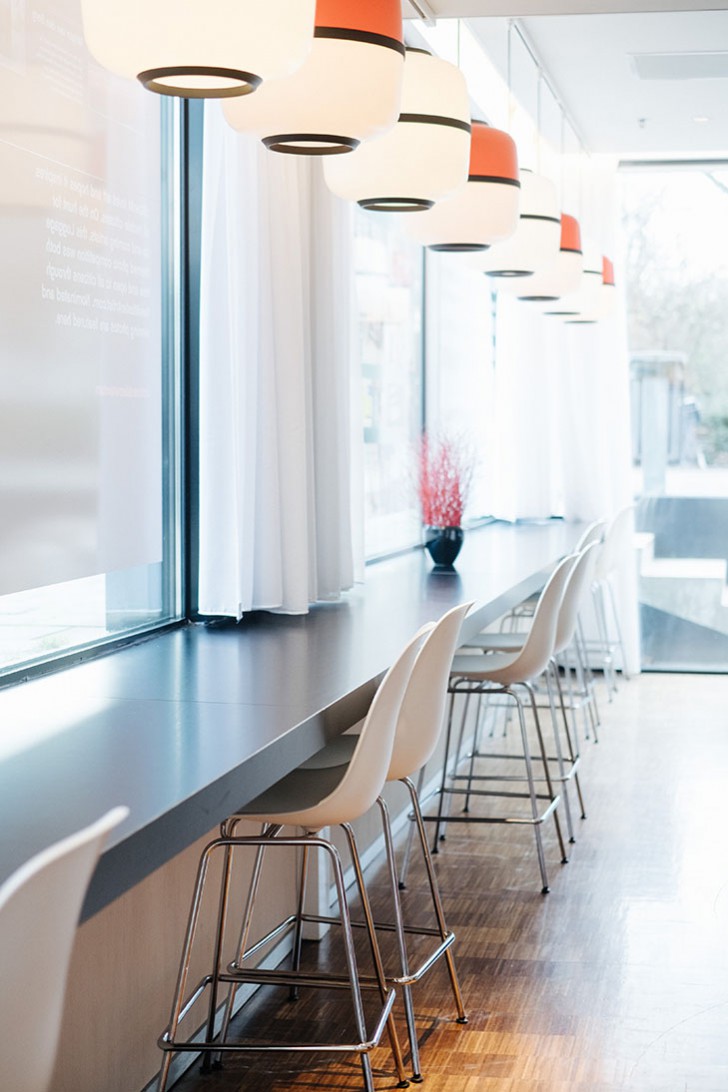 The common areas are very nice, the design is hyper beautiful, and the food is super good : I had the impression to take the same breakfast than I have home (granola + organic yoghourt + fresh fruit). My criterion no. 1 for judging a hotel is : butter served at breakfast (I assume that if it is great everything else is) and there was a small french bio butter with fleur de sel : 20/20. We even spent a diner at the hotel because we fell great there.
Last but not least, we were 10 minutes from the city centre by tram (There is a station just next to the hotel).
If I had a criticism to make is can be as everything is connected in the room sometimes something is not working. But the staff was so present and helping it has never been a real problem. And check out a management Terminal 1 minute chrono was really great.
I recommend to you sincerely and personally this hotel. For the rest of the chain I do not know if the staff is also that great in other cities, It is to be tested.
.
Places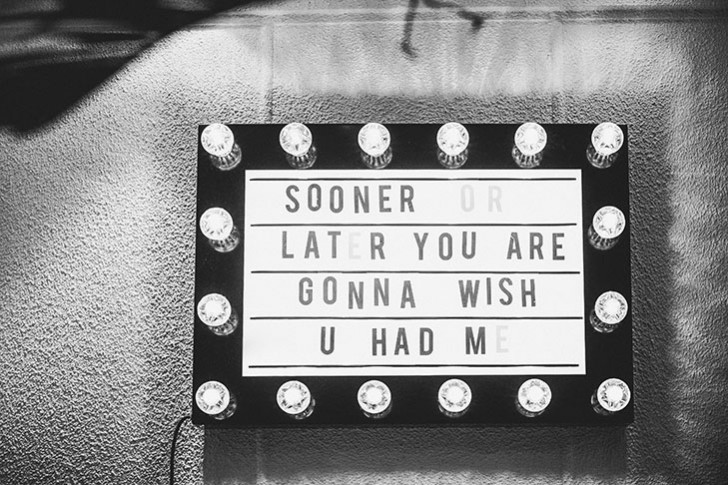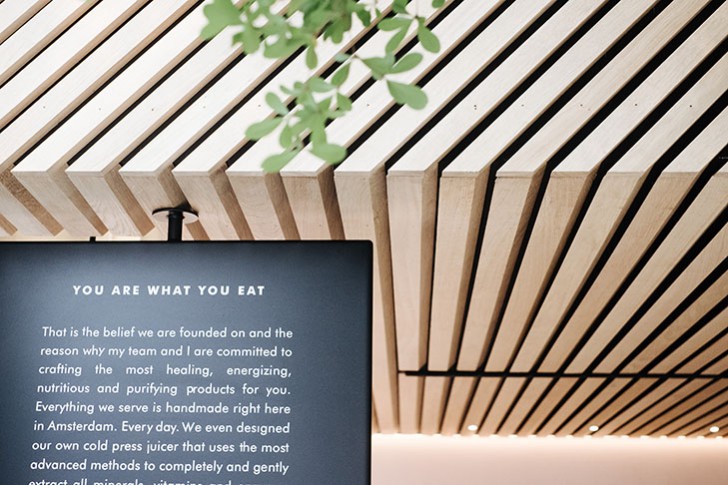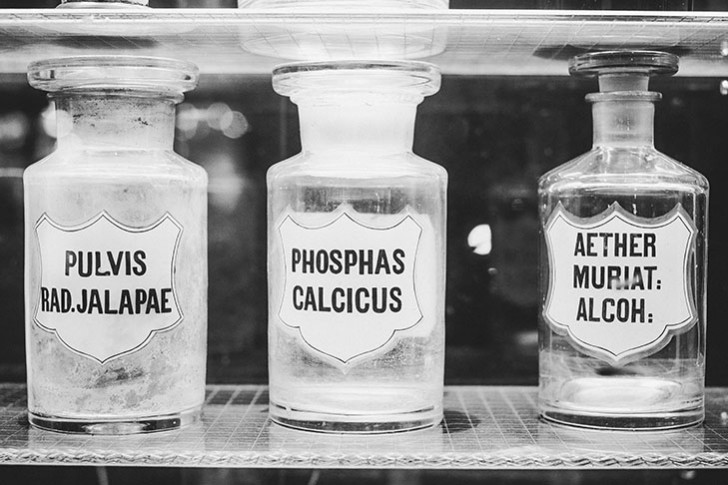 We had a big list of Nice to do things, on my little map mapstr, and it merely watch from time to time that there was not far away where our walks had brought us. Here is the list of the restaurants that had advised us (not everything was of course).
We dined and drank a glass at Proud Amsterdam, lunch at the suuuuuuper good Vinnies (I would gladly back), and ate delicious pancakes at Pancakes Amsterdam.
I recommend them very OWL city guide of Bri. Emry on Design Lovefest : Amsterdam part I and Amsterdam part II
RESTAURANTS
Mercat ⎪ FA. Speijkervet ⎪ Baleibua ⎪ Lion Noir ⎪ SAVE (pour déjeuner) ⎪ Wild Boar ⎪ Bar Bacon ⎪ The Lobster House ⎪ Noble ⎪ Cafe Restaurant ⎪Bar Moustache ⎪ Bilder Dalton ⎪ Mazzo ⎪ The City Canteen ⎪ Brasserie Witteveen ⎪ Old School Amsterdam ⎪ Huygens Dock
CAFÉS / BAR
Koko Coffee ⎪ Lot Sixty One Coffee ⎪ Kade 6 Coffee ⎪ Hutspot coffee ⎪Bar Bacon
À FAIRE
After noon rides bike North of the city, at the edge of a Lake. Take the ferry just to the Amsterdam station, to go to Noord. Can put his bike. Then cross the cute towns of the corner : Nieuwendamm (suburb of Amsterdam with houses guns), then Durgenrdam (There is a pub in the Lake near where people open their garden to sell lemonade and fruit juices), go to the peninsula of Marken (Fisherman's village, the Shoe Museum, eating of fried fish on the small harbour).
Do not hesitate to complete if you know well the city everything is really not comprehensive ^^