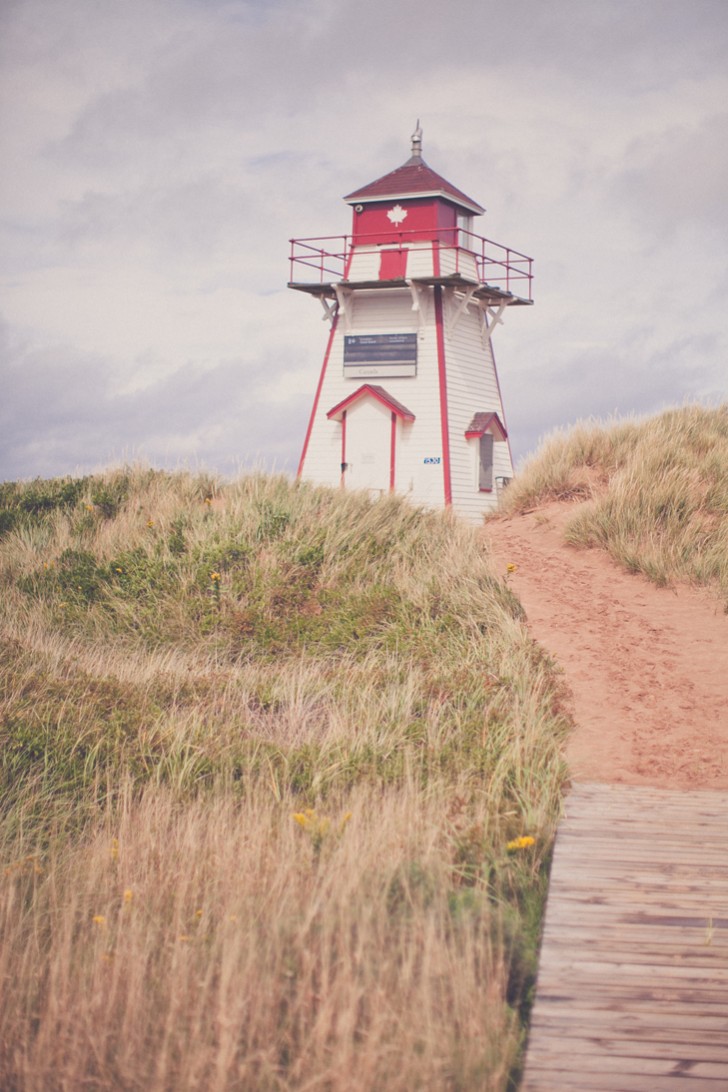 Cavendish lighthouse – many cute all lighthouses in the region (1 Roh ᴗ1)
It was quite a drive on & rsquo; Prince Edward Island. When a Canadian told you "c & rsquo; is not far" You must beware, they often add then "just an hour by car", the n & rsquo; is "not far" for them.
But on this small island no worries, the scenery is really beautiful, j & rsquo; I especially loved the village of Cavendish and surroundings. There is the famous museum & rsquo; Anne of Green Gables as much as love (better known in France under the name & rsquo; Anne of Green Gables – hat trad…)
To be honest, I do not know this little redhead Canadian (shame on me – though manga tells me something). But she apparently very popular with Japanese tourists who come to see the reconstruction of his house (d & rsquo; after the book since c & rsquo; is a fictional character). Bon ok, it's funny, but a little kitsch, not too my cup of tea. Even if I & rsquo; did take pictures :)
So, if not, in the corner there is the national park PEI, beautifully green, which has the characteristic d & rsquo; house full of foxes that are beautiful on the edge of the road l & rsquo; if to say "I look cute whisked me dumplings". They wander alone, land on the yellow line to scratch tranquillou, and we can approach them without problem. It's very weird, just avoid feeding it gives them bad habits and then they no longer know how to hunt.