One day after lunch, Lisa I showed a glimpse of his upcoming Lemonade Wear collection : tissues, the models, variants. That day the designer was working on a small overalls, it was in step finishes, the exact position of the pockets, setbacks… I immediately cracked seeing the cherry fabrics that would be assigned, because it was beautiful, and because it reminded me of memories.
When I was a teenager in the years 90 I had an almost identical overalls, short, slightly wide on the hips, in a white fabrics with large marine blue flowers.
And Lisa has offered me in Canada, it made me really happy. It was arranged to not wear both on the same days (she never left her small for real Paloma). In the light stroll with back, I seemed to see my sister, who had the same as me when we were small, it was almost disturbing.
To celebrate this return to the 90's I wore with a long sleeve t-shirts above the navel :D
And if I told you that I had literally melted to absolutely all crossed hydrangeas in Canada ? This is one of my favorite flowers, and it was everywhere, Lisa doubted that I would ask him a photo every time we passed a massive !


PICTURES ELEONORE BRIDGE & LISA GACHET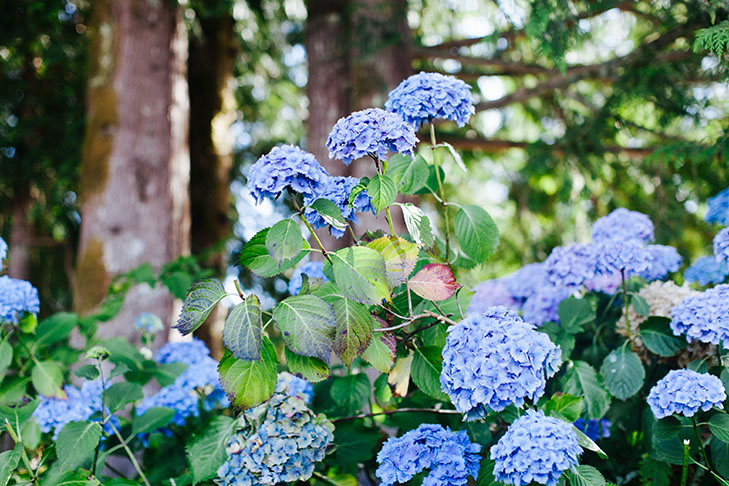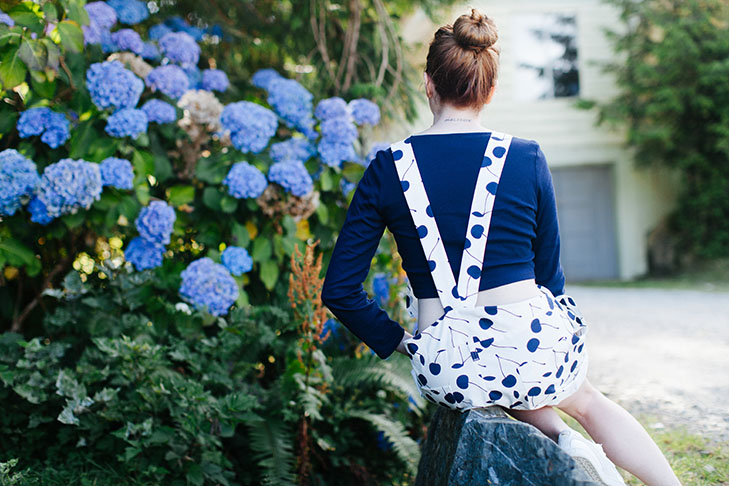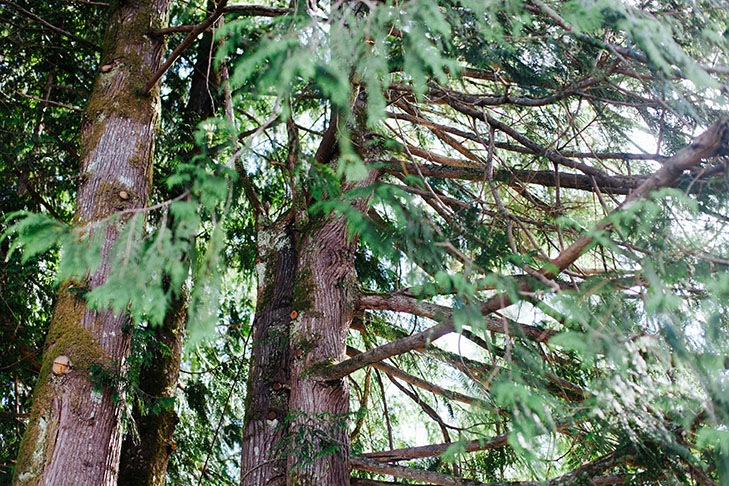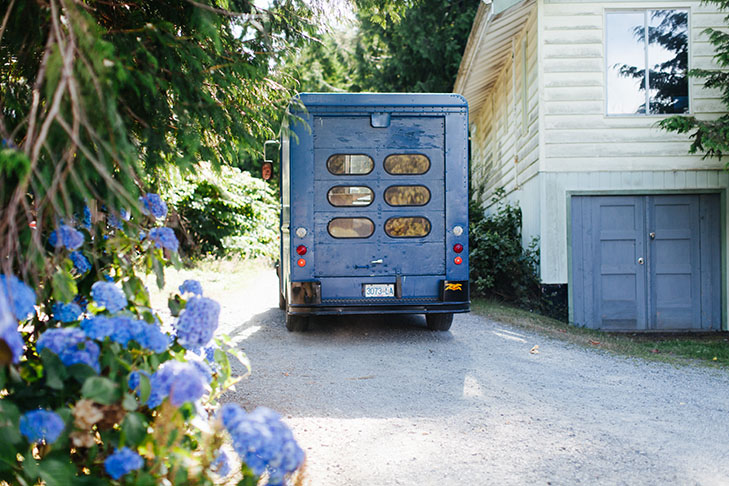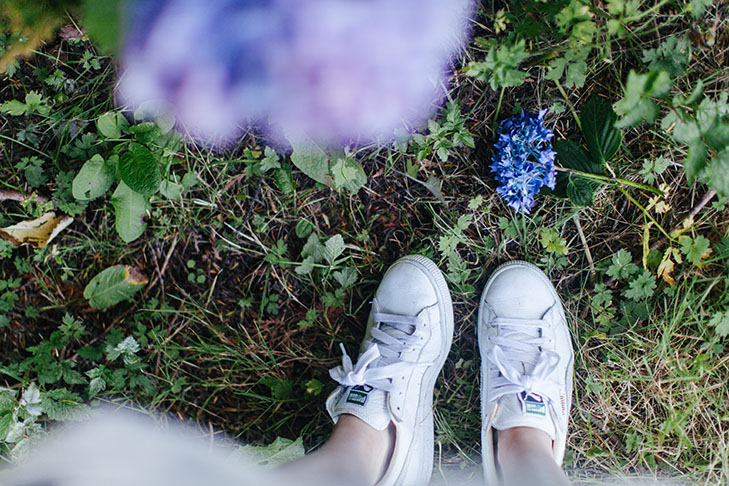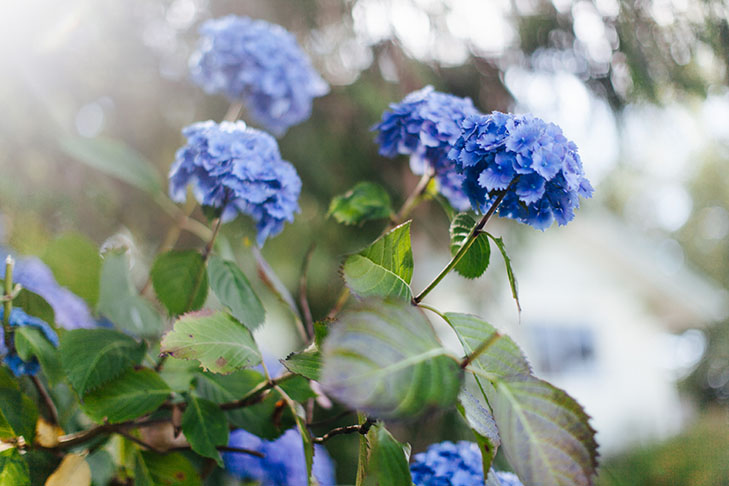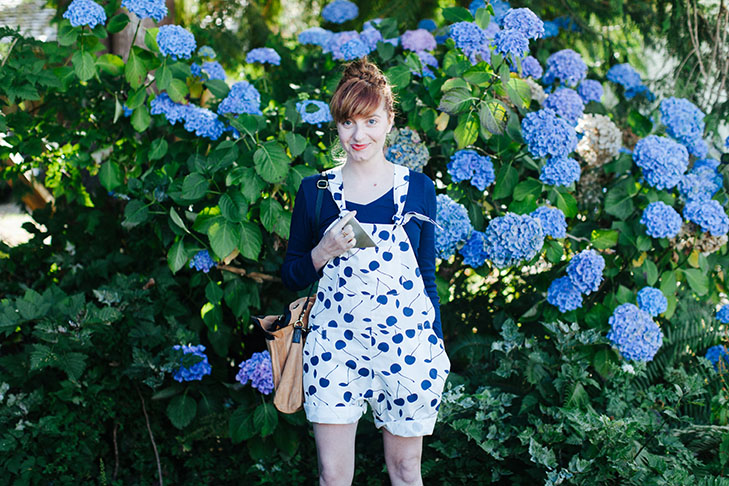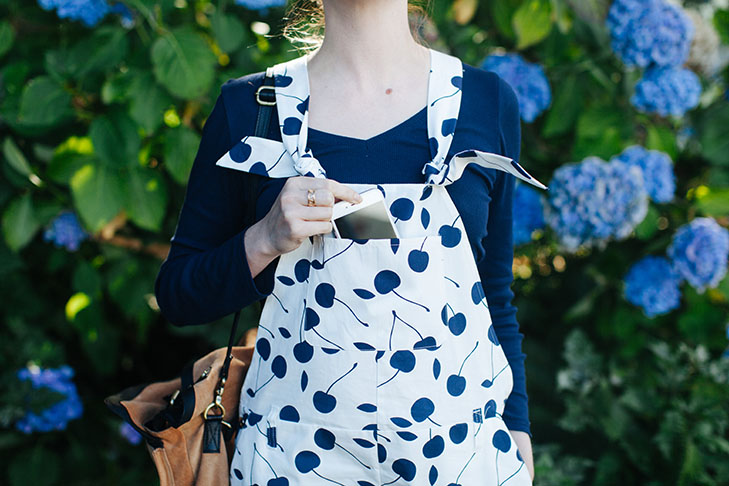 Well worth the small practical detail