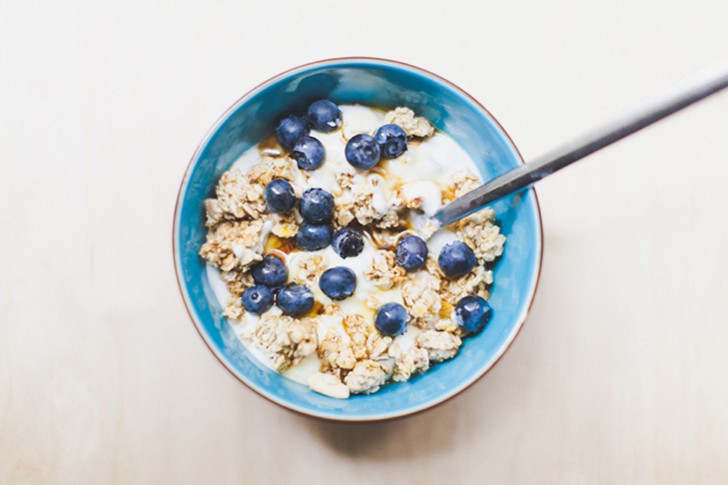 My new thing of the moment : finally make a real breakfast, something that gives pleasure, simple to make, with small variations.
I work partly at home, the morning I start slowly at home and I'm going to the office at the beginning of & rsquo; afternoon, this is my little rhythm. And so, Unfortunately, I always start by sticking me in front of the computer, yet awakened and eyes all glued, a tea in hand. Usually the only thing I swallow before 1:30 p.m., As I hurry to swallow pasta with gruyere a hurry before spinning at the office.
I feed bad, j & rsquo; have always 1000 more interesting things to do than prepare to eat. And as I repeat it here since the beginning of & rsquo; year as a mantra : it has to stop.
So for the morning j & rsquo;'ve found something that suits me a lot right now : yogurt (sheep or soya) + granola + fruit (banana, strawberry, raspberry, Mango by season) + Syrup & rsquo; maple.
For the & rsquo; & rsquo time j; have too l & rsquo; air tired and I & rsquo; am pleased to prepare a little something. C & rsquo; is somewhat the key j & rsquo; & rsquo have the; printing : take pleasure in dining. And as c & rsquo; entered a sort of & rsquo; habit, I don & rsquo; d never forget & rsquo; have the right ingredients in my fridge.
Gradually I will build myself a little routine to stop feeding me n & rsquo; anyhow !