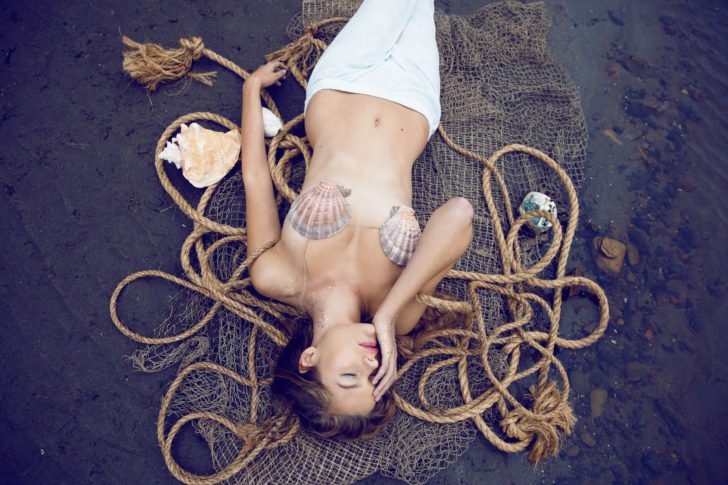 Credit photo wildfox
I do not know how old you were when the film splash was released but me has haunted my dreams of gamine. I had to see it when it is passed to French television I had to have 5-6 years old.
We put the salt in the bath with my sister to the sea. And when a few years later came the Little Mermaid Disney film that made us maboules… Both sirens icons in the years 80, now that I think about it does not surprise me that they are both fashionable lately.
I don't know why it still much fascinated me me who am unable to put a toe in cold water :D