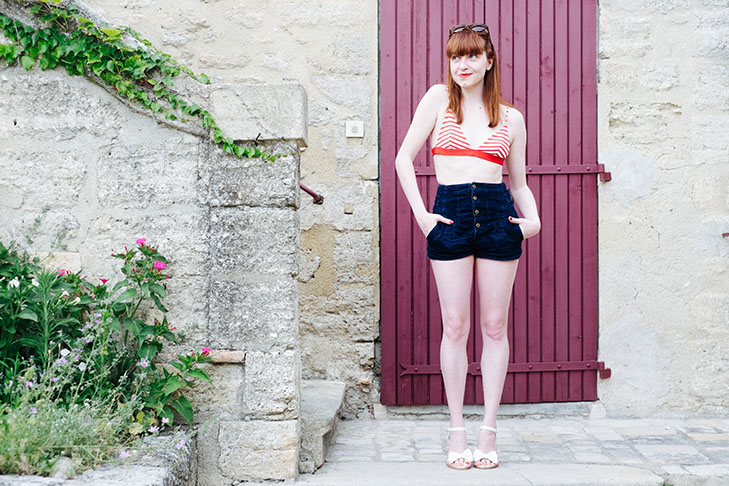 Since j & rsquo; have some rationalized my wardrobe, I take again enjoy wearing the same colors per period. I'm on vacation for a week in the south and I got a little theme red white blue.
J & rsquo; took two red and white jerseys, of jean shorts, White T-shirts, blue and red, a blue dress, white sandals. Not only that m & rsquo; has simplified things by preparing it all, but it gives a tone my style during the holidays.
I don & rsquo; had never thought to do that, and seeing my wardrobe and lightened the first choice that I & rsquo;'ve done by drawing in j & rsquo; have decided not draw that in these 4 colors. Sometimes give a small frame it avoids taking the head !
Sinon, thank you for all your comments yesterday, I think it's cool that & rsquo; we tired a little at my expense so so nice and if in addition it can decomplex some d & rsquo; you c & rsquo; is benef ! thank you girls ;)
[thefeedproducts style='two']


PICTURES ELEONORE BRIDGE & HIS FOOT MAGIC