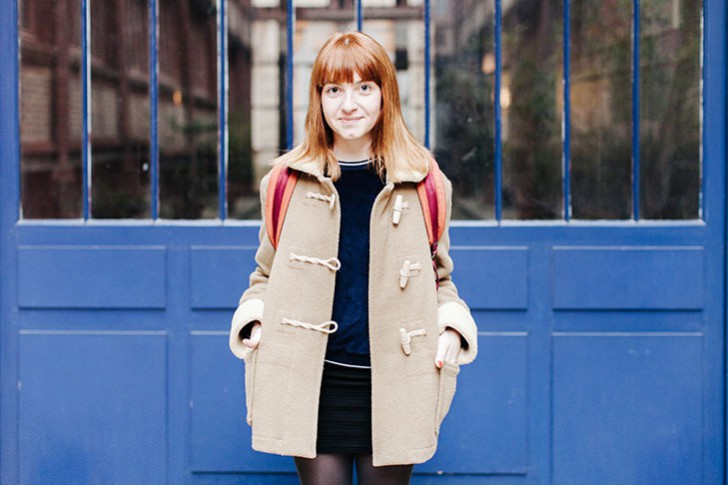 It makes a little more than a year now that I almost permanently rid of this accessory of doom : handbag.
Kinda like all teens, as soon as I was able to wear something other that a binder in the courtyard of the college I made it : It was so too super cool to have a shoulder bag. And with my scoliosis, It was double ration of happiness because it bored my parents who told me that it was bad for my back. I too was a rebel.
And then passing to adulthood, well, I noticed you had to have a nice handbag to be a true Lady, then I bought full : to shoulder carry, by hand, on the front arm, shoulder… I had of all sizes.
And then the backpacks returned point the tip of their nose, like always, great visionary I am I said "the backpack I ever" (I always say it). Now my prettiest leather bags are bored on the bench.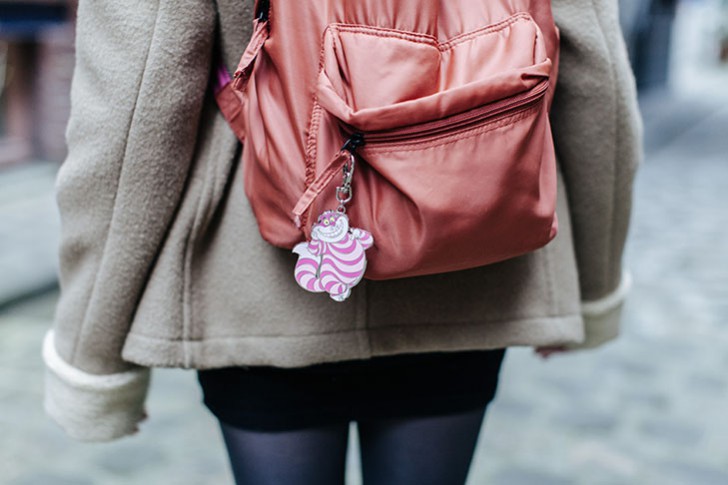 Bag backpack Bensimon, pimped with a Cheshire cat Disneyland Paris thong
I assure you, I do not wear only bags backpack, occasionally, I go out without no bag. I've worn only a Duffle coat all winter and I went out with the bulk in the pockets : wallet, key, pass navigo and telephone (and sometimes even my kindle).
And I must say that I like really of getting rid me of superfluous, finished small mirrors, kits in pharmacies, lipstick and other balms that rot at the bottom of my bag with sand and old chewing gum !
I take my bag back when I need my computer (When I go to the office what) and I go out sometimes with a small shoulder bag when I go out (history of having my own business when I have just a dress). The rest of the time I did not bag and it is great.
As a boy I have long hair, as a boy I wear a jacket, as a boy…