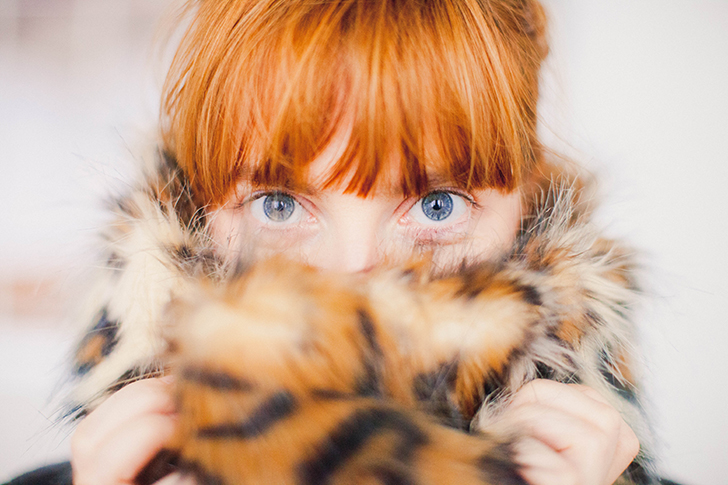 If there is a feature that has long been essential home, These are my blue eyes. When I was a kid it spoke to me while my eyes. CA and my small size. For me I was a girl who had the chance to have blue eyes, but the big flaw of not being at the same height as the other. I therefore recorded very early that this was what people were my first.
Then, ADO, blue eyes have somewhat disappeared, and it is always my small size that people seemed to save, CA and my leanness, as well as my lack of chest. I wasn't more than these three big physical defects : petite, maigre, flat as a bread Board. I was super self-conscious, I wore with heel pads in my shoes, a thick underwear under my jeans even the summer by 30 ° and cotton discs in my support gorges.
Then worms 18 years old, my small waist has ceased to be a problem (I finally understood that it was a benefit, report to the fact that people me under felt through it and that the boys felt strongest next to me). I also discovered that, to fill my absence of chest, nature me had with buttocks rather not bad, that I have time to discover because I focalisais to death on my breasts.
And then an adult I put again some time to completely take me (I had spoken to you here my perfect skin complex) but it eventually arrive. Someone also helped me to understand that I finally had the choice of the visual impression that I was going to leave at the other.
My old manager at l ' Oréal, that was a brilliant woman indeed gave me, at the time of my resignation, a Council which marked me : «Make a look that we do not forget.. J & rsquo; had taken this lightly, but it trotted me in the head, she had a crazy mane, colored glasses and lipstick orange impeccable whatever the & rsquo; s time of day & rsquo; it was even built this look that & rsquo; n & rsquo it; not forgotten.
Today I know that 90% people who see me for the first time hold in the first place my hair : redhead bangs. If I wanted to commit a crime, I would put a wig with a hairstyle that people would not forget, It's crazy like it's a detail that remains in the minds.
So yes I took the control, but there's always something that bothers me a little : my blue eyes and my small size seem to have disappeared from the landscape.
And it is strange when it is something that has helped you to understand who you were for others. I've had comments on my height to my 18-20 years and (not that miss me), This makes me all funny that this is really part of my identity. Same for my eyes blue which I dropped until the end of my teenage years because they were in my eyes the only asset I had.
It's funny this image that it is self through the eyes of others…